Dolphins quarterback Tua Tagovailoa is expected to remain with Miami in 2023 and operate as the team's starting quarterback, according to Adam Schefter of ESPN.com.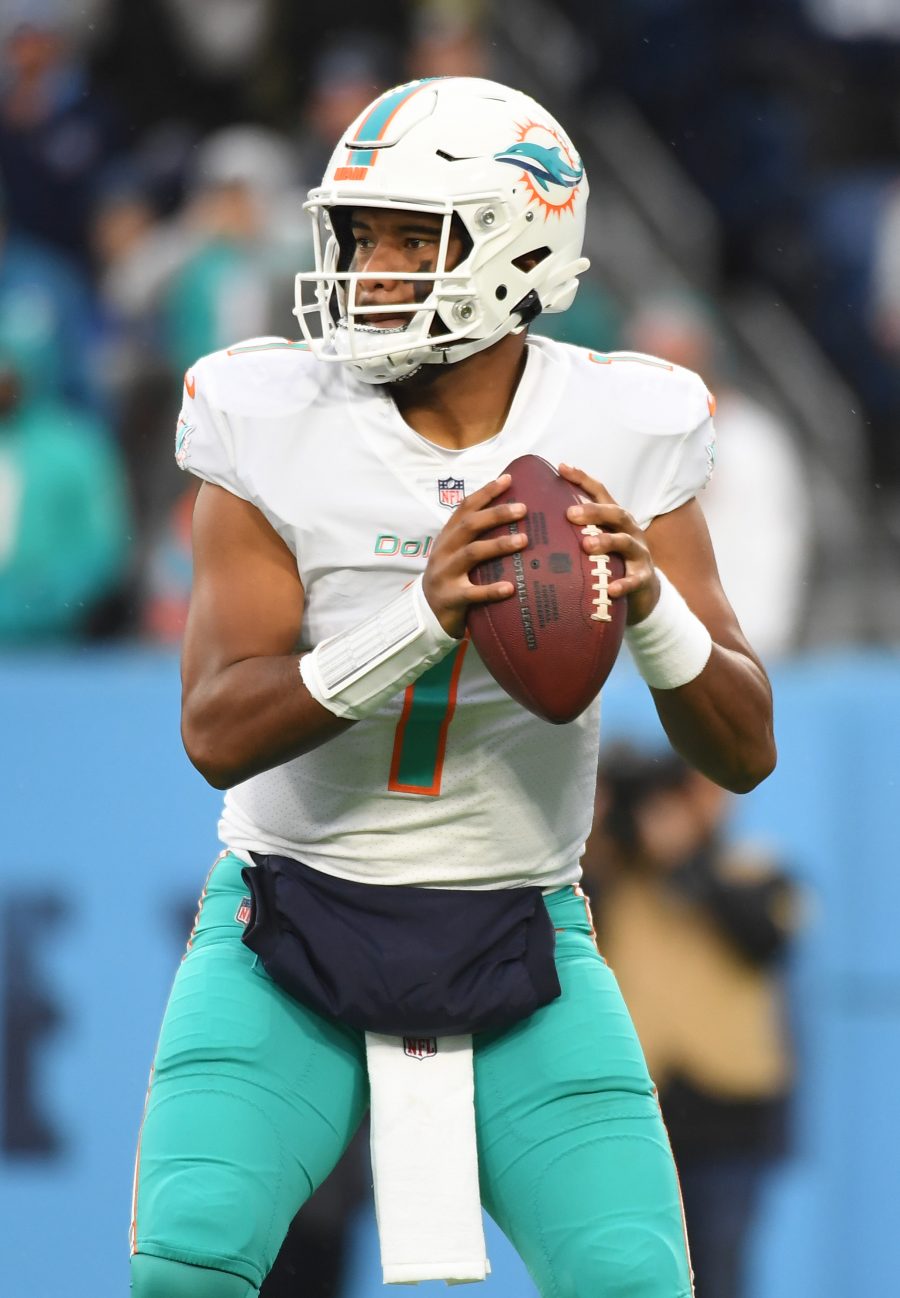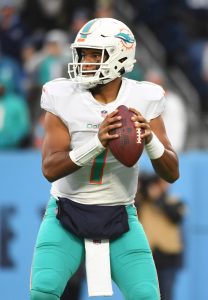 In many ways, Schefter's report should not come as a surprise. In his third professional season, Tagovailoa's overall stats were tremendous, as he threw for 25 TDs against just eight interceptions and led the NFL in several key categories, including quarterback rating (105.5), TD% (6.3%), and yards per attempt (8.9). He clearly made great strides under rookie head coach Mike McDaniel, and for much of the year, it appeared as if his future in South Beach was no longer in doubt.
Unfortunately, Tagovailoa's season was also marked by serious concussion issues. The Alabama product displayed concussion-like symptoms in Week 3 against the Bills, and while he returned to action shortly after that sequence, an NFLPA investigation into the Dolphins' handling of the situation led to an overhaul of the NFL's concussion protocol. Tagovailoa entered the protocol four days later, after being stretchered off the field in Cincinnati, and he was placed in the revised protocol a day after sustaining an unspotted concussion against Green Bay on Christmas Day. He has missed four full games this season, and the head injuries — to say nothing of the time he missed due to other maladies over the 2020-21 campaigns — have obviously created cause for concern.
Plus, after posting an 8-1 record in the first nine games he played this season, Tagovailoa lost his last four and put up QB ratings of 80.8 or lower in three of those contests. So while there will be fewer questions about this long-term viability as a franchise passer than there were at this time last year, the team still has plenty to consider.
As he has now accrued three years of service time, Tagovailoa will be extension-eligible this offseason. It is unclear whether the Dolphins will engage in contract discussions with the southpaw's camp, or if they will exercise his fifth-year option for 2024. The deadline to pick up that option is May 3, and it would lock in a fully-guaranteed 2024 salary of roughly $22.5MM. Obviously, much could depend on whether Miami elects to renew its pursuit of Tom Brady in the coming months.
If seventh-round rookie Skylar Thompson should somehow pilot the 'Fins to a victory in today's wildcard contest against the Bills — veteran Teddy Bridgewater, who is dealing with a dislocated finger, will serve as Thompson's backup — Tagovailoa could have a chance to play in the divisional round, per Schefter. The ESPN scribe adds that medical professionals are confident Tagovailoa will be able to resume his playing career in spite of the concussions.
Follow @PFRumors