Entering free agency with rumored receiver interest, the Bills have added two depth pieces (Deonte Harty, Trent Sherfield) to their pass-catching equation. They appear to be considering a much bigger swing.
The Bills are interested in trading for DeAndre Hopkins, Aaron Wilson of KPRC2 reports (on Twitter). Buffalo joins Kansas City as teams believed to be in on the Arizona wideout, but Wilson adds Baltimore is not part of this pursuit. Hopkins appears to have heard Bills rumors as well (audio link). Extensive Hopkins interest exists, but his contract is an obvious impediment.
[RELATED: Hopkins Trade Market Accelerating?]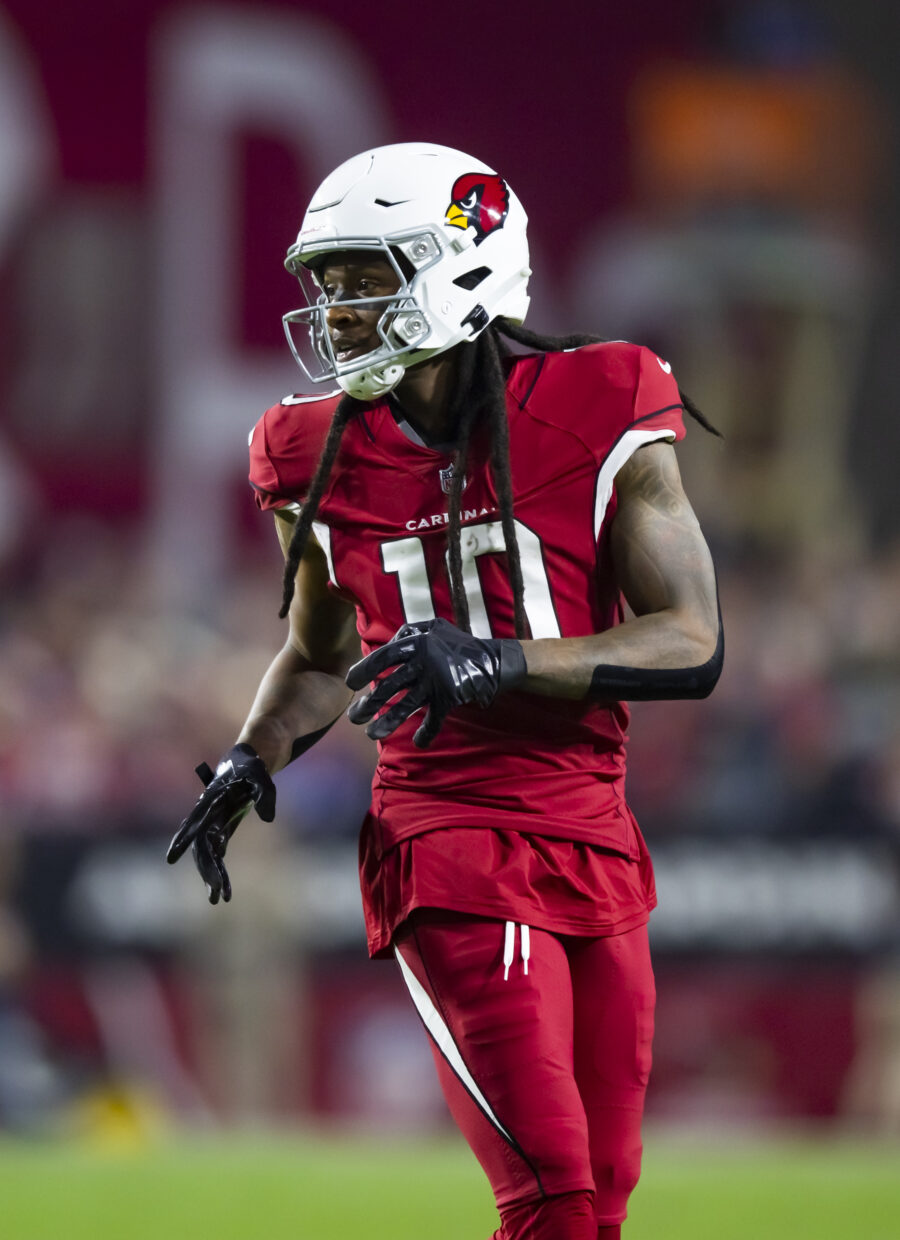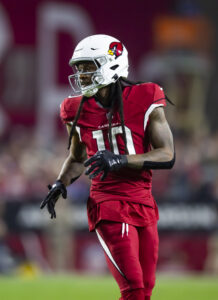 The Cardinals are believed to want a second-round pick and an additional asset for the 11th-year veteran, but Albert Breer of SI.com hears that type of return is not expected to be in the cards. No contract adjustment has occurred, though it should be expected. Hopkins is open to that. As of now, however, Hopkins is tied to a $19.45MM base salary ahead of his age-31 season. While Breer adds Hopkins should fetch the Cardinals more than the Texans obtained in their Brandin Cooks pick-swap deal with the Cowboys — one that sent a 2023 fifth-round pick and a 2024 sixth to Houston — he expects the return to be closer to the Cooks price than what the Cardinals are seeking.
Connected in trade rumors since before the 2022 deadline, Hopkins now no longer has a no-trade clause. Due to language in the former All-Pro's contract, his 2022 PED suspension voided it. The Bills would seemingly appeal to veteran wide receivers, given the presences of Josh Allen and Stefon Diggs. Hopkins and Diggs were traded on the same day in March 2020. Hopkins has not been viewed as a No. 2 wideout since his early days with Andre Johnson in Houston; he would certainly be classified as such in Buffalo.
It would undoubtedly take a contract adjustment for Hopkins to land on the Bills' cap sheet. Diggs is tied to a $24MM-per-year deal. Only the Chargers have two receivers earning at least $20MM per year, and each is tied to $20MM-AAV deals. Buffalo's No. 1 target is tied to a long-term extension; Hopkins' 2020 Cardinals re-up runs through 2024. His $27MM-per-year contract calls for $19.4 and $14.9MM base salaries over the next two years. The Bills have more than $9MM in cap space, though the team did add guard David Edwards earlier today.
Buffalo rosters Gabe Davis as well, but the former fourth-round pick is going into a contract year. Davis and the since-released Isaiah McKenzie battled inconsistency last season. Hopkins' PED suspension and his injuries over the past two years have injected unreliability into his career path, one that previously had the contested-catch maven entrenched as one of the NFL's steadiest stars. Hopkins ripped off three straight first-team All-Pro seasons (2017-19) and topped 1,000 receiving yards six times in seven years. He has not surpassed 800 in a season since 2020; the ban and injury trouble limited him to nine games in 2022.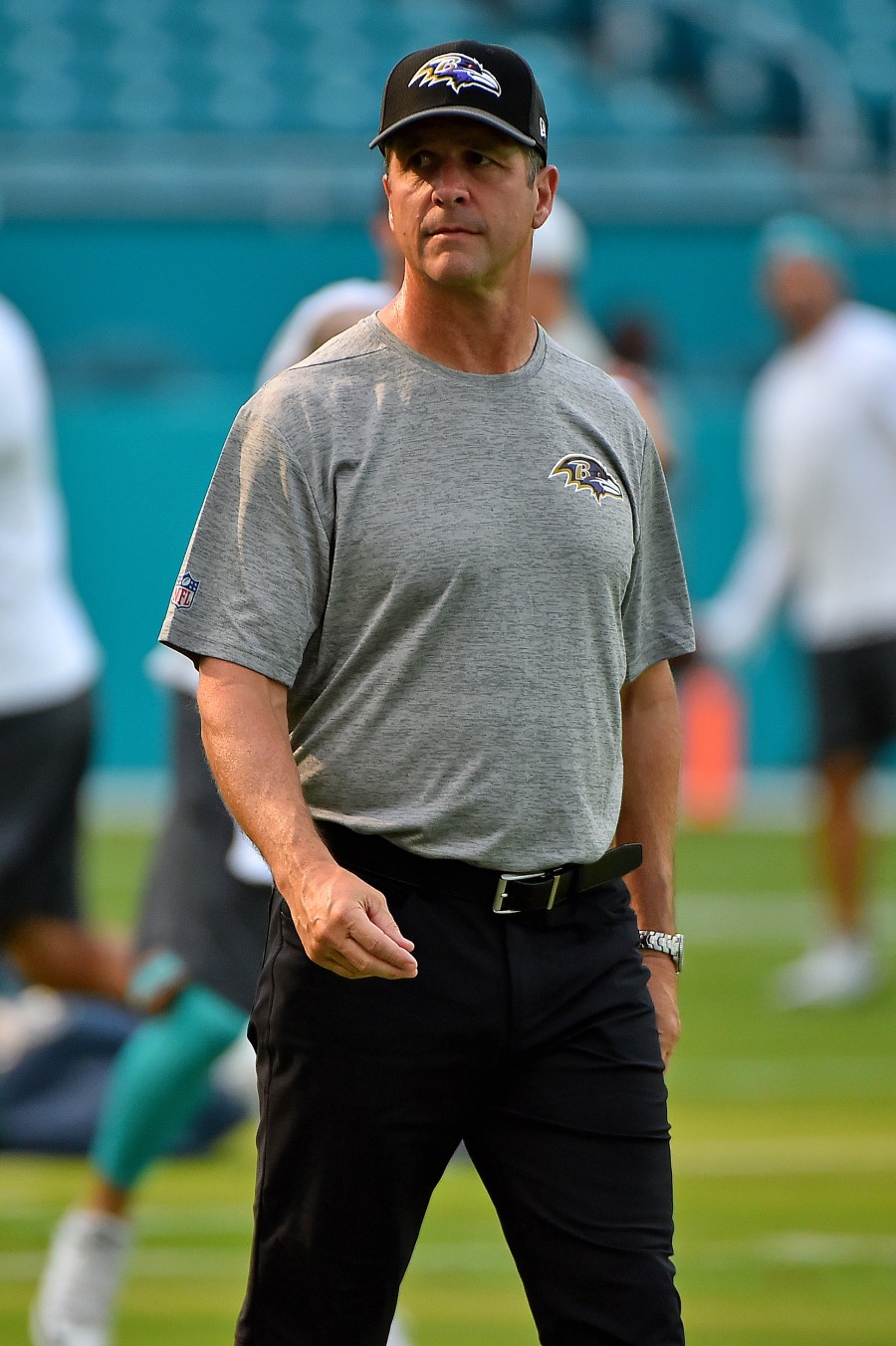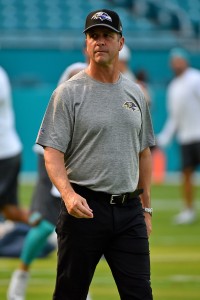 The Ravens are not in too much worse cap shape than the Bills are, sitting at just more than $7MM. But they also must factor in the chance of needing to match a monster Lamar Jackson offer sheet, which could feature the second-most fully guaranteed money in NFL history. Baltimore does need receiving help far more than Buffalo or Kansas City do, seeing Rashod Bateman and Devin Duvernay each go down with injuries.
Kansas City has been connected to both Hopkins and Odell Beckham Jr. The Bills hosted Beckham on a visit in December but have not been linked to him this offseason. The Chiefs have lost JuJu Smith-Schuster and Mecole Hardman in free agency, seeing each head to the AFC East (Patriots, Jets). The Bills hold one draft choice in each of the first five rounds and carry two in the fifth. They obtained a fifth from the Cardinals in last summer's Cody Ford swap and sent their own to the Colts for Nyheim Hines. The Chiefs are in slightly better shape, holding an extra fourth-round pick due to their Tyreek Hill trade.
While Diggs and Davis' presences would make Hopkins a bit of a luxury item for the Bills, they have seen the Chiefs impede their Super Bowl pursuits. Hopkins as an additional weapon would add more intrigue to this rivalry. The Bengals have now leapfrogged the Bills in the AFC hierarchy as well, and the AFC East figures to be stronger in 2023 thanks to Jalen Ramsey and, most likely, Aaron Rodgers entering the mix. As the competition intensifies, the Bills are seeing what it will take to add a proven pass catcher.
Follow @PFRumors