MARCH 19: In an update on Hopkins' situation, veteran reporter Mike Jurecki notes that the five-time Pro Bowler's willingness to adjust his contract does not necessarily guarantee that he would be open to taking a pay cut (Twitter link). Doing so would likely be needed to make an acquiring team more amenable to a trade, and could be hinted at by his reported lack of desire to reset the WR market on his next deal. With many members of this year's free agent class having agreed to new deals, it will be interesting to monitor how much attention Hopkins and the Cardinals get on the matter of a potential trade, something which will be affected by his contract status.
MARCH 8: The Amari Cooper, Davante Adams and Tyreek Hill trades occurred within two weeks of each other last March. With teams staring at a mediocre free agent wide receiver class this year, it should be expected some movement will take place as clubs prepare to make upgrades.
DeAndre Hopkins remains the top name believed to be available. Mentioned in trade rumors for several weeks, Hopkins is obviously hearing the rumblings about his Arizona departure. Jonathan Gannon stopped short of guaranteeing Hopkins would be a Cardinal in 2023, and the former All-Pro pass catcher offered a similar status update Wednesday.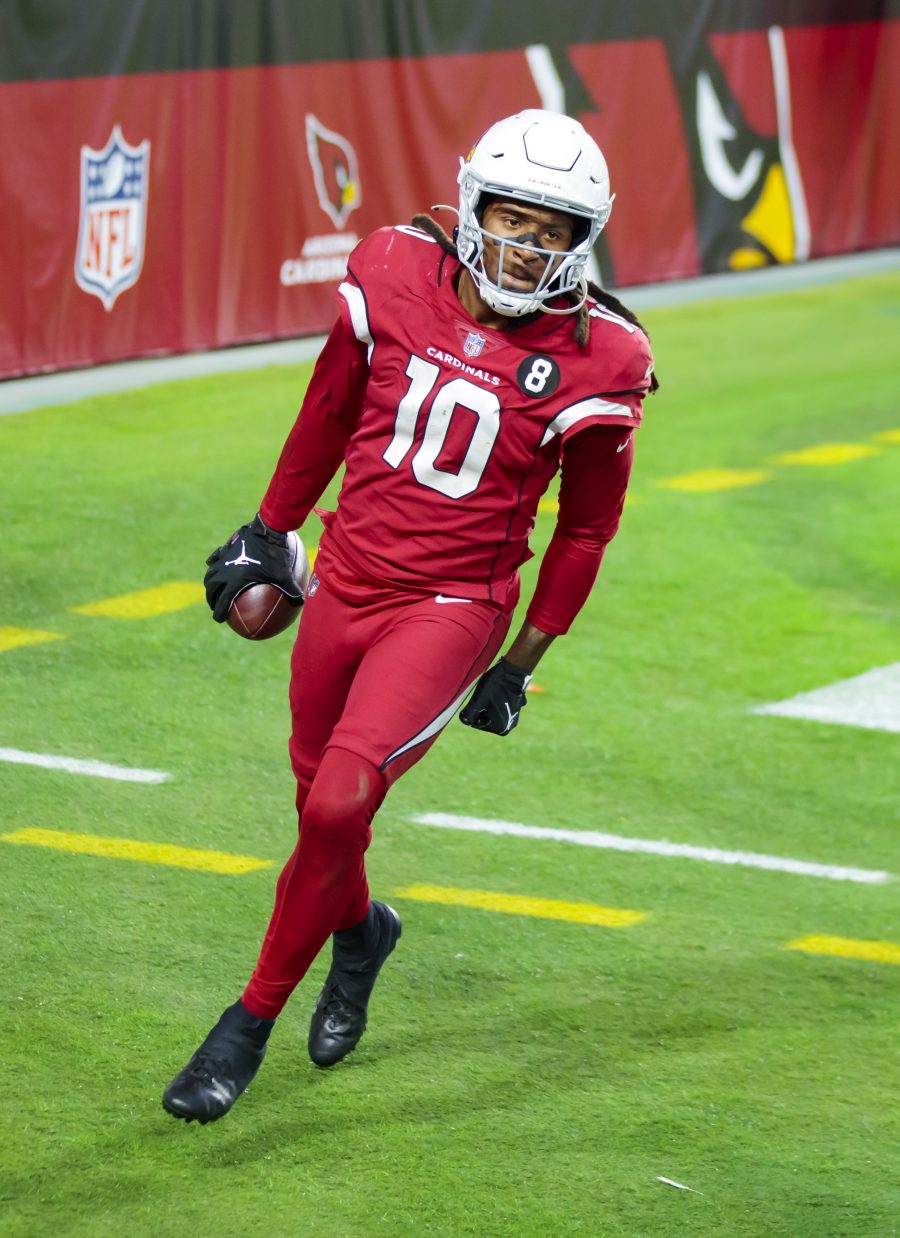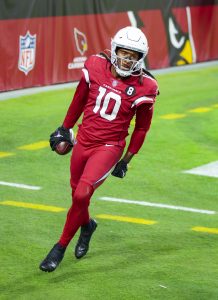 "I've been hearing a lot of trade talks, but I take things day for day," Hopkins said during a Pat McAfee Show appearance (video link). "I don't look forward for the future, I live in the present moment. Right now, the Arizona Cardinals is the team and roster that I'm on. I'm preparing myself for whatever the future holds."
Some changes have occurred with Hopkins since he was last traded, and more may be coming. Shortly after being traded from the Texans to the Cardinals, Hopkins went through an agent-less negotiation. The 30-year-old standout confirmed Wednesday (via AZCardinals.com's Darren Urban, on Twitter) he has since hired an agent. Hopkins' $27MM-per-year extension has two years remaining, and it might take a contract adjustment for the Cardinals to move his deal. Hopkins is set to make $19.45MM in base salary this year.
Although a trade opens the door to what would be Hopkins' fourth NFL contract, Ian Rapoport of NFL.com notes (via Twitter) he is not believed to be seeking a top-market price. Hopkins plans to be flexible regarding his deal's final two years, which could open the door to more possibilities on the trade front. Hopkins' trade value has taken a hit, given the injuries and PED suspension that took a previously durable player out of action for much of the past two seasons. Even ahead of an age-31 season, he should still generate considerable attention. A trade might not be far off.
With the thrice-traded Brandin Cooks the only other name steadily mentioned in trade rumors at receiver, Hopkins is expected to fetch the Cardinals a decent price. The team is believed to have worked out trade parameters that involve a second-round pick and change going back to Arizona. A number of teams are interested in Cooks, so it would stand to reason Hopkins is garnering similar interest. Hopkins' 2022 PED suspension voided the no-trade clause in his contract, providing the Cardinals more flexibility as well.
Follow @PFRumors