After spending the 2022 season as arguably the top prospect in the country, Jalen Carter's draft stock has taken a considerable hit recently. The former Georgia defensive tackle entered into a plea agreement stemming from his misdemeanor charges of reckless driving and racing, and delivered an underwhelming Pro Day performance.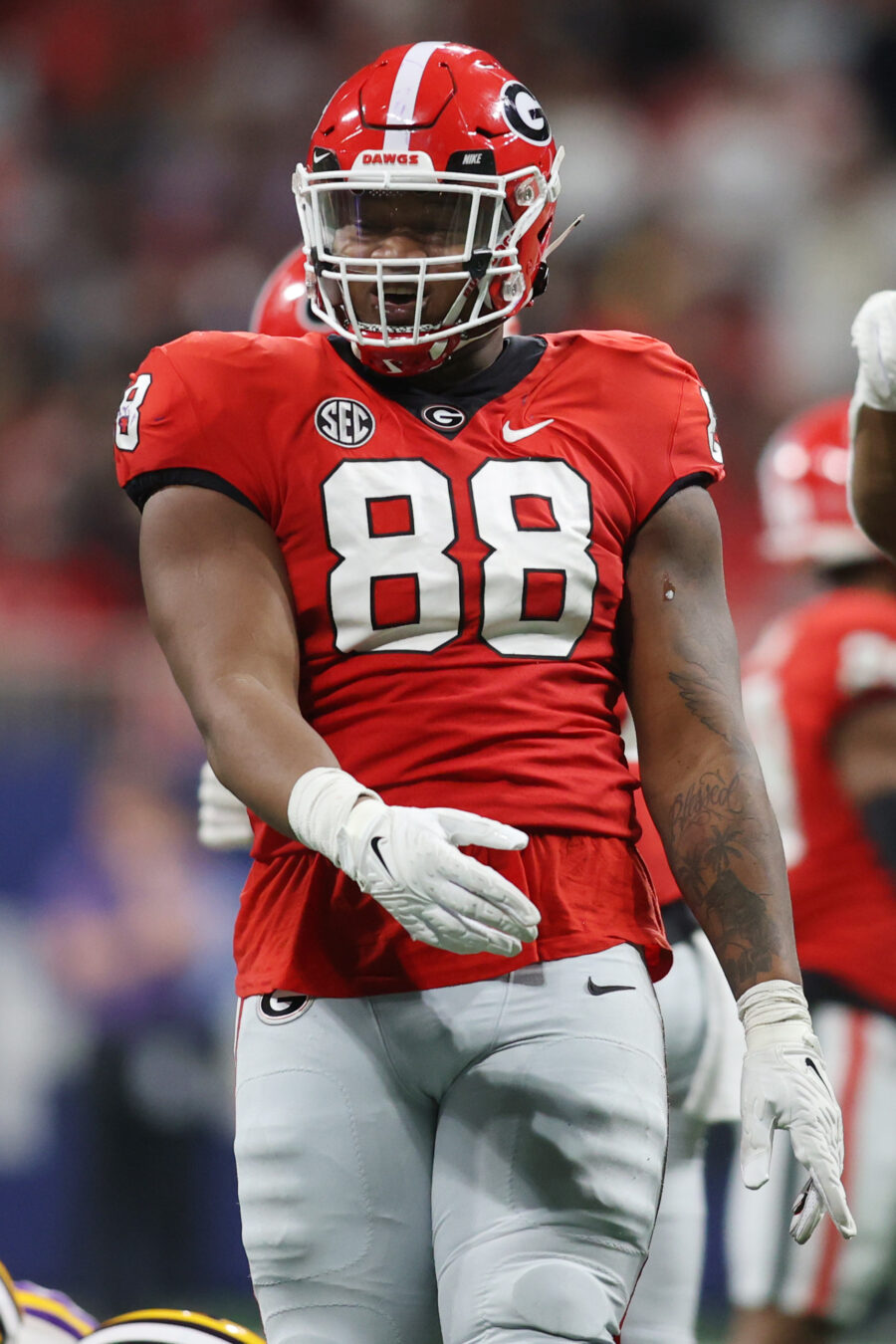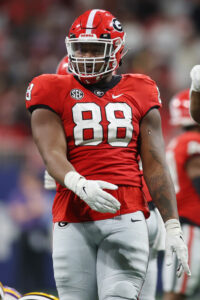 That has led to speculation regarding how far down the board Carter will fall. A selection inside the top-10 remains a possibility, however, with the Lions hosting him on a top 30 visit. The team set to select one spot after Detroit – the Raiders – will do the same, as noted (on Twitter) by Vincent Bonsignore of the Las Vegas Review-Journal.
The Raiders own the seventh overall pick in the draft, one which could allow them to draft a long-term quarterback project to one day succeed free agent addition Jimmy Garoppolo. Head coach Josh McDaniels spoke earlier this month about the team's desire to land a more permanent solution than the 31-year-old, though the 2023 class' top four passers may already be off the board by the time Vegas makes their pick. In that scenario, a defensive prospect would become appealing for the team.
Carter cemented his status as one of, if not the top defenders in this year's class during his third and final campaign with the Bulldogs. The 6-3, 310-pounder matched his 2021 production with three sacks this past season, adding seven tackles for loss. His contributions to a second straight national title for Georgia have since been overshadowed by his legal issues, though, along with reports of concerns over his character and conditioning.
Interestingly, the news of Carter's visit comes just two days after Vic Tafur of The Athletic reported that the Raiders no longer had the All-American under consideration to be drafted (subscription required). As Tafur noted, Vegas will do their due diligence in this case, though some similarities exist between Carter and former first-round wideout Henry Ruggs. The latter was released following DUI-related charges stemming from an accident which resulted in the death of Tina Tintor and her dog, so a hesitance regarding Carter could be understandable from the team's perspective.
The Raiders struggled across the board on defense last season, and their only outside addition along the defensive interior so far in free agency has been journeyman John Jenkins. Carter could certainly help Vegas both against the run and as a pass-rusher, and more will certainly be gleaned from the team during his visit. Whether or not the Raiders will be willing to draft him later this month, however, will be worth watching in the build-up to the draft.
Follow @PFRumors