The top storyline around the league remains DeAndre Hopkins' first career foray into free agency and where he will ultimately land. Another team has emerged as a potential destination.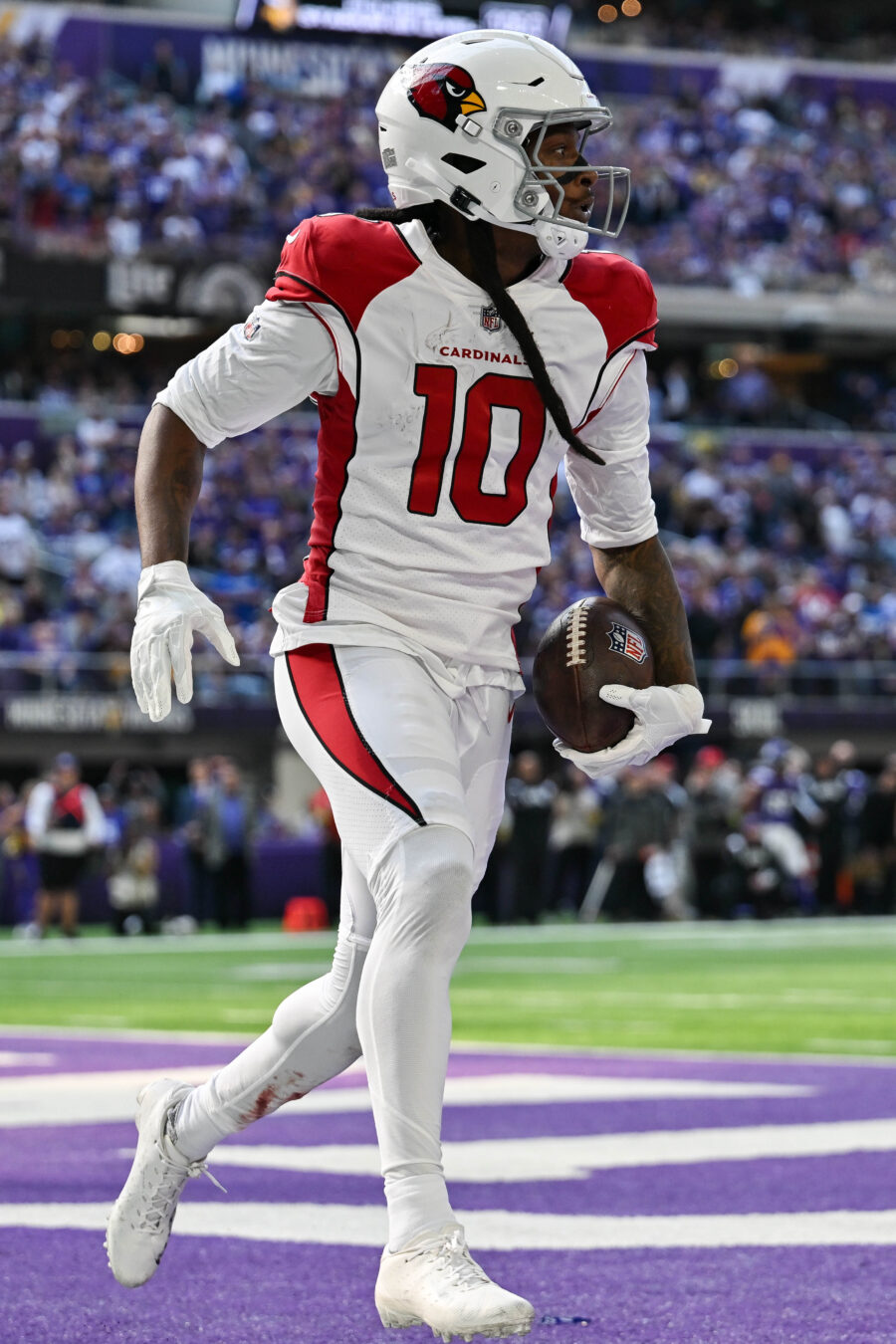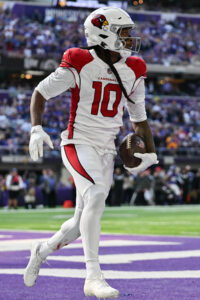 Hopkins is "interested in re-joining" the Texans, reports Aaron Wilson of KPRC2. Houston selected the three-time All-Pro in 2013, and he spent the first seven seasons of his career there. His time with the team included five campaigns of more than 1,000 receiving yards, but ended with a controversial trade to the Cardinals in 2020.
The architect of that deal on the Texans' side (Bill O'Brien) is no longer in Houston, though the same is also true of Hopkins' close friend, quarterback Deshaun Watson. The latter is now in Cleveland, one of many teams which has been named as a potential Hopkins suitor. Wilson notes that a Cleveland deal for Hopkins is considered a "strong possibility," something which likely distinguishes it from a hypothetical Texans reunion.
Houston has made a number of alterations to its WR room this offseason, including the signings of Robert Woods and Noah Brown from the Titans and Cowboys, respectively. The Texans also added a pair of wideouts (Nathaniel Dell and Xavier Hutchinson) during this year's draft, and have 2022 second-rounder John Metchie set to debut in the NFL after a cancer diagnosis caused him to miss his entire rookie campaign. With Brandin Cooks having been traded earlier in the offseason, though, room for a veteran pass catcher certainly exists in Houston.
As is the case for many teams, finances represent an obstacle to any serious Hopkins pursuit on the Texans' part. The rebuilding AFC South outfit currently has $16.8MM in cap space, but that figure will drop considerably once their top two draft picks from this year (quarterback C.J. Stroud and edge rusher Will Anderson Jr.) sign their rookie contracts. If Hopkins holds firm on his reported desire to sign a contract similar in value to the $15MM Odell Beckham Jr. accord, plenty of maneuvering would be needed for Houston to make an aggressive push to re-acquire him.
The presence of O'Brien hasn't stopped the Patriots from being linked to Hopkins now that he is a free agent. While a return to the franchise where the pair spent considerable time together appears to be on the radar, it will be interesting to see if it emerges as a serious possibility relative to the other contenders to sign the latter.
Follow @PFRumors