Injuries have defined J.K. Dobbins' rookie-contract years. The August 2021 ACL, LCL and meniscus tears the Ravens running back suffered stopped the momentum he had built as a rookie, and the fallout reduced his 2022 participation as well.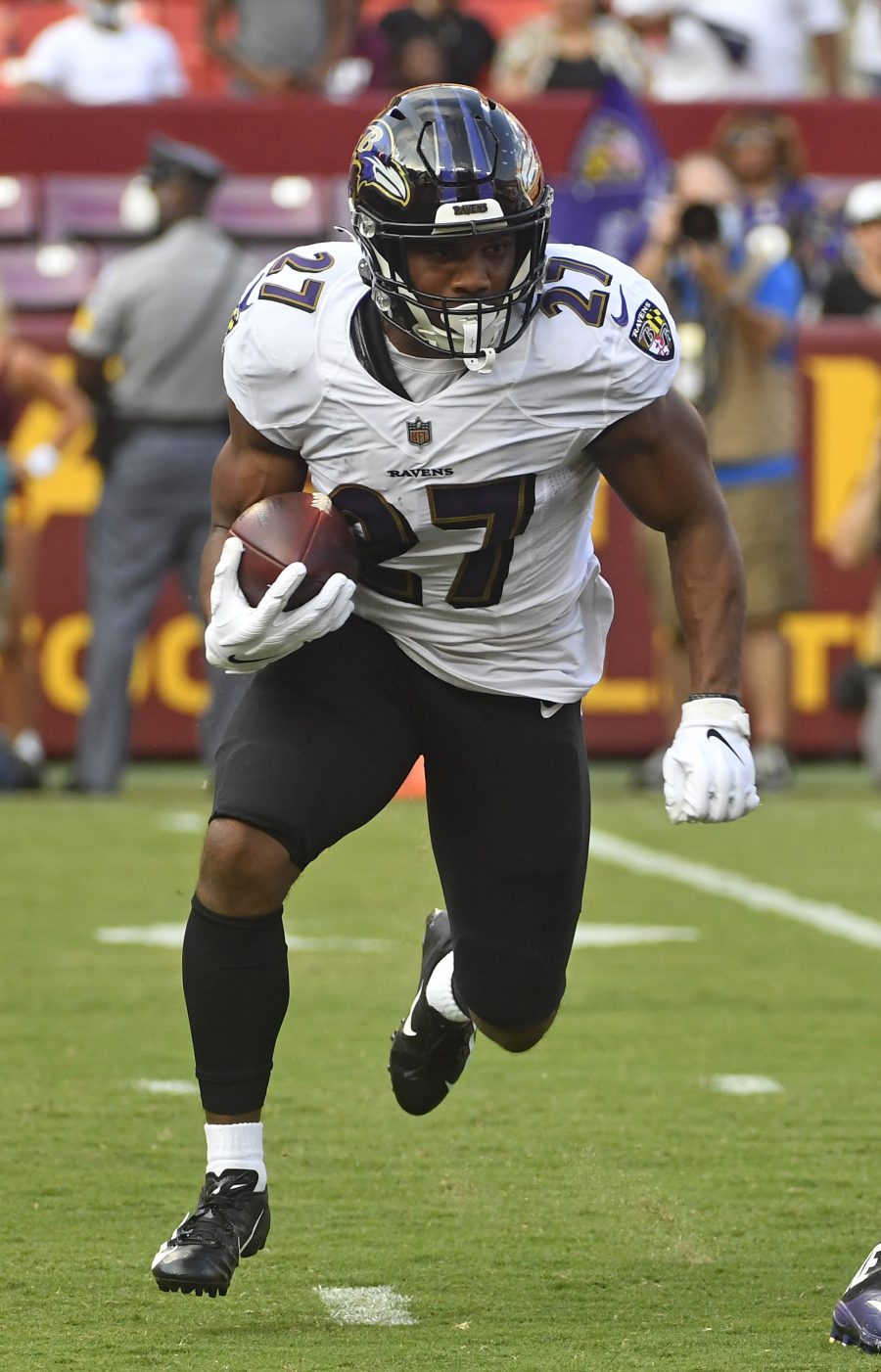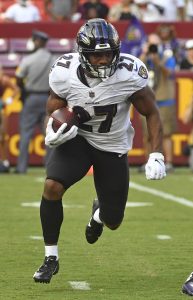 Despite the injury troubles the Ravens have experienced at running back over the past two seasons, they have not made a notable addition at the position this year. Dobbins, Gus Edwards and Justice Hill remain Baltimore's top three backs. Both Dobbins and Edwards are due for free agency in 2024, the former because his rookie contract is set to expire. But the Ravens appear interested in exploring the possibility of keeping the 2020 second-round pick around beyond this season.
[RELATED: Patrick Queen Eyeing Ravens Extension]
John Harbaugh confirmed that is the case Tuesday, indicating (via Jeff Zrebiec of The Athletic) the Ravens want Dobbins back for the 2024 season. Although the 16th-year Ravens HC provided a "but nobody knows the future" caveat, it is interesting plans for another Dobbins deal are being considered at this point.
This offseason revealed more hesitancy on teams' part regarding second contracts for running backs coming off healthy seasons, let alone players who have seen two years hijacked. Dobbins has missed 26 games since the 2021 knee injury. The recovery period delayed his start to the 2022 slate, and another knee issue forced an in-season surgery and IR stint. The ex-Buckeyes back did not look like his rookie-year version upon return from IR in December, but he did rip off two 100-plus-yard games — one of which helped the Ravens to a win without Lamar Jackson.
The injuries to Dobbins and Edwards have forced the Ravens to bring in numerous veteran stopgap options. Le'Veon Bell, Devonta Freeman, Latavius Murray, Mike Davis and Kenyan Drake stopped through Maryland over the past two seasons. But none of the outside investments remain on Baltimore's roster. The likes of Kareem Hunt, Ezekiel Elliott, Leonard Fournette, Darrell Henderson and Mark Ingram are among the best-known backs available. Ingram was part of Baltimore's backfield before Dobbins' injury.
The 2023 season will obviously serve as a pivotal year for Dobbins, who went from averaging 6.0 yards per carry as a rookie — during an 805-yard, nine-touchdown season — to a player with substantial health red flags. Barring another backfield addition, Baltimore will count on Dobbins being healthy and leading their first Todd Monken-directed ground attack. While Dobbins is eligible for an extension now, the Ravens will surely want to see how he looks this season before making strong considerations about a second contract.
Follow @PFRumors