The Buccaneers are following through with the long-rumored plan to move Tristan Wirfs from right to left tackle. The All-Pro blocker confirmed as much Tuesday.
In Todd Bowles' exit meeting with Wirfs conducted a day after the 2022 season ended, Fox Sports' Greg Auman notes the second-year Bucs HC said the team would probably go through with the position switch. This, of course, came when eight-year left tackle starter Donovan Smith remained on the Bucs' roster. Tampa Bay released Smith in March, and the veteran blocker is now expected to become Kansas City's left tackle starter.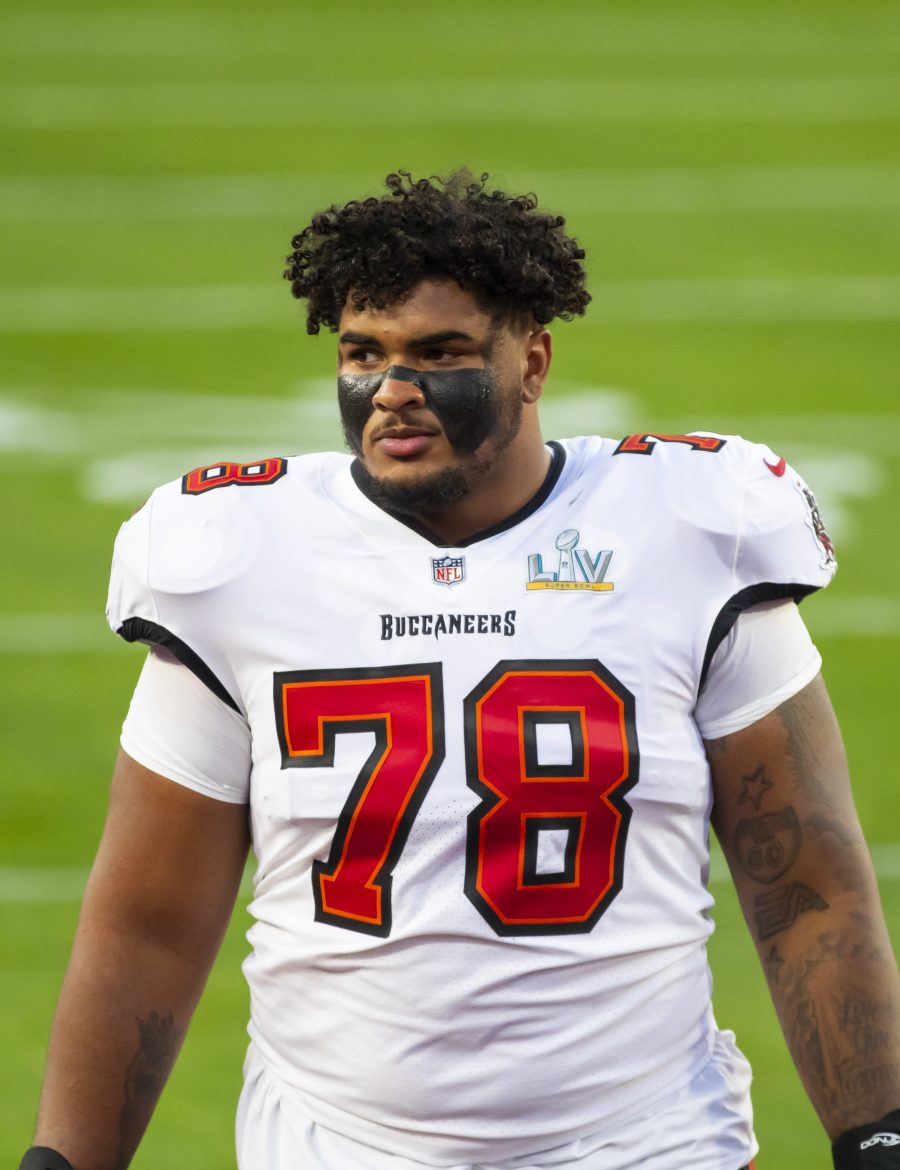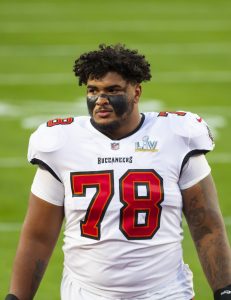 This move comes after Wirfs proved himself to be an elite NFL right tackle. The Bucs traded up one spot for Wirfs in 2020, taking him 13th overall. The Iowa product proved a quick study, helping keep Tom Brady upright during a season that ended with Wirfs playing well in Super Bowl LV. The following year, Wirfs earned first-team All-Pro acclaim at his now-former position. Wirfs received a Pro Bowl nod last year, despite missing four games.
While college left tackles regularly move to other positions as pros, Wirfs spent most of his Big Ten career on the right side. Wirfs began his starter foray at that spot as a freshman in 2017, started all 12 Iowa games there as a sophomore in 2018 and continued that run for nine 2019 games. Wirfs did start three games at left tackle for the 2019 Iowa squad, earning All-American acclaim for his two-position season. That short stint at left tackle suddenly becomes relevant again.
Smith allowed seven sacks last season and led the team in penalties. Pro Football Focus rated Smith outside the top 65 among tackles last season, and the Bucs created some cap space by cutting him. With Wirfs sliding over to the highest-profile O-line post, 2022 second-round pick Luke Goedeke is ticketed to be the Bucs' first option on the right side. The Bucs attempted to move Goedeke, primarily a college right tackle, to guard last season. They will now try the Central Michigan alum at his more natural spot.
Wirfs, 24, will also have a chance to become one of the NFL's highest-paid offensive linemen soon. While Wirfs is eligible for an extension now, the Bucs picking up his fifth-year option in April points to the team waiting until 2024 to complete a deal. This move may lead to the Bucs paying a bit more compared to negotiations on a top-tier right tackle extension.
The Chiefs and Eagles raised the right tackle market past $20MM per year in March, via Kansas City's Jawaan Taylor pickup and Philly's latest Lane Johnson extension, but left tackles ballooned past that point back in 2020. Although only three LTs (Laremy Tunsil, Trent Williams, David Bakhtiari) are tied to deals north of $20MM AAV, all three earn at least $23MM per annum. Wirfs transitioning smoothly to his new role will put him on track to command a contract in the Tunsil neighborhood ($25MM per year).
With Smith gone, the Bucs only have one higher-end O-lineman pact — the $13MM-per-year accord given to center Ryan Jensen — on their payroll. Wirfs may play the 2023 season on a rookie salary, but the chances of him playing the '24 slate on the fifth-year option are slim. It will be interesting to see how Wirfs fares on the left side this year, as he may soon be on track to push for a potential record-breaking O-line deal.
Follow @PFRumors