An all-cornerback swap has taken place amidst today's roster fluctuations. The Dolphins are sending Noah Igbinoghene to the Cowboys in exchange for Kelvin Joseph, reports ESPN's Adam Schefter.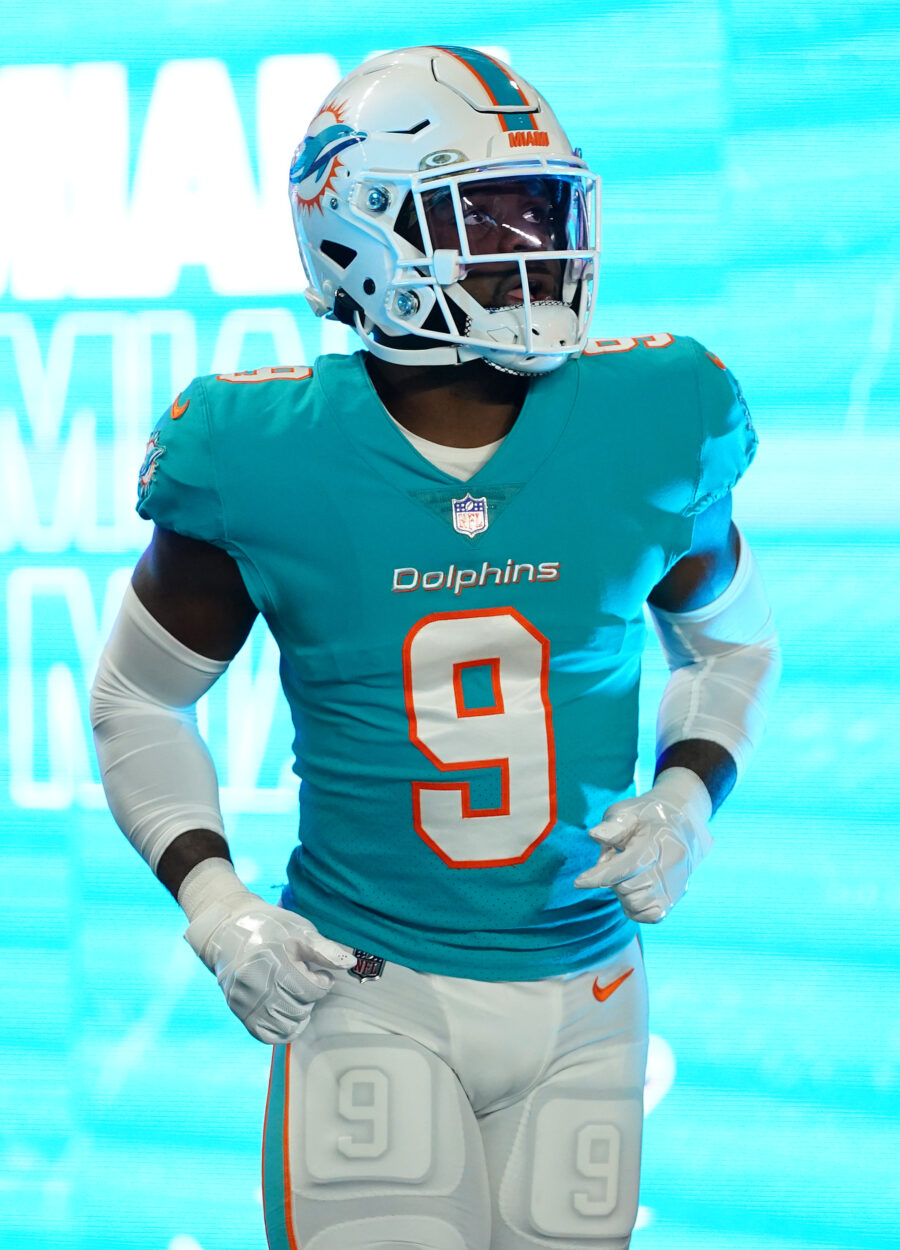 Igbinoghene came to Miami facing high expectations as a first-round pick in 2020. A converted receiver, he was always considered a long-term project, but his size and athleticism suggested considerable potential at the NFL level. The 23-year-old has not been able to establish himself with the Dolphins, however, and he found himself on the roster bubble this offseason.
The Auburn product played a full season as a rookie, but he made just 16 appearances in the two years since then. Igbinoghene totaled 29 tackles and one interception during his underwhelming time in South Beach, and now he will receive a fresh start with one year remaining on his rookie contract. The Dolphins have Jalen Ramsey, Xavien Howard, Eli Apple, Kader Kohou and second-round rookie Cam Smith remaining at the CB spot.
The Cowboys are similarly set at the top of their depth chart with the recently-extended Trevon Diggs and former Defensive Player of the Year Stephon Gilmore headlining their corners. Igbinoghene will attempt to carve out a depth role in Dallas, and in doing so secure a future beyond 2023 with the team. Joseph was not able to do so during his two-year stint with the Cowboys. The former second-rounder made 26 appearances, and three starts, during his time in Dallas.
Joseph, 22, was connected to a shooting incident last spring, but by July he had been cleared of criminal wrongdoing. That off-the-field news opened the door to an improved season as part of Dallas' strong secondary, but the Kentucky product was used almost exclusively on special teams. Similar usage will likely await him in Miami, especially once Ramsey has recovered from the knee surgery which will cost him time in the regular season.
Follow @PFRumors