Using two rookie starters at cornerback has surfaced as a potential Giants strategy, with sixth-rounder Tre Hawkins impressing during his first NFL training camp. But the team is still on the hunt for help at the position.
William Jackson is on the Giants' radar, per Aaron Wilson of KPRC2, who adds a workout is scheduled (Twitter link). Teams are checking in on the former first-round pick. Jackson, 30, met with the Ravens earlier this month. The workout occurred Tuesday, Ryan Dunleavy of the New York Post notes.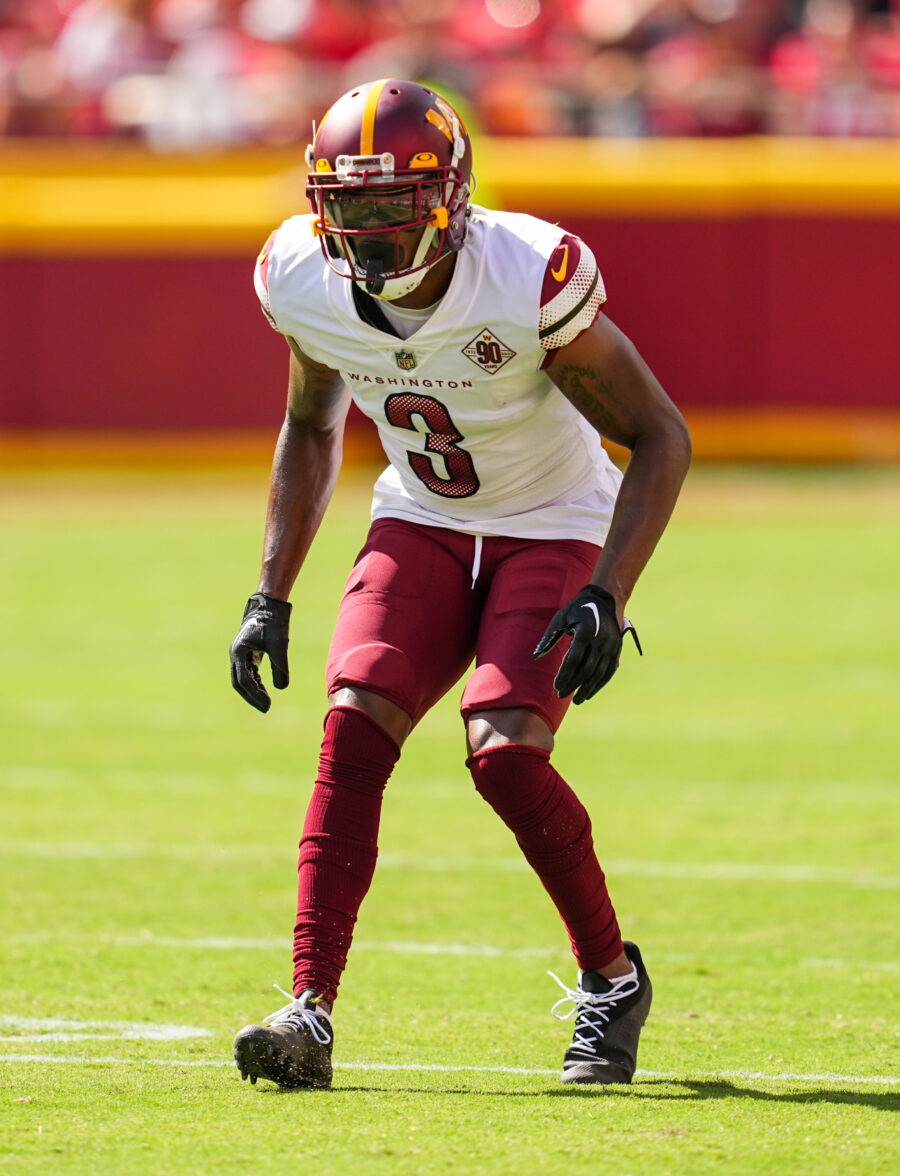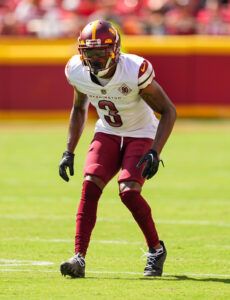 After Don Martindale's former team took a look at the ex-Bengals starter, the second-year Giants DC will determine a fit. Jackson worked as an NFC East starter in 2021, but a disastrous 2022 tanked his value. The Commanders benched Jackson early and then traded him to the Steelers — for a low-end return that ended up not conveying — at the deadline. With Ronald Darby signing for just $1.7MM, it would surprise if Jackson were able to secure more than the veteran minimum given his most recent season.
Washington inked Jackson to a three-year, $40.5MM deal in 2021. A 48-game starter with the Bengals, Jackson loomed as one of the top free agents on a 2021 market impacted by the COVID-19-induced salary cap reduction. The veteran still cashed in, but the tide turned for him early in 2022. Commanders DC Jack Del Rio benched Jackson in Week 5, leading to the trade to Pittsburgh. A back injury, however, kept him from suiting up for the Steelers. Although they designated Jackson for return ahead of a potential Week 18 win-and-in game, Jackson was never activated. He received his walking papers in March.
Hawkins is not a lock to start for the Giants, but first-rounder Deonte Banks is. Banks is set to join Adoree' Jackson in the Giants' lineup. The Giants have experimented with Jackson in the slot during camp, a configuration that would allow Martindale to use Banks and Hawkins on the outside. The team has two slot options — in Darnay Holmes and 2022 third-rounder Cor'Dale Flott — as well, but the Dunleavy adds the Giants going with a Banks-Hawkins-Jackson trio to start the season remains in play. This would be an interesting ask of Jackson, a career-long boundary corner, and shine a spotlight on Hawkins.
Additionally, Aaron Robinson, a Week 1 starter last season, remains on the team's active/PUP list due to the knee injury he sustained early in the year. Robinson remaining on the PUP list after the Giants finalize their roster on August 29 would mean a mandatory four absences to start the season. Considering Robinson has not practiced yet, that scenario seems likely.
Follow @PFRumors