The Cowboys are currently on their bye week, and their attention understandably remains on the immediate future (something which may or may not include moves in advance of the trade deadline). After the year, though, all eyes will be on the team's handling of quarterback Dak Prescott's contract.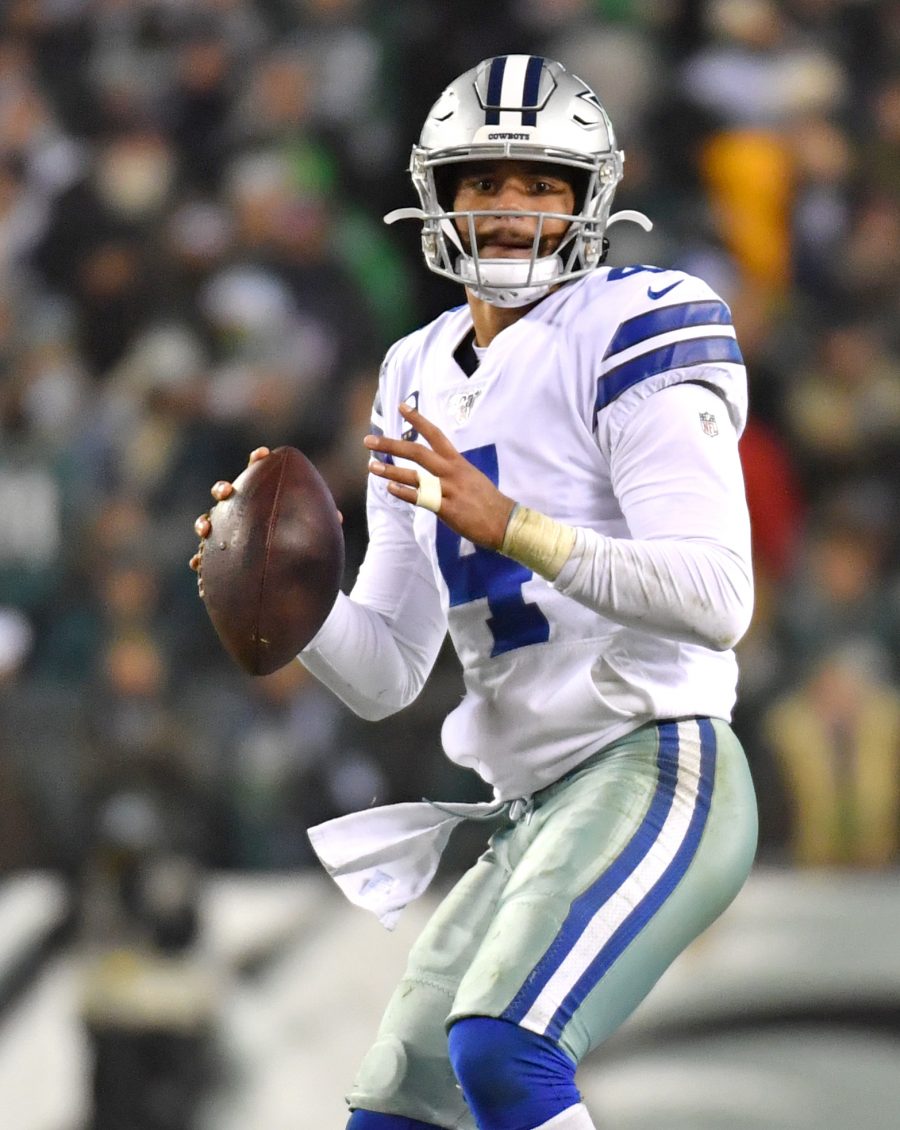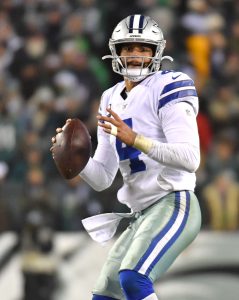 The two-time Pro Bowler is on the books for one more season and is due $34MM next yea. As a result of a restructure, however, his 2024 cap hit is currently scheduled to reach $59.5MM – which would comfortably set a new record for the largest cap burden a player has carried in NFL history. To no surprise, Dallas will look to get another extension worked out around the new league year.
"He's under contract now, but we'd like to do this after the season," Cowboys EVP Stephen Jones told Dianna Russini of The Athletic during last week's league meetings (subscription required). "Once the season is over, we will focus on that. Dak will be our quarterback."
Dallas has remained firm in the team's commitment to Prescott on a number of occasions, but not much in the way of negotiations on a long-term pact took place this past offseason. The former fourth-rounder is currently playing on his four-year, $160MM deal, one which places him in a tie for 10th in terms of AAV at the quarterback position. The market on that front saw four passers (Jalen Hurts, Lamar Jackson, Justin Herbert and Joe Burrow) eclipse the $50MM-per-year mark in recent months, and a number of other signal-callers will be in line to benefit as a result down the road.
Another Prescott extension has long been on the Cowboys' radar, but a number of other candidates for new pacts are in place as well. The team was busy in that regard this offseason, but wideout CeeDee Lamb and edge rusher Micah Parsons headline the list of players who already are eligible for a re-up or will be after the season. The latter in particular figures to command a massive investment from Dallas, and the team's cap situation for future years could see plenty of changes depending on how their next round of extensions shakes out.
In the meantime, Prescott will as always face considerable scrutiny through the rest of the season. The 4-2 Cowboys currently rank sixth in the league in scoring at 25.7 points per game , but they sit only 18th in terms of passing yards per game. Prescott's performance in 2023 has been in line with his career averages in many respects, but Dallas' red zone woes have contributed to him throwing only six touchdowns and posting yards per attempt (7.0) and passer rating (91) figures slightly short of his usual numbers. By season's end, however, his focus and that of the Cowboys will turn to the negotiating table.
Follow @PFRumors