The Cowboys restructuring Dak Prescott's contract this offseason gives their longtime quarterback some ammo. The reworking created a whopping $59.5MM Prescott cap number in 2024, the final year of his current deal. Already limited by the events of 2021 with Dak, the Cowboys have some work to do going forward.
Taking parts of three offseasons to agree to an extension, Prescott ended up playing his hand well. His price rose from 2019-21, and talks ended up coming down to the March 2021 deadline for teams to apply franchise tags. With Prescott having already been tagged in 2020, the 2021 number would have brought a cap sheet-clogging $37MM hit. As that deadline approached, the Cowboys hammered out a four-year, $160MM extension with the former Offensive Rookie of the Year. The fallout from that extension affects the team today.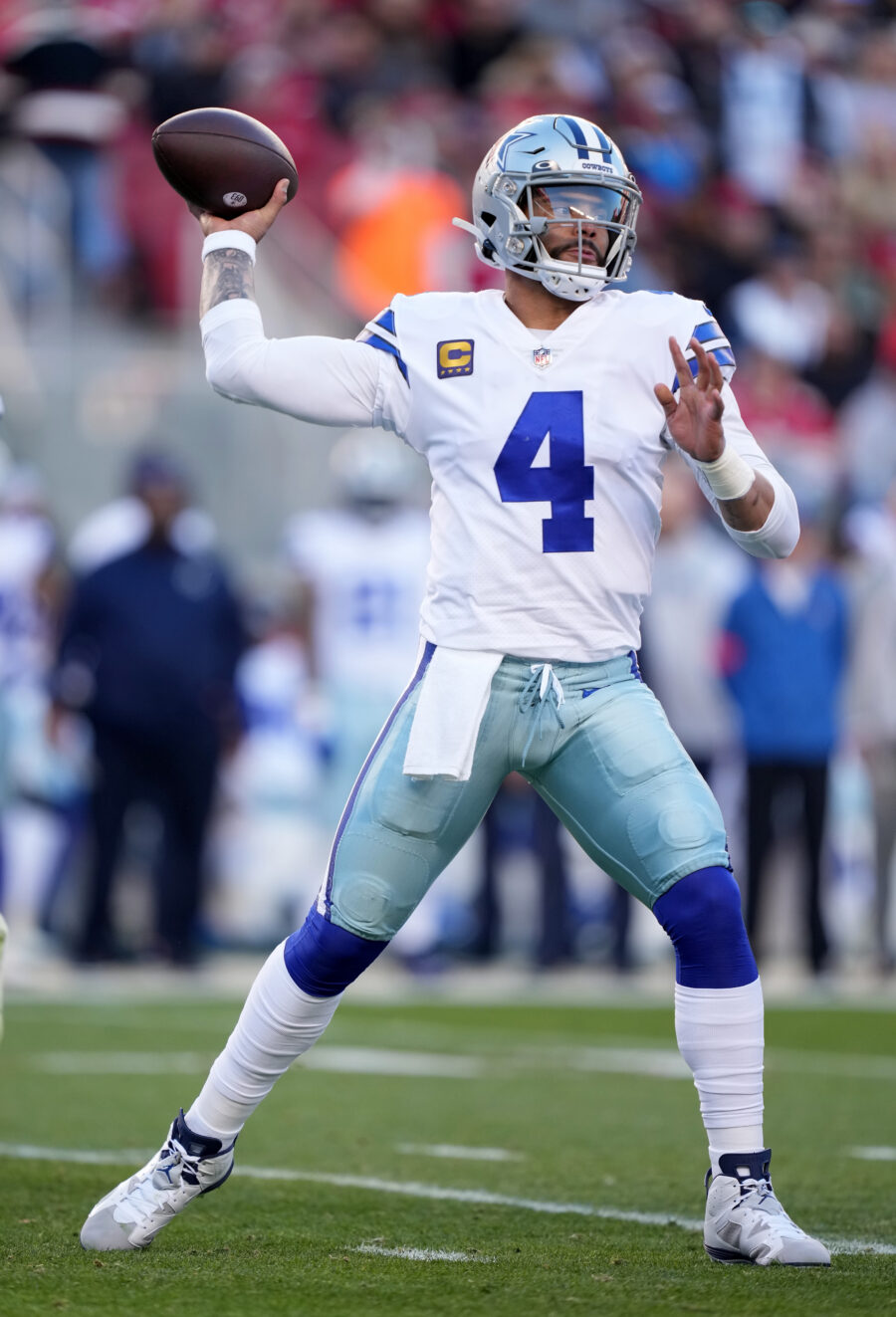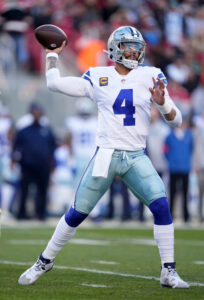 Because the Cowboys applied a procedural tag on Prescott in 2021, it would be untenable for them to tag him a third time in 2025. While two years remain on Prescott's deal, the 2024 cap number and the tag being out of play will equip him with considerable leverage. For now, however, the Fort Worth Star-Telegram's Clarence Hill notes the Cowboys and Dak have not linked up on extension talks. An extension would allow the team to reduce Prescott's monster 2024 cap number.
The topic of a second Prescott extension surfaced this offseason, but the Cowboys had more pressing matters to address. They have taken care of those, giving Zack Martin a raise and adding more than $35MM guaranteed to end his holdout. They also extended Trevon Diggs, Terence Steele and Malik Hooker to prevent them from going into contract years. CeeDee Lamb looms as an extension priority as well, but he is signed through 2024. Micah Parsons certainly will be, too. The all-world pass rusher becomes extension-eligible in January but can be kept on his rookie deal through 2025 due to the fifth-year option the Cowboys will exercise by May.
Dallas also made a surprising trade for Trey Lance, with Hill adding Jerry Jones pulled the trigger without consulting Prescott or Mike McCarthy. Jones said the Lance trade did not come to pass because of a potential leverage ploy against Prescott, via The Athletic's Jon Machota (subscription required), and added he wants the current starter in Dallas for a long time. Prescott, 30, declined to comment on prospective contract talks, via the Dallas Morning News' Calvin Watkins, adding he was not surprised by the Lance acquisition. The former No. 3 overall pick is not expected to play this season, with Hill adding Lance could compete with the recently re-signed Cooper Rush for that job in 2024. Rush is now on a two-year deal.
While Lance counts only $940K on Dallas' cap sheet this year, that number spikes to $5.31MM in 2024. Prescott's 2024 number will need to be addressed, as no player has entered a season with a cap hit higher than $45MM. The Browns are in the same boat, though theirs is a bit trickier due to Deshaun Watson's 2024-26 cap numbers (all at $63.97MM) part of a fully guaranteed contract. Two void years are on Prescott's deal. It would cost the Cowboys $36.5MM were they to not extend Prescott before the start of the 2025 league year.
Follow @PFRumors