Even after back-to-back 12-5 seasons, Mike McCarthy faces pressure going into his fourth year as Cowboys HC. The former Packers leader's second-chance tenure has proven successful; he is the first Cowboys coach to guide the team to back-to-back playoff berths since Chan Gailey (1998-99). McCarthy will assume greater ownership of the team in Year 4 as well, taking over the play-calling reins after a split with OC Kellen Moore.
The Cowboys' modest run of 21st-century postseason accomplishments is well known, turning up some heat on this rather popular team's latest sideline boss. But Dallas' latest roster does not present many weaknesses. The team addressed deficiencies via trades for accomplished veterans and is poised to enter this season healthier than it did in 2022. With the NFC again looking like the weaker conference (potentially by a wide margin), there are not many teams that outflank the Cowboys. That raises the stakes for McCarthy's team to put it together in January.
Extensions and restructures:
Joining Chris Jones in testing his team with a holdout, Martin incurred more than $1MM in nonwaivable fines (the 49ers' Nick Bosa holdout differs, as teams can still waive fines for rookie-contract players). But the future Hall of Fame guard made the absence worthwhile. The Cowboys caved, and Martin cashed in despite two seasons having remained on his contract.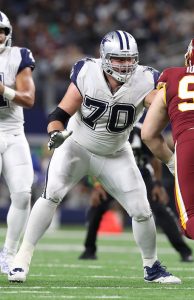 The Cowboys' preference for five- or six-year extensions has led to a number of stalwarts playing out their primes and seeing peers elsewhere sign shorter-term contracts, allowing for a potential second big payday, and ultimately come out better. Dallas' penchant for lengthy extensions reminds of how contracts were structured in previous eras, and coming into this year, only Dak Prescott earned a notable victory (via his four-year, $160MM extension) over management on this front.
Martin entered the offseason tied to a six-year, $84MM deal. Agreed to in 2018, Martin's contract set a guard record at the time. Given how NFL business works, lesser guards passed Martin. Chris Lindstrom, who does not have an All-Pro nod on his resume, joined Quenton Nelson in the $20MM-AAV guard club. This may or may not have been the last straw for Martin, who had fallen to the ninth-highest-paid guard following the Lindstrom pact.
Dallas' 32-year-old O-line anchor did not skip minicamp but expressed disappointment in his contract before training camp and followed through on a rare holdout. The 2020 CBA deterred holdouts over its first three years, preventing teams from waiving fines for veterans who miss camp without excused absences. Although Jerry Jones' comments suggested a hardline stance, Martin ended up with an $8MM raise over two years and walked away with those final two seasons fully guaranteed. Martin had played out the guarantees on his previous deal.
For the All-Decade blocker to secure this package pointed to the value he brings the team. With Tyron Smith perennially injured and Travis Frederick retiring years ago, Martin represents the last link to the Tony Romo-era O-line core. Still in his prime protecting Prescott, the right guard struck a rare blow against the Cowboys' contract M.O.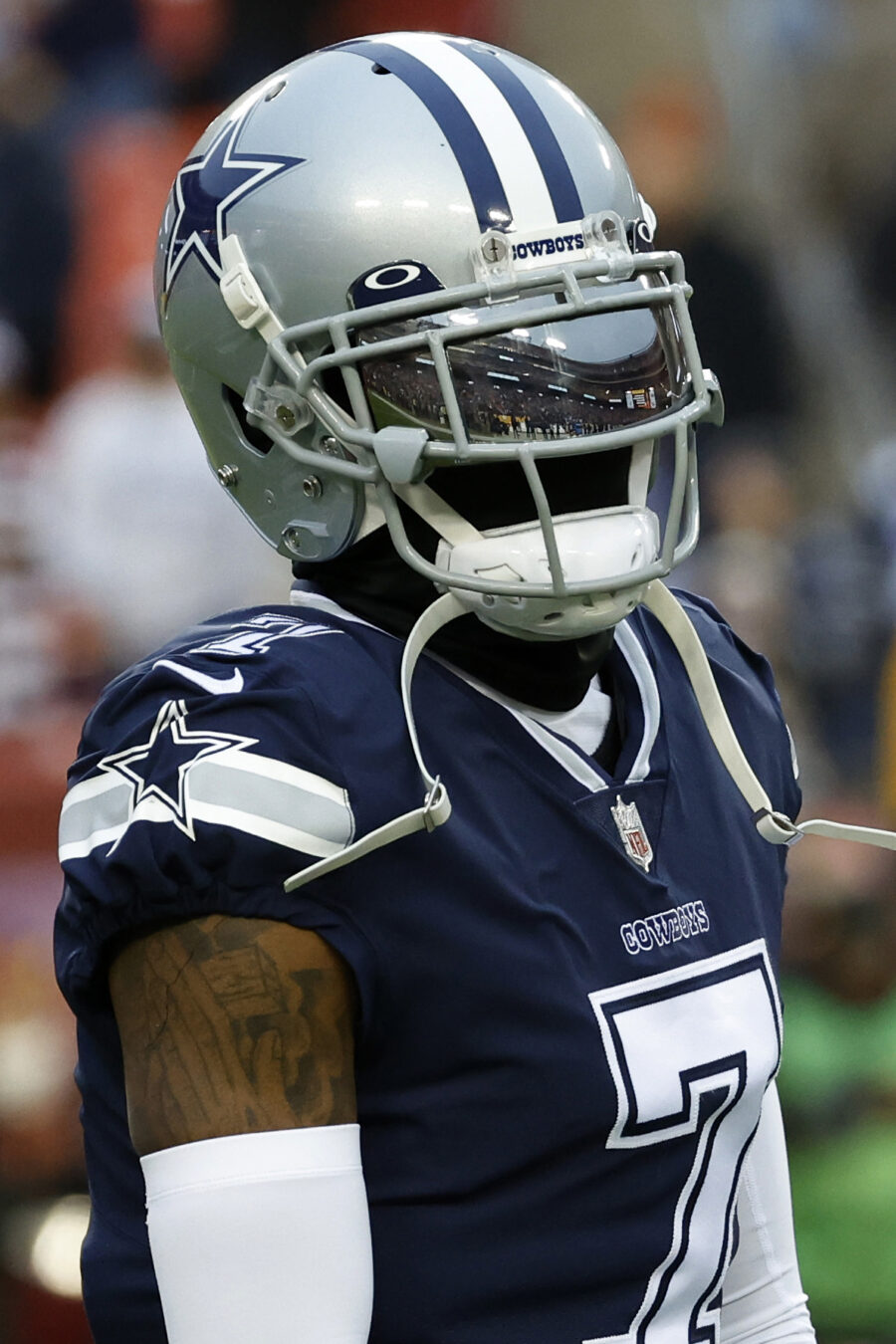 The Cowboys came into camp prioritizing younger players' contracts over Martin's, with Diggs being one of the central priorities. Known for his aggressiveness, the former second-round pick produced a historic 2021 season (11 INTs — territory no one had reached since Everson Walls got there as a Cowboys rookie in 1981) that ended with first-team All-Pro acclaim. Diggs' passer rating against and completion percentage allowed figures skyrocketed in 2022, however. Citing the corner's yards yielded in coverage, Pro Football Focus has yet to rank Diggs as a top-40 player at the position. The Cowboys are convinced in Diggs, for the foreseeable future at least, giving the former second-round pick an upper-crust extension.
Like Amari Cooper's 2020 contract, the Diggs deal has a clear out after two years. The Cowboys would be hit with just $4MM in dead money by designating Diggs as a post-June 1 cut in 2025 or trading him after that date. The team certainly will hope for a better outcome on this accord, but it is fairly protected in the event Diggs' gambling habit catches up to him on this big-ticket accord. The player the Cowboys drafted to replace Byron Jones ended up cashing in on the type of extension neither Jones nor former top-10 pick Morris Claiborne could score with the team.
Hooker's extension gives the Cowboys three safeties signed in the $5-$7MM-per-year range, completing an interesting middle-class-veteran-based plan at a position the team struggled to staff for years. Joining Jayron Kearse and Donovan Wilson in a formidable three-safety set including a former sixth-round pick and two outside hires, Hooker is now on his third Cowboys contract. The former Colts first-rounder has gone from earning $920K per year in his first Cowboys season (2021) to a $3.5MM AAV (2022) to this deal. Hooker has shaken off the injury issues that plagued him in Indianapolis, missing only three games as a Cowboy, and, at 27, is squarely in his prime.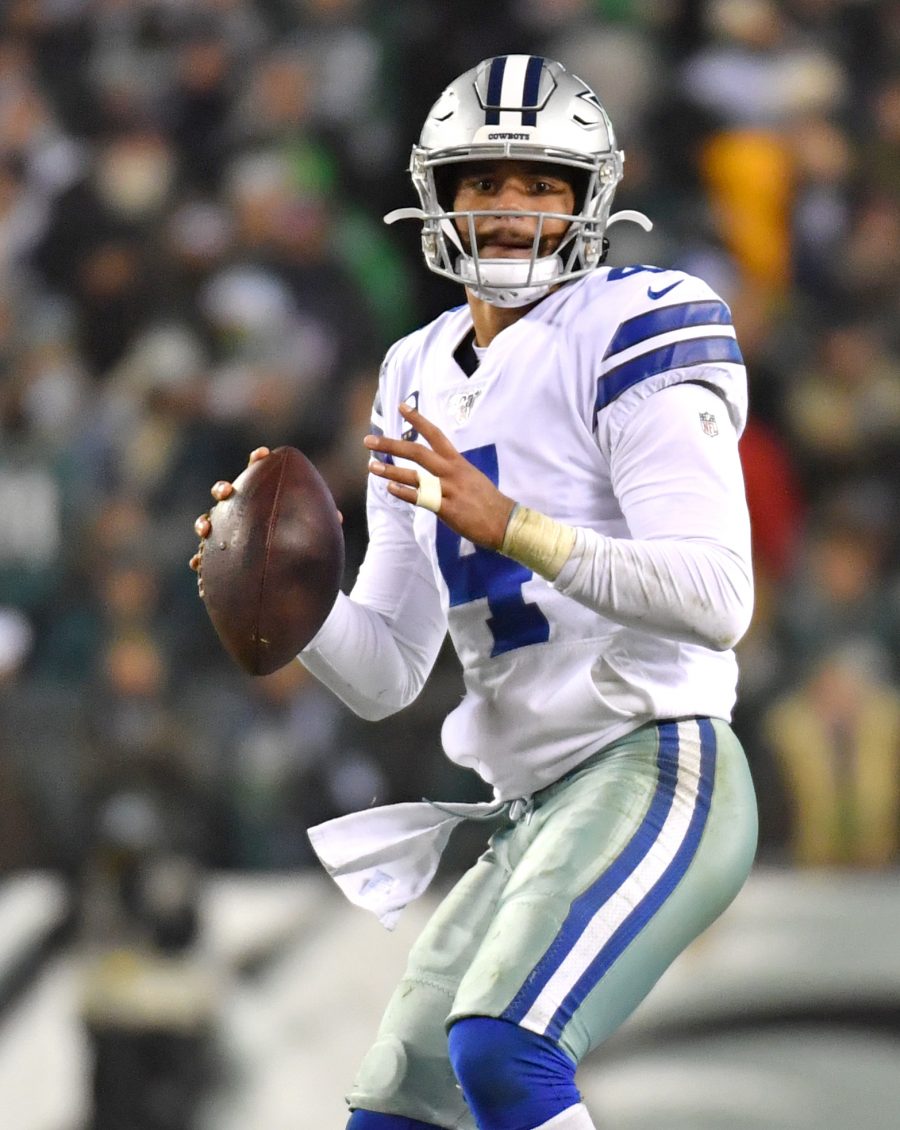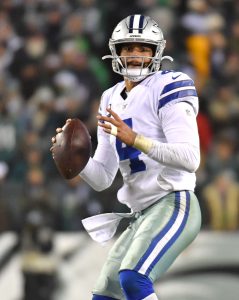 Although dozens of restructures took place this offseason, few carried greater ramifications than Prescott's. The Cowboys saved plenty by moving money around on their top contract, but it arms the veteran quarterback with plenty of leverage once again. Prescott scored his monster extension, after three offseasons of negotiations, because of the trouble a second franchise tag would have caused for the Cowboys in 2021. Dak's latest restructure spikes his 2024 cap number to $59.5MM. That is an untenable figure for the Cowboys, considering no one has ever played a season with a cap number higher than $45MM.
The Cowboys cannot tag Prescott in 2025, due to the whopping figure that could come about because of the two tags used previously (the second being for procedural purposes to prevent a 2025 tag), and the void years they tacked onto the deal would result in a $36.4MM dead-money hit were Dak to walk as a 2025 free agent. Although Prescott struggled for stretches last season, he is equipped for a bounce-back year — one that should vault him into the newly created $50MM-per-year salary club. Few players are in more advantageous financial situations.
Smith has finally reached the end of the NFL's longest-running active contract. The All-Decade tackle did not exactly do poorly for earnings in his career, but signing an eight-year, $97.6MM extension in 2014 walled off his path to a lucrative third contract. Smith, who came into the league at 20, is still just 32. Had Smith signed even a five-year deal when first eligible, he would have been positioned to score another one more in line with the market changes (the cap rested at $133MM in 2014; it hit $224.8MM this year). Being attached to a $12.2MM-per-year extension, Smith would have been the NFL's 27th-highest-paid tackle this year. The likely Hall of Famer's injuries (45 missed games since 2016) led to the Cowboys effectively mandating a pay cut, but he will still beat the odds and finish out this contract.
Trades:
The Cowboys' public courtship of Odell Beckham Jr. produced nothing, as the former star ended up sitting out the 2022 season altogether. Prior to the Beckham push, however, the Cowboys discussed Cooks with the Texans. At that point, Houston was believed to want a second-round pick (Cooks' cost back in 2020, when the Texans acquired him from the Rams). Dallas did not bite, and months later, it did not take anything on that level to pry the veteran away from the rebuilding team. While the Cowboys inquired on Jerry Jeudy and Adam Thielen, Cooks became their pick to upgrade the receiving corps.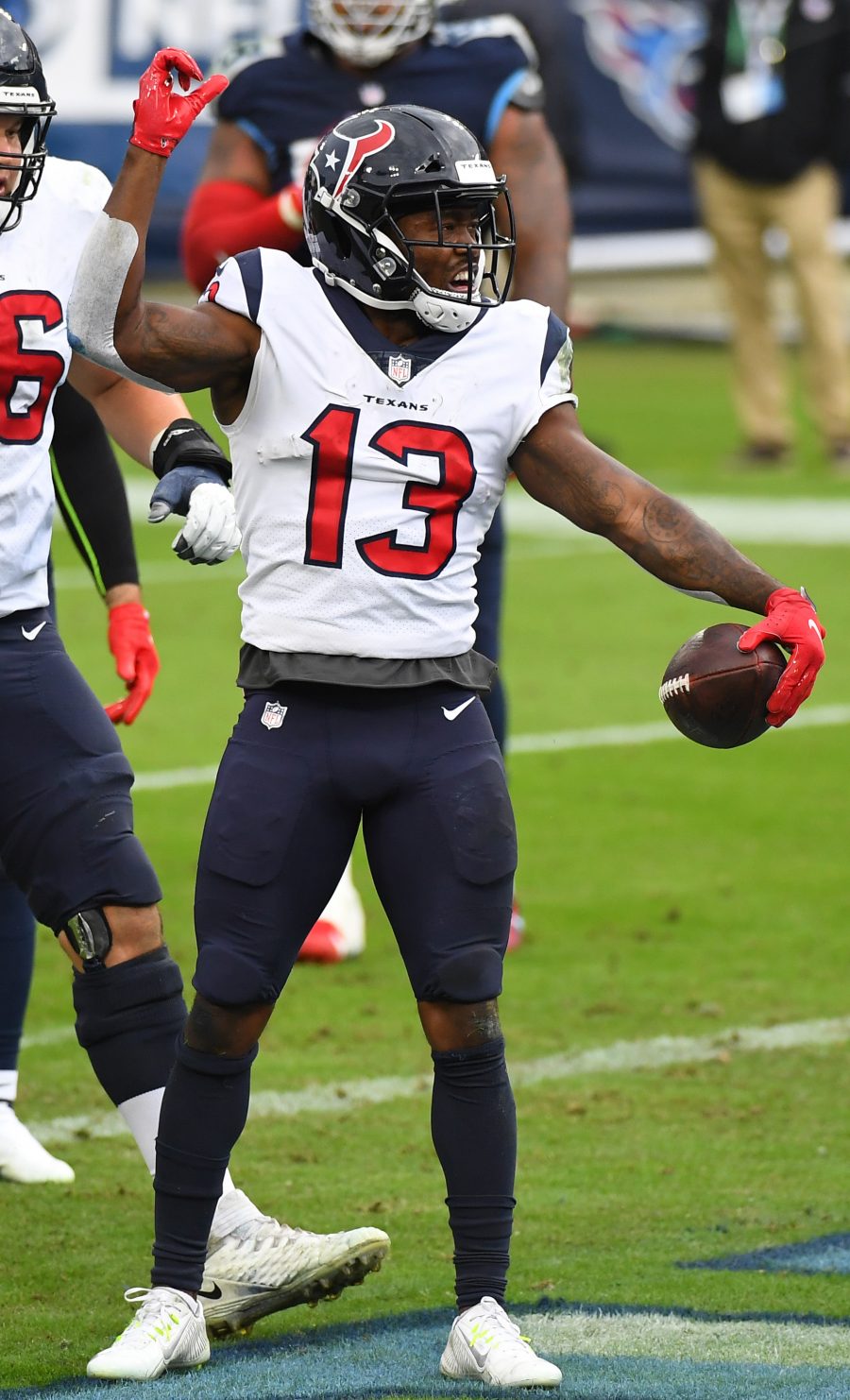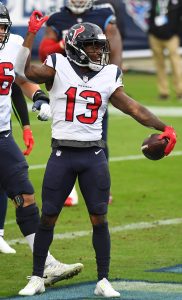 Michael Gallup did not deliver plus WR2 work last season, and the Cowboys missed Cooper alongside CeeDee Lamb. With Gallup nearly two years removed from his ACL tear, Cooks gives the team another nice three-WR set. Joining Brandon Marshall in accumulating 1,000-yard receiving seasons for four different teams, Cooks saw his numbers dip last season. He served as less of a deep threat in Houston, seeing his average depth of target drop under 11 in each of the past two seasons. Going into his age-30 season, Cooks should still have something left. Will the veteran speedster be able to threaten defenses deep consistently with a better quarterback?
Dallas restructured Cooks' contract, dropping his cap hit to $6MM this season through the use of void years. Should the 10th-year wide receiver be a post-prime commodity, the team can escape this contract — originally a two-year, $39MM Texans extension — for just $2MM in dead money in 2024 (as a post-June 1 cut). Considering the 2022 Cowboys only featured one 600-yard receiver — in a year in which they cycled through some options, including in-season addition T.Y. Hilton — sending the Texans two late-round picks for one of the league's steadiest options was a move worth making.
Another move to indicate how the Cowboys view their championship window occurred just before the Cooks strike. Dallas will complement Diggs with Gilmore, giving the defense five players who have received first- or second-team All-Pro acclaim (along with Micah Parsons, DeMarcus Lawrence and Leighton Vander Esch). After an abbreviated 2021 season that involved a contract dispute and an eventual trade out of New England, the 2019 Defensive Player of the Year showed he still had gas in the tank in Indianapolis. The Colts' coaching and QB performance obscured their other players' work, and Gilmore graded as PFF's No. 9 overall corner. Gilmore's passer rating-against and completion percentage allowed numbers came in much better, despite the Colts' struggles, than his 2021 output.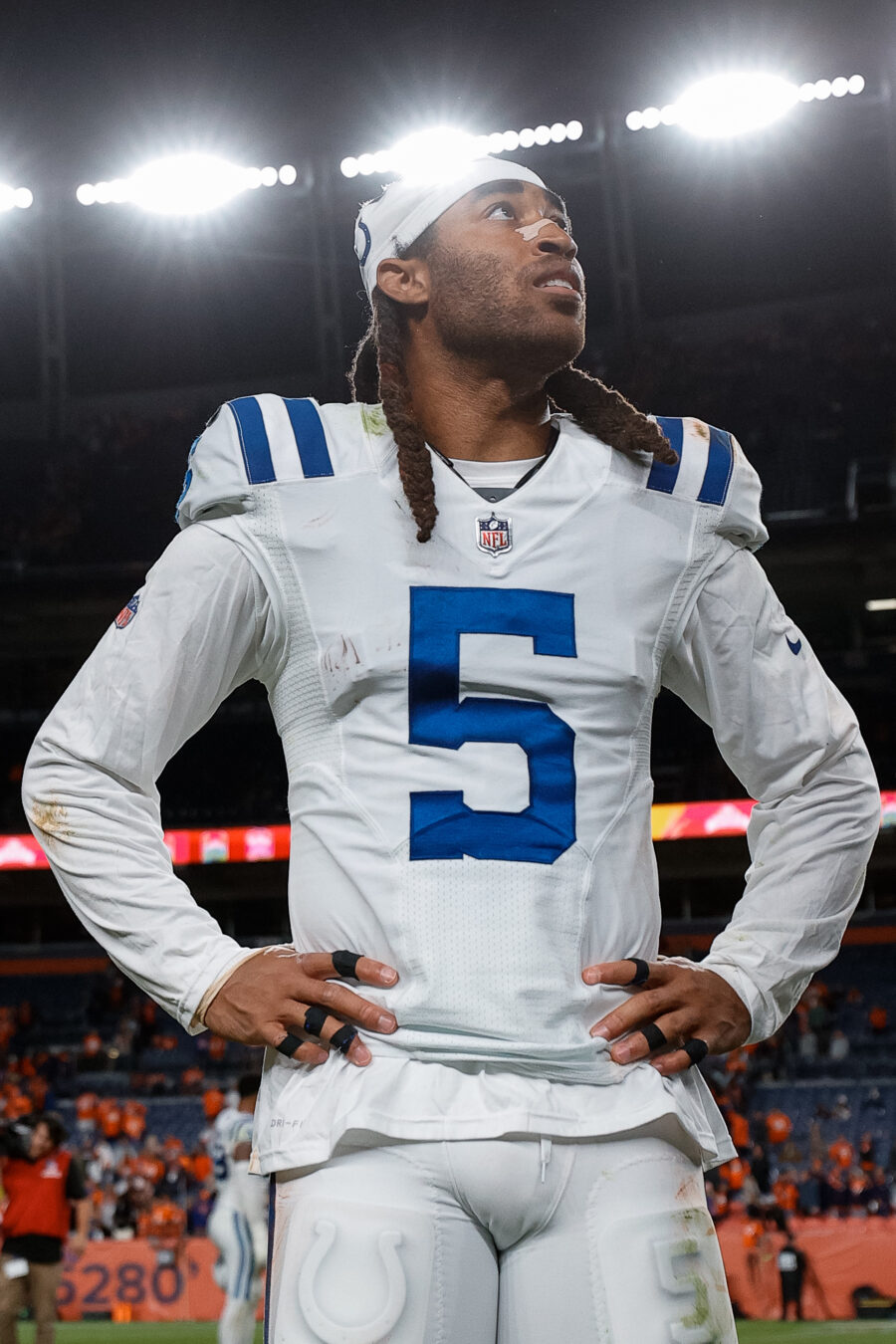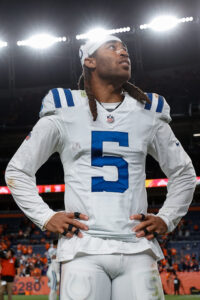 Gilmore played the lead defensive role in the Patriots' sixth Super Bowl title, finishing as a first-team All-Pro in 2018 as well. But the Pats, as they have regularly done with high-priced corners, did not opt to pay him again (beyond a 2020-only raise). One year remains on Gilmore's Colts-constructed contract, and teams do not make a habit of giving up assets for 33-year-old corners. The Cowboys lost both Jourdan Lewis and Anthony Brown as last season progressed. While DaRon Bland showed promise in the slot, Gilmore provides a big upgrade alongside Diggs on the perimeter.
Primarily a slot player in Miami, Igbinoghene represents an interesting flier — in a rare corner-for-corner swap — to take. The former first-round pick has never topped 300 defensive snaps in a season, not coming close to justifying his draft slot. Off-field issues followed Joseph as well, though the former second-rounder barely saw the field on defense. The Cowboys had tried Joseph outside and in the slot, but they will punt on the final two years of his rookie contract — after 330 career snaps.
The Bills and Ravens (along with the Lions) were reported to have engaged with the 49ers on Lance, but after the NFC West team only received offers for conditional fifth-rounders — which were more likely to become sixths — from the AFC teams, Dallas' offer of a fourth won out. The Cowboys have now dealt their 2024 fourth-, fifth- and sixth-rounders — in trades for Lance, Cooks and rookie cornerback Eric Scott Jr. Two years remain on Lance's rookie contract. Lance, 23, checks in at just $940K on Dallas' 2023 cap sheet. Though, a fully guaranteed 2024 payment of $5.3MM looms next year.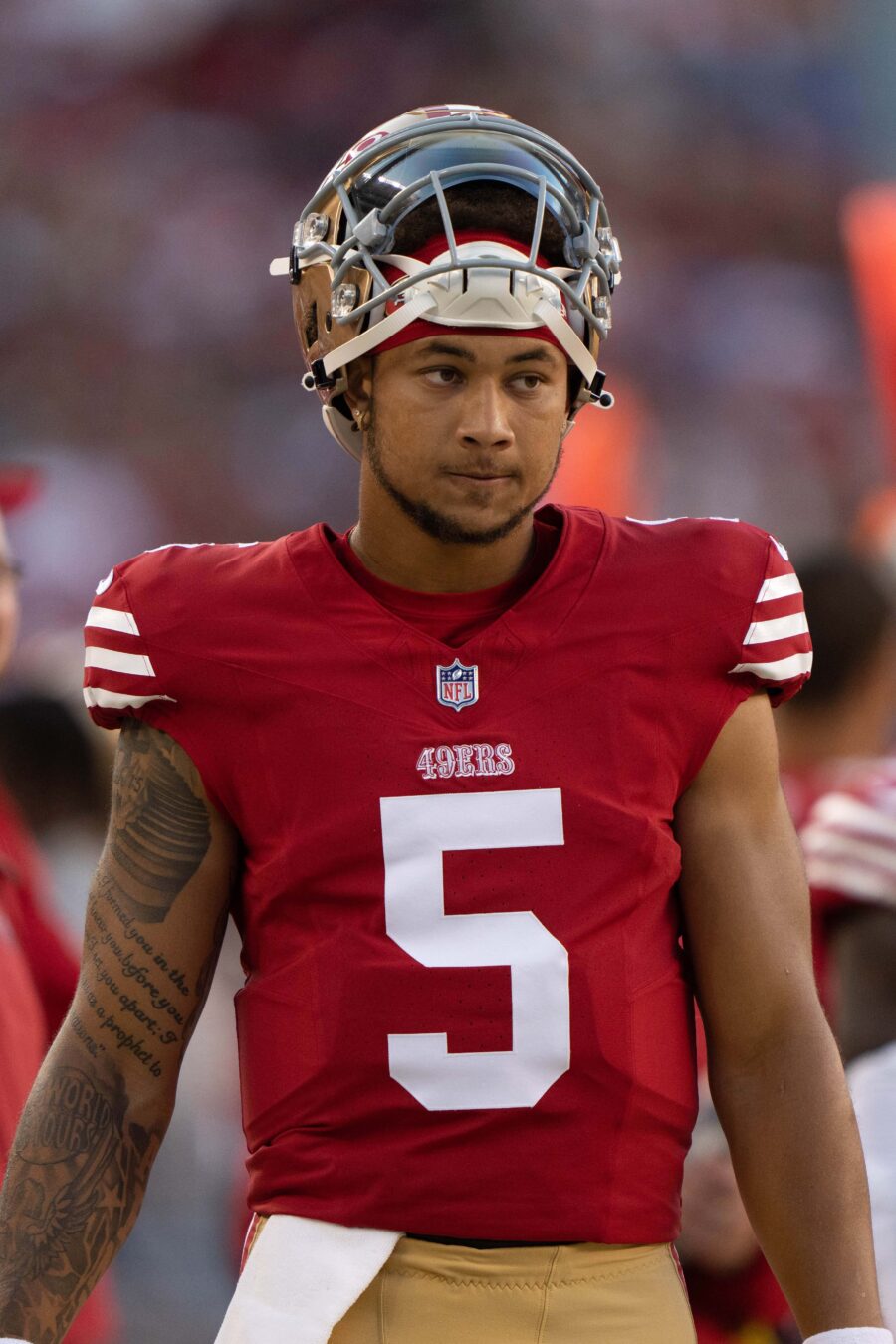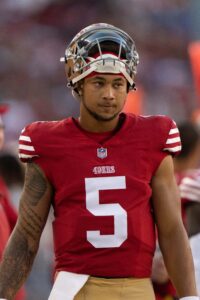 Jones said early this offseason the team hoped to draft a developmental quarterback, and although Prescott is entrenched as the starter, the longtime owner has identified other backup options in past drafts. Lance is on the verge of becoming one of this era's defining busts, given what the 49ers parted with to acquire the No. 3 overall pick and select him in 2021. The one-year North Dakota State superstar still resides as a relatively unknown commodity; he has thrown 389 passes since graduating high school five years ago. That said, the 49ers knew Lance well and observed him in practice throughout the spring and summer and determined he was an inferior option to Sam Darnold as their QB2.
Injuries have played a key part in Lance's NFL chapter. A finger ailment nagged him during his rookie year — one mostly spent as a raw Jimmy Garoppolo backup — and after being handed San Francisco's starting job in 2022, a fractured ankle in Week 2 led to two surgeries. Despite wanting to be traded to a team that would install him as the backup, the dual-threat option now sits as a developmental QB behind Prescott and longtime backup Cooper Rush. Lance's upside eclipses Rush's, but the Cowboys will need to pay a bit next year to find out. Four years after his 2,700-1,100 season led North Dakota State to another Division I-FCS title, Lance remains a curiosity.
Free agency additions:
A quiet free agency period did produce a kicker change. After Brett Maher missed five PATs in the playoffs, the Cowboys added both Aubrey and Tristan Vizcaino this offseason and discussed a trade for Riley Patterson (following the Jaguars' Brandon McManus signing). A two-year USFL kicker, Aubrey did not play college football. The 28-year-old is a former Notre Dame soccer player who enjoyed a brief stint with a Major League Soccer minor league affiliate (Toronto FC) in 2017.
Aubrey, who was 14-for-15 on field goals and did not miss an extra point with the Birmingham Stallions this season, represents a wildly unorthodox solution here. No guarantees are in this contract, and it is certainly interesting given how their 2022 season ended that the Cowboys would try this. It would not surprise if the team's kicker search continues in-season.
Re-signings: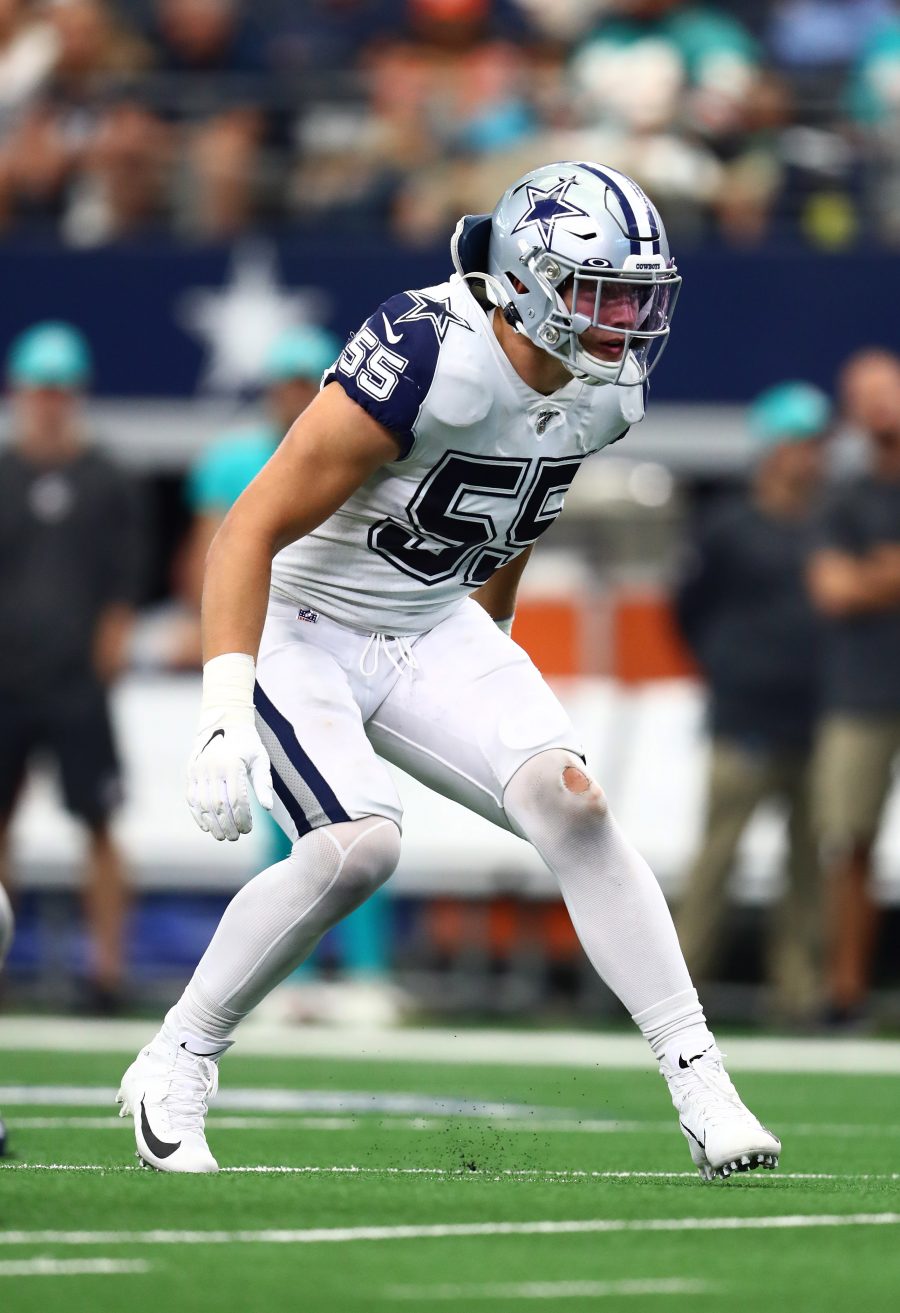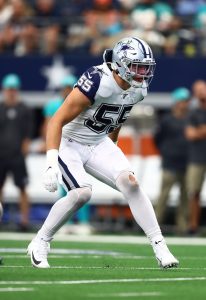 Although this is not the kind of contract Vander Esch likely envisioned after his rookie-year Pro Bowl offering, injuries intervened. But this marks a raise for the 2018 first-rounder, who played on a one-year, $2MM deal in 2022. The Cowboys were again connected to Bobby Wagner this offseason, and the Steelers and Texans also pursued Vander Esch. But the veteran Cowboy will soon begin his sixth season with the team.
Vander Esch's 90 tackles and 746 defensive snaps were his most since that breakthrough rookie season. He will team with Damone Clark, a 2022 fifth-rounder who is going into his first season as a full-time starter, on Dallas' defensive second level this season.
Fowler's return brings back the Cowboys' fearsome defensive end corps en masse. The former No. 3 overall pick worked exclusively as a backup last season but played in all 17 games and offered somewhat of a bounce-back year. The ex-Dan Quinn Falcons hire racked up six sacks and two forced fumbles. Sam Williams' second off-field incident since arriving in Dallas points to Fowler being needed as a second-stringer. The 2022 second-round pick may well face a suspension under the personal conduct policy.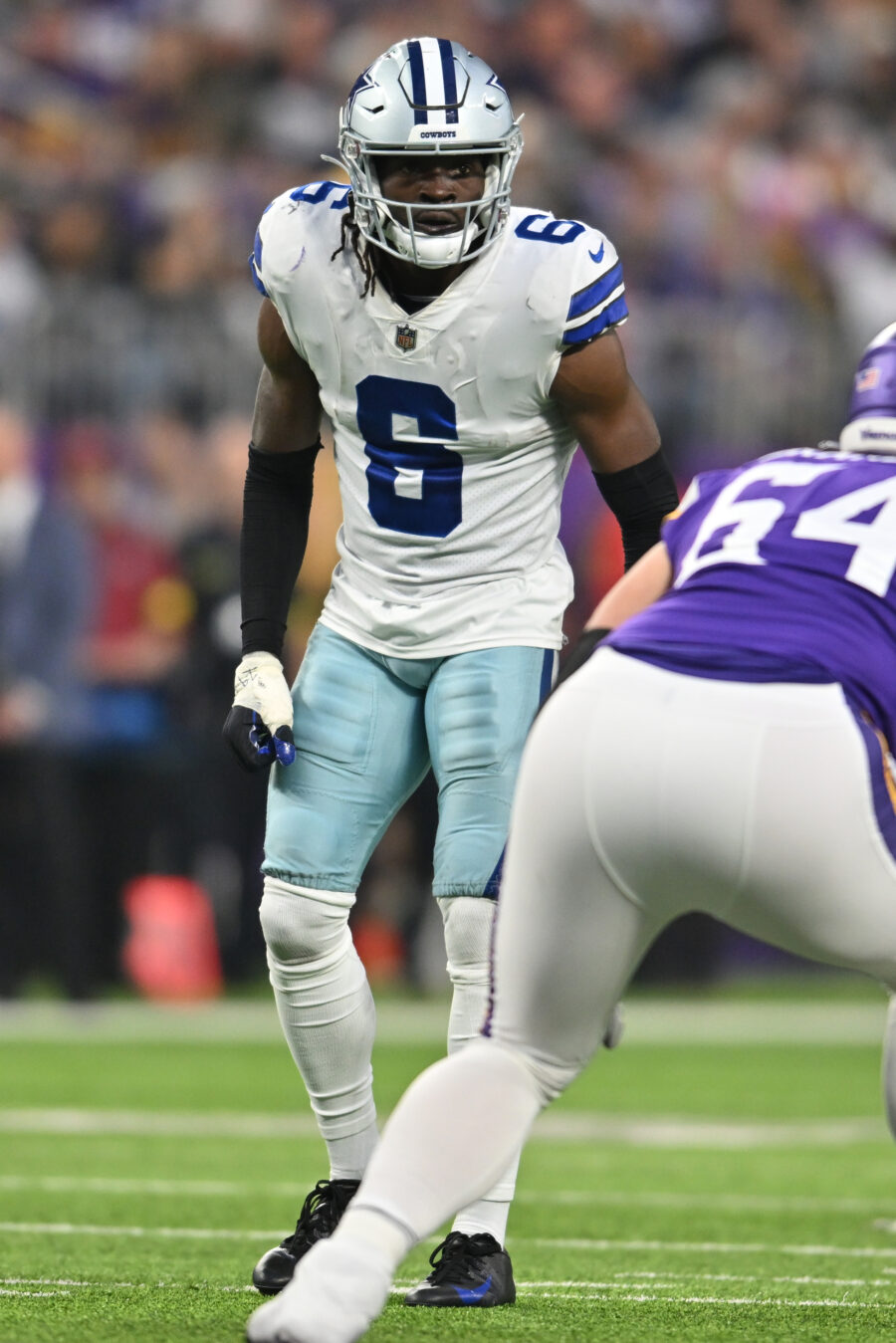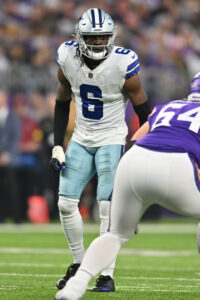 The Cowboys have not needed to spend much in terms of draft capital or free agency dollars to staff their safety position, though this group now has two $7MM-per-year players. Dallas used a sixth-round pick to acquire Wilson in 2019 and added both Hooker and Kearse on low-cost fliers. Wilson's latest contract required the most guaranteed money among the safety trio. The hybrid player is coming off a 101-tackle, five-sack season. Wilson's box usage frees up the Cowboys to deploy three-safety looks frequently, and PFF graded all three as top-30 performers at the position last season.
Dallas took advantage of the non-Jessie Bates safety market not producing an eight-figure-per-year contract this offseason. Hooker and Wilson's deals were in step with the market that formed below Bates this year, but neither salary ranks in the top 20 at the position. With each member of the triumvirate still in his 20s, the Cowboys' safety position is in its best shape in many years.
Lance's arrival complicates matters for Rush, but Prescott's longtime caddy remains in place as the team's backup entering his seventh NFL season. Rush, 29, kept the car on the road during Prescott's absence last season, going 4-1 as a starter. While Rush averaged just 6.5 yards per attempt and completed only 58% of his passes, he quarterbacked the Cowboys to wins over the playoff-bound Bengals and Giants, leading the team on a game-winning drive to beat the defending AFC champions.
Notable losses:.
Through a long-term lens, the Cowboys overinvested in Elliott. Choosing him over Jalen Ramsey at fourth overall in 2016, Dallas then gave Elliott a six-year, $90MM deal — a contract the market deemed antiquated this offseason. Tony Pollard outperformed Elliott last season, but it should not be dismissed the value Zeke brought earlier in his career. While admittedly enjoying elite offensive line amenities, Elliott is among the few players to rack up two rushing titles. He did not hit 60 yards per game in 2021 or '22, and his recent form helped demonstrate the issues running backs face when they aim to explain their value. The Cowboys did not offer Elliott a pay-cut number.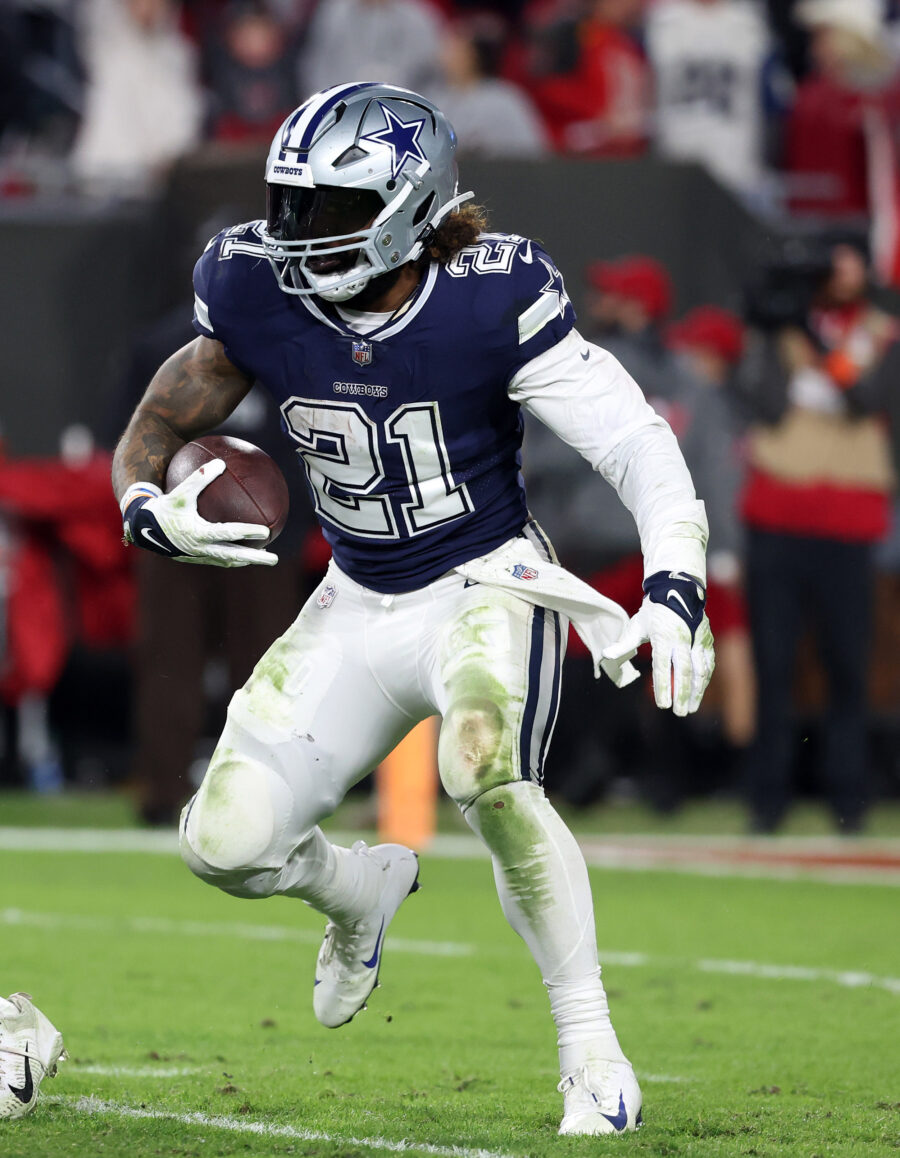 Elliott's 2,186 career touches lead all active backs by over 300. The Cowboys saved $10.1MM with the post-June 1 cut, though they will still be tagged with $6MM in dead money from the now-Patriot's release. Persistent rumors about an Elliott return did not lead to a third agreement between the parties, and fourth-year UDFA Rico Dowdle (seven career carries — none since 2020) is positioned as Pollard's backup. Ronald Jones may factor in once his two-game suspension ends, however.
McGovern follows Connor Williams as Cowboys left guards to leave after their rookie contracts expired. Dallas' Martin commitment has limited spending at the other guard spot. Unlike Williams, McGovern only worked as a primary starter for one season. PFF barely ranked him inside the top 60 at the position last season. McGovern's exit has also opened the door to a high-ceiling setup for the team up front.
In the spring, Jerry Jones said Tyron Smith would likely stay at right tackle to keep the team's long-term left tackle hopeful — Tyler Smith — at the latter post. The Cowboys are instead rolling with a "best five" configuration.
As he did late last season, Tyler Smith has kicked inside to left guard. Tyron Smith is back at the blindside post at which he earned All-Decade acclaim, and Terence Steele is back at right tackle after a December ACL tear. The Cowboys had expressed concern about Tyler Smith yo-yoing ahead of a likely long-term stay at left tackle, but the urge to put their top five blockers up front has returned the 2022 first-round pick to left guard. Tyron's injury history opens the door to the younger Smith moving back outside, but for now, McGovern's exit creates a formidable quintet.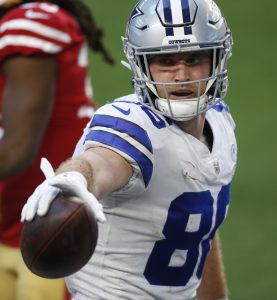 The Cowboys made an offer to Schultz before last year's franchise tag extension deadline; he declined. Contract length, a frequent sticking point in Dallas, helped lead to Schultz passing last July. A winter report indicated the Cowboys may have huddled up with Schultz this offseason, with SI.com's Albert Breer floating out a three-year, $36MM offer. This, however, came after a report that pointed to Schultz leaving in free agency. It would be hard to believe Schultz would turn down that 3/36 proposal, given what he eventually received — a one-year, $6.25MM Texans lifeboat — on what became a cold free agent TE market.
Schultz, 27, served as a key Prescott auxiliary target, helping a 2022 Cowboys team thin on receiver supporting-casters. Schultz bailed the Cowboys out after their initial Jason Witten successor option, Blake Jarwin, suffered career-altering injuries. Over the past three seasons, the former fourth-round pick totaled 2,000 yards (seventh among TEs in the 2020s) and 17 touchdowns (fifth). He will not be easy to replace.
Draft: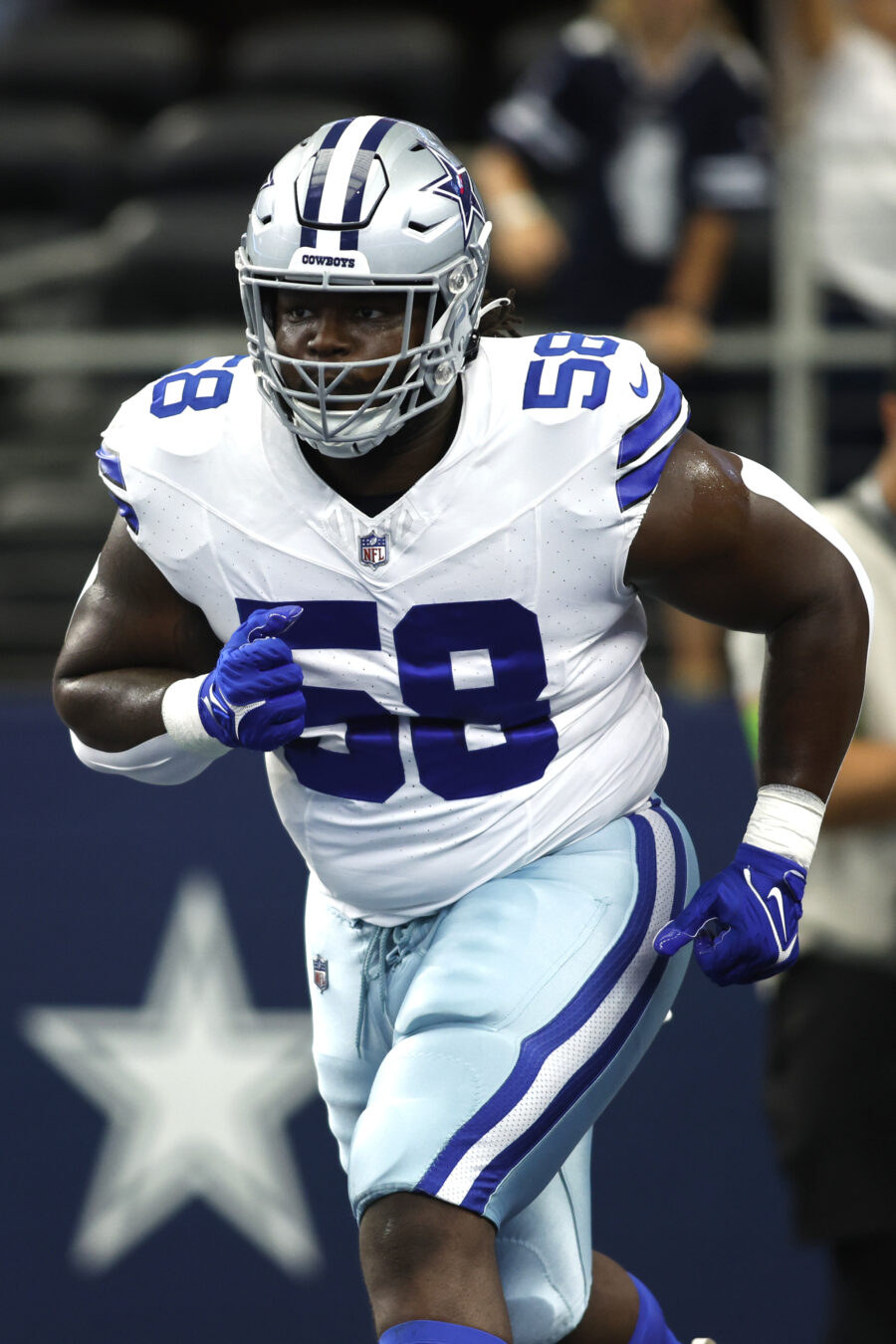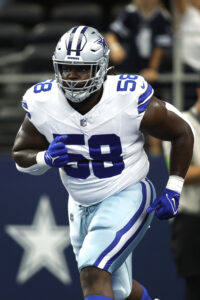 Connected to Syracuse offensive lineman Matthew Bergeron in Round 1, the Cowboys instead opted to strengthen their interior defensive line. Smith did not produce much statistically with the Wolverines, totaling just 2.5 sacks and six tackles for loss in three seasons. NFL.com's pre-draft assessment questioned Smith's viability as a behind-the-line disruptor, and the Cowboys are likely to use him as a rotational player — behind Hankins and Osa Odighizuwa — to start the season. Smith will be expected to beef up Dallas' run defense, which ranked 22nd last season — a year in which the team gave up 150-plus yards on six occasions.
The team's post-Schultz tight end need surfaced as the likelier Round 1 path. The Bills believed this would be the Cowboys' route; they traded up with the Jaguars to ensure they moved one spot ahead of Dallas for Dalton Kincaid. Pre-draft ties to Notre Dame tight end Michael Mayer also emerged. But the team went with Smith-Schoonmaker to start the draft.
Tight end depth represented one of the 2023 draft class' hallmarks, and Round 2 became the sweet spot, seeing five go off the board. Schoonmaker was No. 4. The soon-to-be 25-year-old rookie did not flash statistically at Michigan, totaling a career-high 418 receiving yards in 2023. But should be expected to start at some point in Dallas. Jake Ferguson is on track to begin the season ahead of him on the depth chart. Overshown suffered a torn ACL and is out for the season.
Other: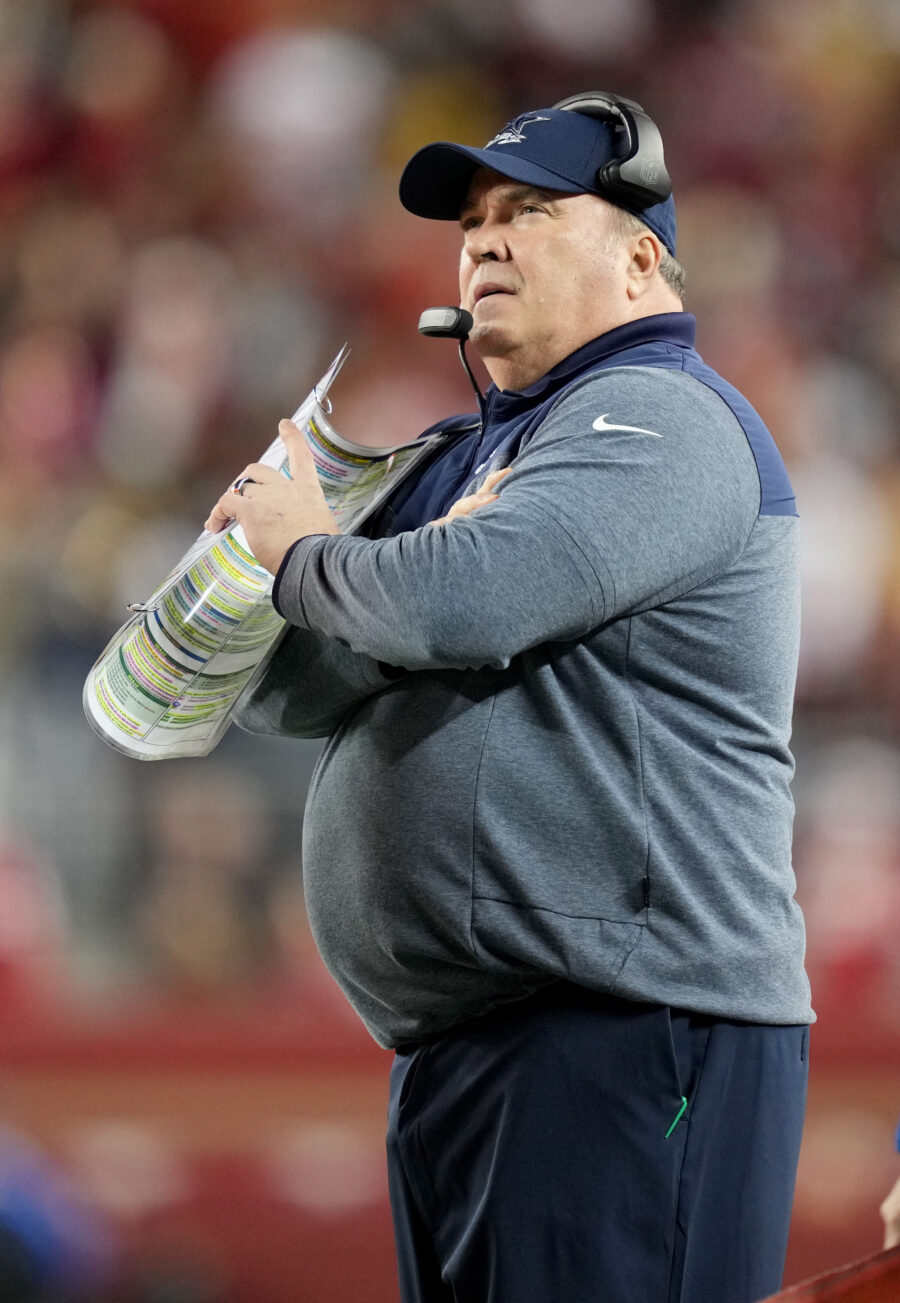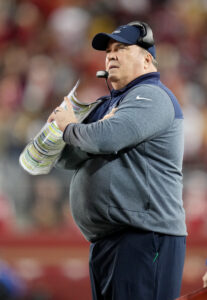 More of a creative differences-based firing than an indicator of Moore's stock, the former Cowboys QB was dismissed after the team finished first and fourth in scoring offense over the past two seasons. Managing the latter ranking despite Prescott missing nearly a third of the season, Moore took HC interviews in each of the past two offseasons. The Chargers scooped up the young play-caller within 24 hours of his Cowboys exit. This will bring risk for McCarthy, who will call plays for the first time since his Packers tenure.
McCarthy's offseason comments about wanting to win games and not necessarily boast the top offense offered invited questions about the plan of attack, but with Elliott gone and Cooks in the mix, the team's personnel does not support an aggressive run-game lean. McCarthy, who lobbied to ownership to call plays again, has more skin in the game now and no longer has an Aaron Rodgers-level quarterback to buoy him as a play-caller. Regardless of how Dallas got here, the offense is expected to look quite different in 2023.
This marks Schottenheimer's first OC gig since the Seahawks fired him after the 2020 season. The second-generation coach has 11 seasons' worth of OC experience, coming with the Jets, Rams and Hawks. Quinn, 52, has rebuilt his stock after the Falcons' gradual descent. The Cowboys' defense rocketed back toward the top of the league in 2021 and finished fifth in points allowed last season. Quinn has now jumped off the HC carousel in consecutive offseasons. The veteran DC was close to landing the Broncos' job that went to Nathaniel Hackett in 2022, and with this Cowboys defense looking like Quinn's most talented since the 2014 Seahawks' group, the third-year Dallas assistant should field more interview requests in 2024.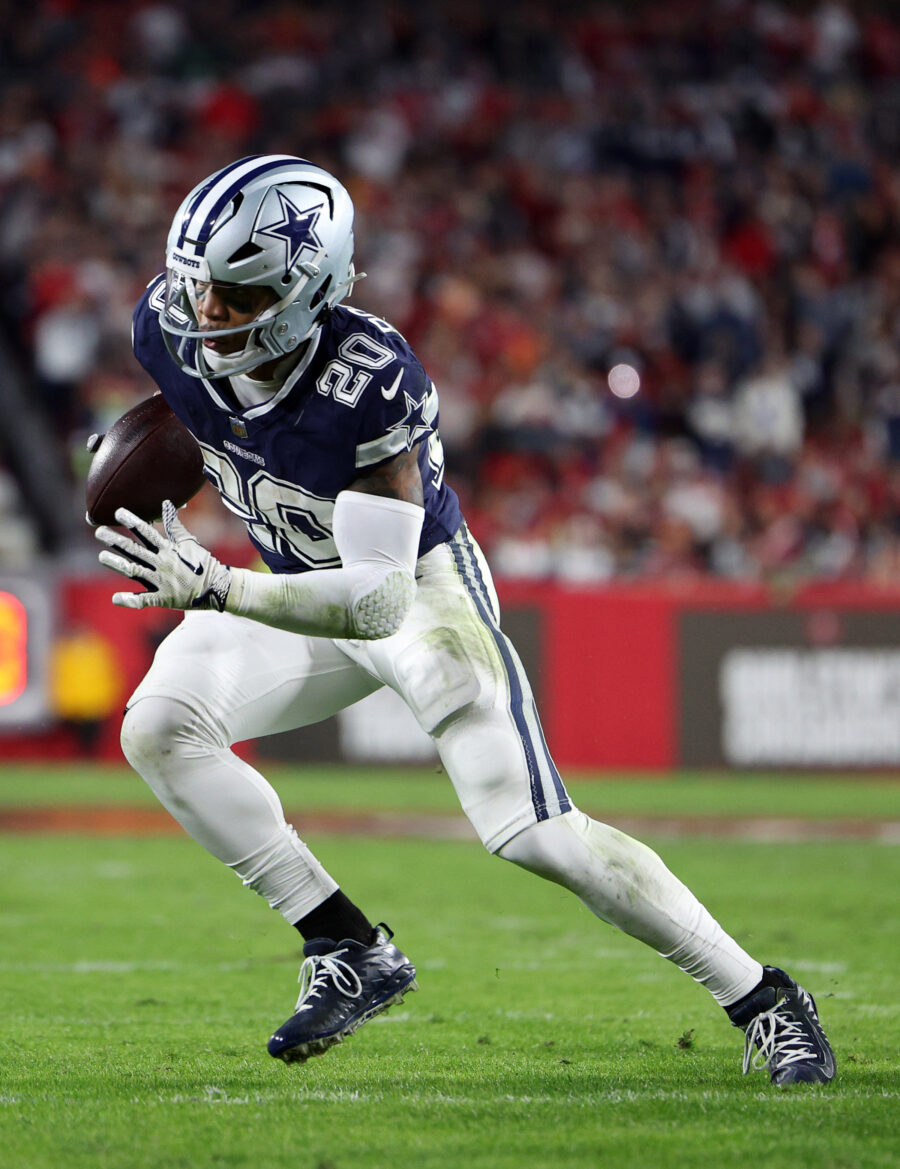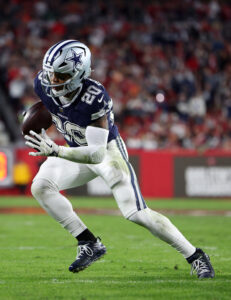 Dallas has used the franchise tag in each of the past six years. DeMarcus Lawrence (2018, 2019) and Prescott (2020, '21) signed extensions; Schultz (2022) did not. Pollard, 26, soared onto the tag radar after a Pro Bowl season. One of the league's top pass-catching backs for years, the former fourth-rounder's 9.5 yards per catch last season led all RBs. As Elliott soaked up touches throughout Pollard's rookie contract, the latter (631 career touches) should have more prime years remaining compared to fellow tag recipients Saquon Barkley and Josh Jacobs.
Yet, the Giants and Raiders, respectively, moved closer to extensions with their starters. It does not sound like the Cowboys and Pollard were too close on terms, though Jones said the team did make an offer. Back from a broken leg and high ankle sprain, Pollard remains central to the Cowboys' 2023 attack.
This still could be it for Pollard in Dallas. Steele's contract is up after 2023. And Lamb looms as an extension target. Micah Parsons, who will be a surefire candidate to break Aaron Donald's (or Nick Bosa's) defender AAV record, becomes extension-eligible next year as well. With Prescott in strong position to exert leverage for another mega-extension, this roster construction may not be conducive to a higher-end RB contract. If Pollard is allowed to test free agency in 2024, he will join a loaded RB class in hitting the market at a historically uncertain time for the position.
Top 10 cap charges for 2023:
The Cowboys have assembled a strong starting lineup that should be capable of vying with the Eagles for a division championship and potentially a conference crown. Philly's nucleus, of course, has proven far more and has a quarterback coming off an MVP-caliber season. No one has repeated as NFC East champs since the Eagles' Andy Reid-era streak ended in 2004. In an NFC light on known contenders, the East's arms race will be a marquee attraction.
Prescott's contractual leverage aside, this is a crucial year for he and McCarthy. This might be Prescott's best team since his rookie season and McCarthy's best since the Packers fell just short of Super Bowl XLIX nine years ago. Can this scrutinized duo lead the way in snapping the oft-discussed 27-season NFC championship game drought? We will certainly hear plenty about this journey.
Follow @PFRumors