NOVEMBER 20: Shanahan confirmed on Monday that Hufanga did indeed tear his ACL. His third season with the team – one in which he appeared to be on his way to a second straight Pro Bowl nod – is over as a result. San Francisco's secondary will be significantly shorthanded for the rest of the campaign.
NOVEMBER 19: It's safe to say the 49ers have rebounded strongly from their three-game losing streak with two straight wins as they've continued to get healthy. That march towards perfect health will take a step back, though, as it looks like San Francisco will be without starting safety Talanoa Hufanga for the remainder of season, according to Adam Schefter of ESPN. Head coach Kyle Shanahan told reporters that Hufanga "most likely" suffered an ACL injury, per Jake Hutchinson of KNBR.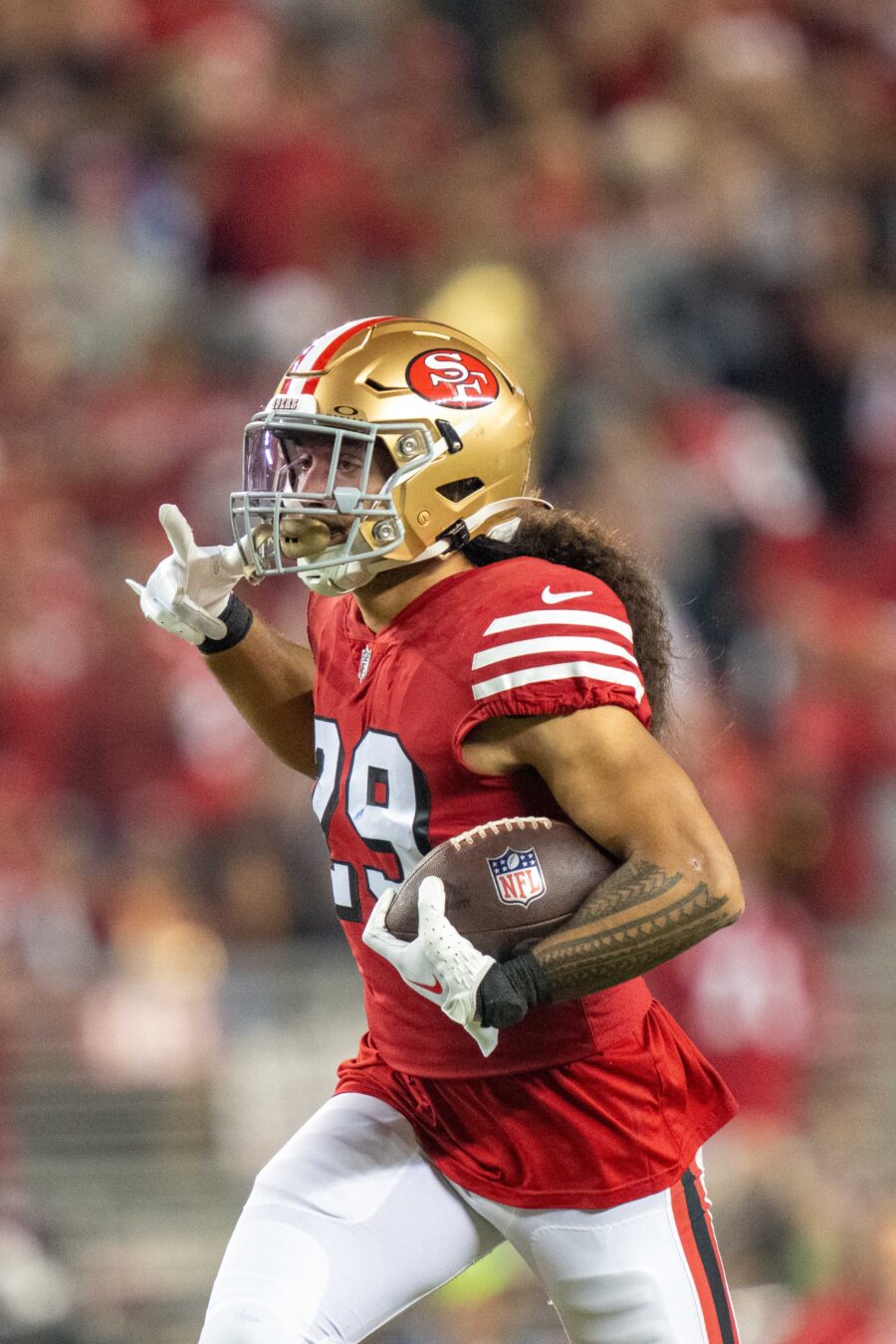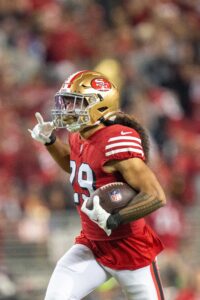 Hufanga has quietly become one of the league's top safeties. After a quiet start to his rookie year as a fifth-round pick, Hufanga found playing time filling in for an injured Jaquiski Tartt in the middle of the season. After that, the 49ers staff got creative in trying to fit Hufanga into more packages for the rest of the year. When Tartt's contract expired at the end of the season, San Francisco decided to invest a bit more in the youthful option out of USC.
Hufanga became a starter in his sophomore season and exploded onto the scene. During a season in which he demonstrated his physicality with nearly 100 tackles, two sacks, five tackles for loss, three quarterback hits, and two forced fumbles, Hufanga showed his true range as a safety with nine passes defensed and four interceptions, one of which he returned for a touchdown, as well. He was rewarded for his efforts with a Pro Bowl and First-Team All-Pro selection.
So far this year, Hufanga has continued his stellar play. Before falling to injury today, he was well on track to match or exceed his tackle-total from last year and could've surpassed last year's four-interception performance with three already and seven games to go. Pro Football Focus (subscription required) even noted an improvement in Hufanga's game this season, rating him as the league's 13th best safety after ranking him at 23 last year.
With Hufanga out today, the 49ers relied on a two-man front to replace him in Ji'Ayir Brown and George Odum. Odum had gotten more run than Brown so far this season, but Brown put up such a stellar performance in the team's win over the Buccaneers today that a bigger role could be in the works for the third-year rookie out of Penn State. Given his most playing time of the year, Brown was all over the field with four tackles, three passes defensed, and his first career interception. If Brown continues to play like that, the 49ers should feel pretty good lining him up next to Tashaun Gipson as a starter. If not, a rotation with Odum, a veteran with some starting experience, could ensue.
This isn't Hufanga's first time suffering a season-ending injury as a broken collarbone ended his freshman year with the Trojans. An ACL tear is a different monster, though. Hopefully, the young All-Pro will prove his resilience with a relatively quick recovery from what seems to be a season-ending injury.
Follow @PFRumors