The 49ers made one of the largest additions at the 2023 trade deadline by acquiring Chase Young from the Commanders. Given his status as a pending free agent, though, the possibility remains Young ends up being a half-year rental as the team turns to other players in need of a new deal in the offseason.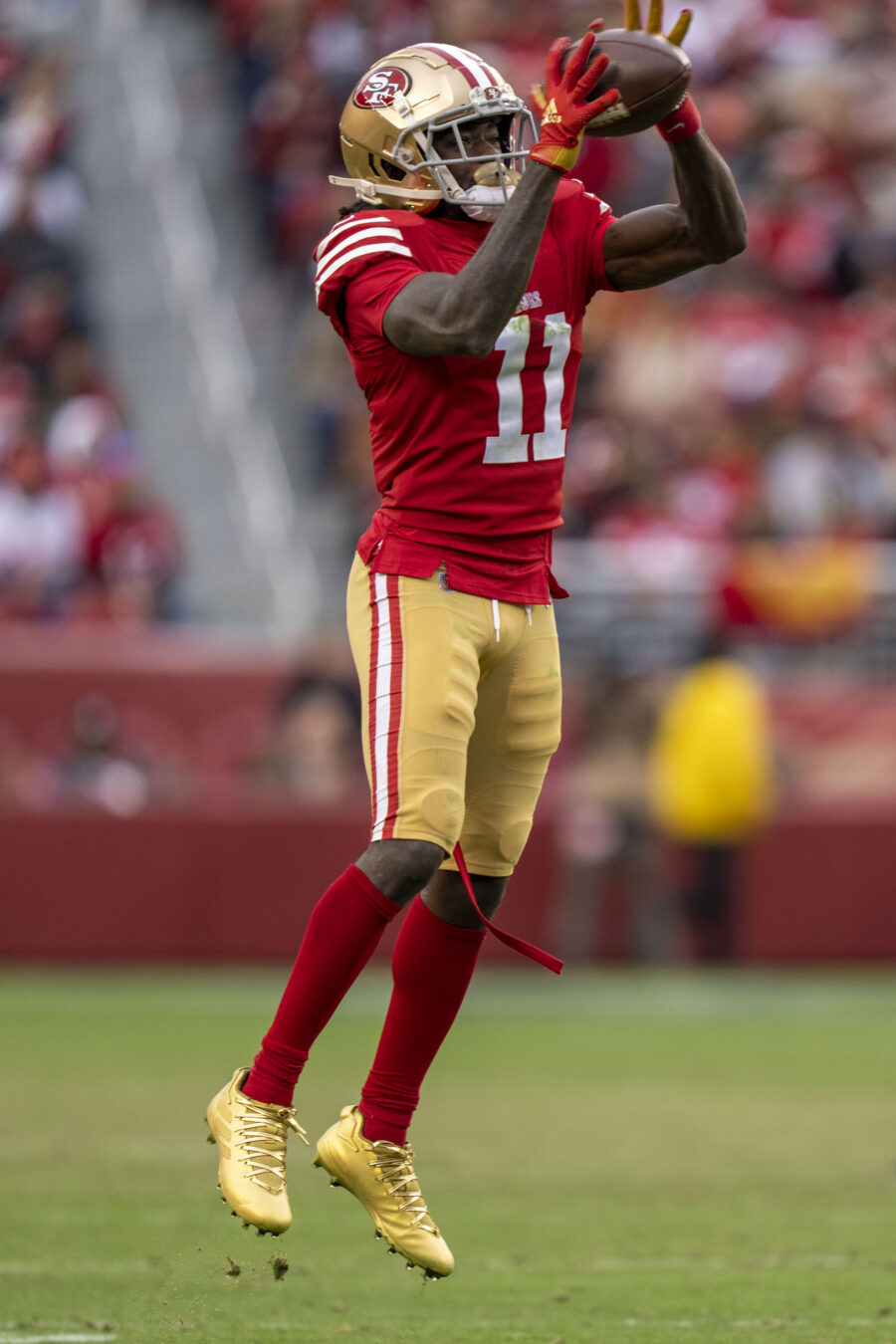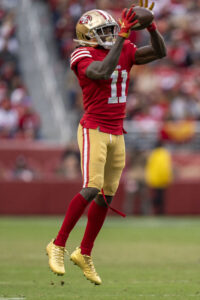 One of those is wideout Brandon Aiyuk. The 25-year-old is playing out the final year of his rookie pact in 2023, after the 49ers elected to exercise his fifth-year option. That decision tied him to a cap number of $14.1MM this year, and demonstrated the organization's commitment to him in at least the short term. Reaching agreement on a multi-year pact will require a larger AAV figure, but such a move would represent a logical priority for the team.
Aiyuk has posted 831 yards and four touchdowns on 43 receptions this season. Those figures put him on track to surpass his career-best statline of 78-1,015-8 from 2022. The Arizona State alum comfortably leads the team in receiving, and he has developed into a key member of the 49ers' vaunted skill-position group. For that reason, Matt Barrows of The Athletic predicts Aiyuk will be seen as a higher priority than Young in the event only one is retained for 2024 and beyond (subscription required).
As Barrows notes, Aiyuk has progressed from head coach Kyle Shanahan's doghouse to a major contributor on one of the league's top offenses. The length of time which would be required to draft and develop an Aiyuk successor in 2024 or down the road could outweigh the risk of letting Young walk in free agency. The latter – brought in for a compensatory third-round pick – arrived in the Bay Area with high expectations given his status as a former Defensive Rookie of the Year and his health in 2023. Young posted five sacks in seven games in Washington, and he has added 1.5 in two 49ers contests.
Continuing that production will help his market with San Francisco or other interested teams. The former No. 2 pick is comfortable waiting until the offseason to discuss a new contract, something which would be quite challenging to afford for the 49ers. Young's former Ohio State teammate, Nick Bosa, is attached to the most lucrative contract ever given to a defensive player ($34MM AAV), making it difficult to justify another lucrative investment along the edge. By contrast, the team's top WR commitment is to Deebo Samuel, whose $71.5MM deal runs through 2025 (though no guaranteed salary exists on the final year of that pact).
The 49ers will have a number of key financial decisions to make this offseason, with Aiyuk and Young comprising only two members of their free agent class. For now, at least, the former could be considered the likelier of the two to find himself in the Bay Area next season.
Follow @PFRumors