NOVEMBER 20: Jack is headed to Pittsburgh today to undergo a physical. If all goes well on that front, he will indeed sign with the Steelers, Rapoport tweets. The Steelers have since confirmed Jack is back.
This will initially be a P-squad agreement, which has become standard practice around the league in many cases with veterans. Gameday elevations and/or a deal bringing him onto the active roster should soon follow as he looks to carve out a role in the Steelers' banged-up LB room.
NOVEMBER 17: Veteran inside linebacker Myles Jack has reportedly unretired and, accompanying that transaction, the Eagles waived him yesterday, forfeiting their hold on his rights. Now, after having cleared the waiver process unclaimed, it appears a reunion may be in the mix as the Steelers reportedly have interest in adding Jack to their practice squad, per Ian Rapoport of NFL Network.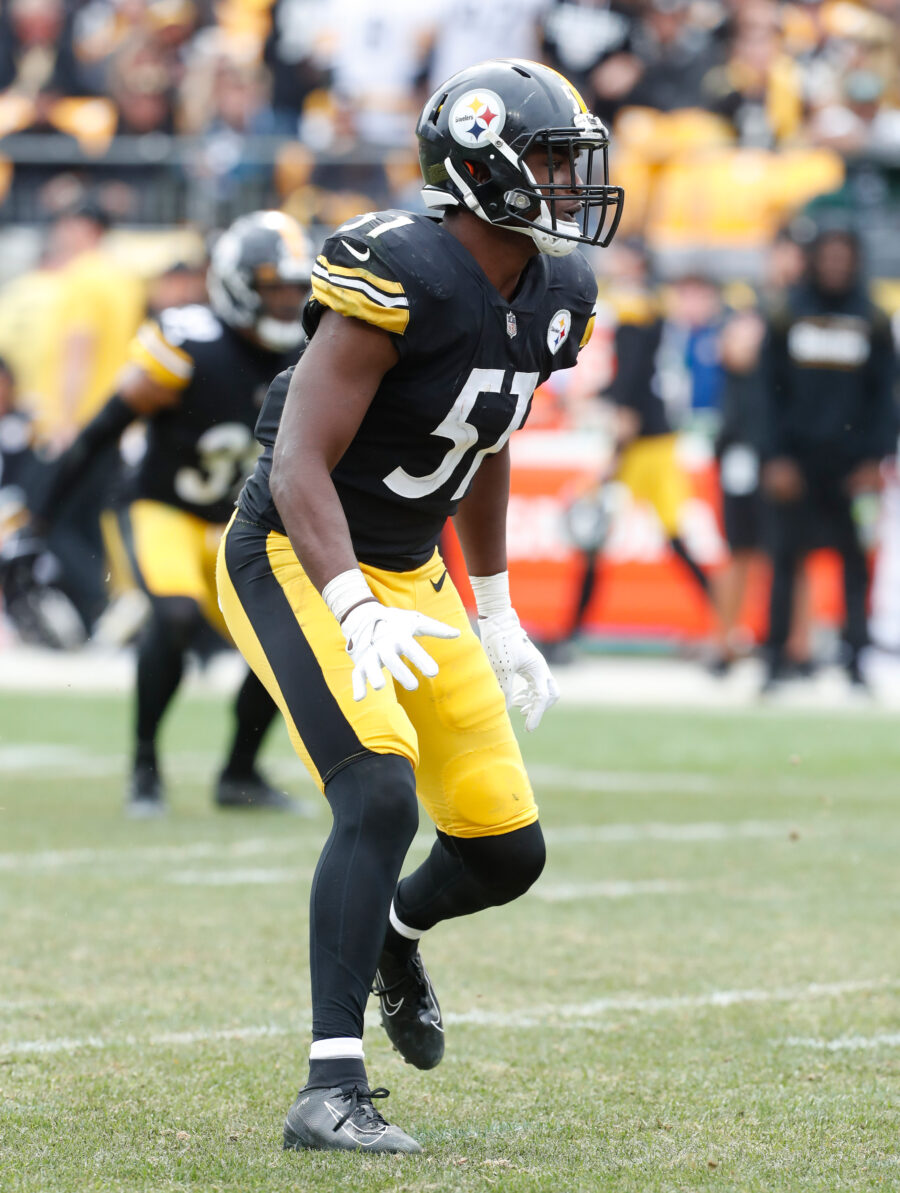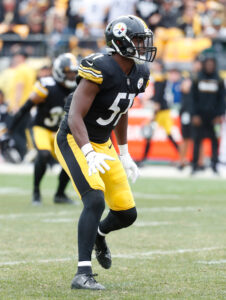 Jack signed with the Eagles just before the preseason this year after his lone season with a team other than Jacksonville. The former second-round pick in Duval put together a solid career over his time with the Jaguars. Despite falling out of the first round due to injury concerns, Jack made 82 starts while appearing in 88 of a possible 97 games over his six years in Jacksonville. While never claiming any Pro Bowl berths or All-Pro selections, Jack has put forth a respectable effort as a starter over the years. He did more of the same last year with the Steelers, logging his fourth career 100-tackle season at only 27 years old.
When Jack came to Philadelphia, it seemed as though he and fellow addition Zach Cunningham would both have an opportunity to earn significant snaps alongside Nakobe Dean. It was reported, though, that Cunningham seemed to impress more, moving ahead of Jack on the depth chart during their first couple weeks. Cunningham has established himself as a presence on the Eagles' defense as a starter this year, taking advantage of that opportunity. Whether a result of the lost positioning or not, Jack retired only two weeks after signing with Philadelphia.
Now, if Rapoport's sources prove reliable, Jack could find himself rejoining the last team for which he started. After Kwon Alexander's placement on injured reserve earlier this week, the Steelers now have three inside linebackers on IR, as Alexander joins Cole Holcomb and Chapelle Russell. That leaves two at the position on the active roster (Mark Robinson and Elandon Roberts) and one on the practice squad (Tariq Carpenter). Despite the beleaguered nature of the position, head coach Mike Tomlin recently claimed the team was not looking "outside the organization" for solutions to fill the holes, per ESPN's Brooke Pryor. Mark Kaboly of The Athletic suggested recently that Pittsburgh is expecting practice squad veteran Mykal Walker to get some playing time, despite his experience being more on the outside.
Adding Jack would maybe not count as an "outside the organization" option as he not only gives the team a veteran with starting experience at the position, but it also gives them a player with recent knowledge of their system. We noted when Alexander went down that Pittsburgh would likely be combing the free agent market for potential additions, and the Steelers would be hard-pressed to find a better fit than Jack, assuming he's stayed in football shape during his short retirement. In their search, though, the team did host elite veteran special teamer Tanner Vallejo, according to Aaron Wilson of KPRC 2.
If they do decide to bring Jack in, it sounds like it will be on a practice squad deal. This means Jack will need to be elevated for gamedays or eventually signed to the active roster in order to contribute. It's a situation to keep an eye on in the days to come.
Follow @PFRumors