The 49ers were aggressive in pursuing an upgrade ahead of the trade deadline, and that effort resulted in the acquisition of Chase Young. The now-former Commanders edge rusher has increased expectations for an already talented San Francisco defensive front, but he was not added at the original asking price.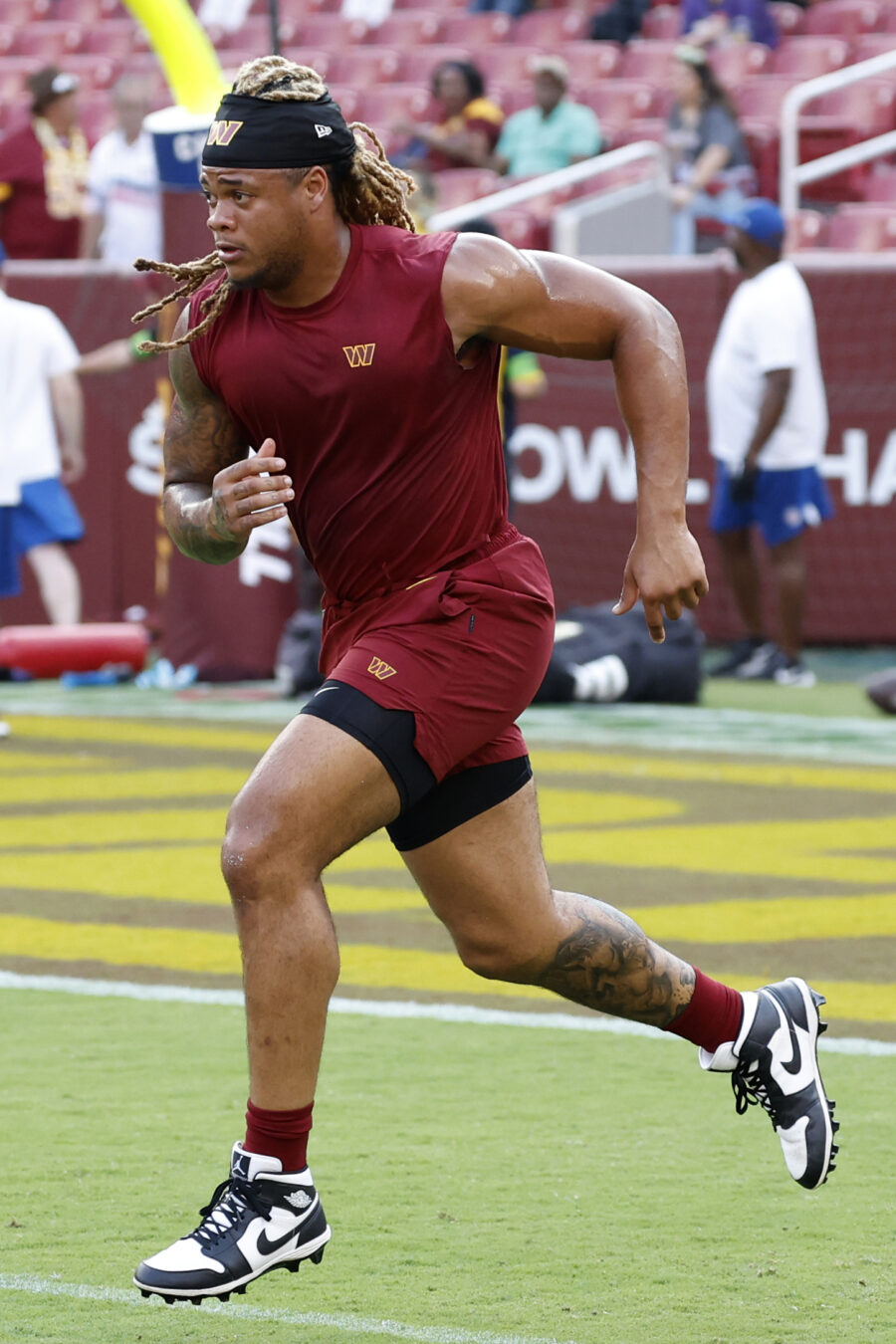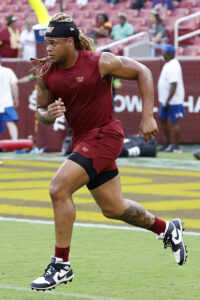 [RELATED: Commanders Owner Josh Harris Drove Trade Strategy]
Washington lowered the ask for Young before the 49ers deal was finalized, ESPN's Adam Schefter reports. The Commanders received a compensatory 2024 third-round pick for the former No. 2 selection. Schefter notes Washington initially wanted a package of a second- and fifth-round pick for Young, whose value was hindered by his injury history. While fellow edge rusher Montez Sweat yielded a Day 2 selection from the Bears, Young was moved at a comparative discount.
Throughout the lead-in to the deadline, it was clear the Commanders were willing to move at least one of their former first-rounders. Both Young and Sweat were set to see their rookie deals expire this offseason, though the latter has already worked out a lucrative pact in Chicago. Young, on the other hand, has expressed a willingness to wait until the spring to negotiate a new deal. His play in the Bay Area to close out the campaign will dictate his value with the 49ers or on the open market.
The 2020 Defensive Rookie of the Year missed considerable time in each of the following two seasons, leading to the Commanders' decision to decline his fifth-year option. Young managed to play seven games in Washington this season, though, and he made his 49ers debut in Week 10. The 24-year-old posted five sacks during his final weeks in the nation's capital, increasing expectations for his reunion with former Ohio State teammate Nick Bosa.
With the latter having signed a record-breaking extension on the eve of the 2023 season, it will be interesting to see how willing and able the 49ers are to retain Young on a new deal. His performance in San Francisco will certainly affect his market value considerably, but it is noteworthy that, despite interest shown from multiple other teams, the Commanders were prepared to come a long way off their initial asking price to move on from Young.
Follow @PFRumors