Zach Wilson started the Jets' Week 11 loss to the Bills, but he did not finish it. In the wake of another poor outing by the former No. 2 pick, head coach Robert Saleh took a different stance than the one he has in previous weeks regarding the situation under center.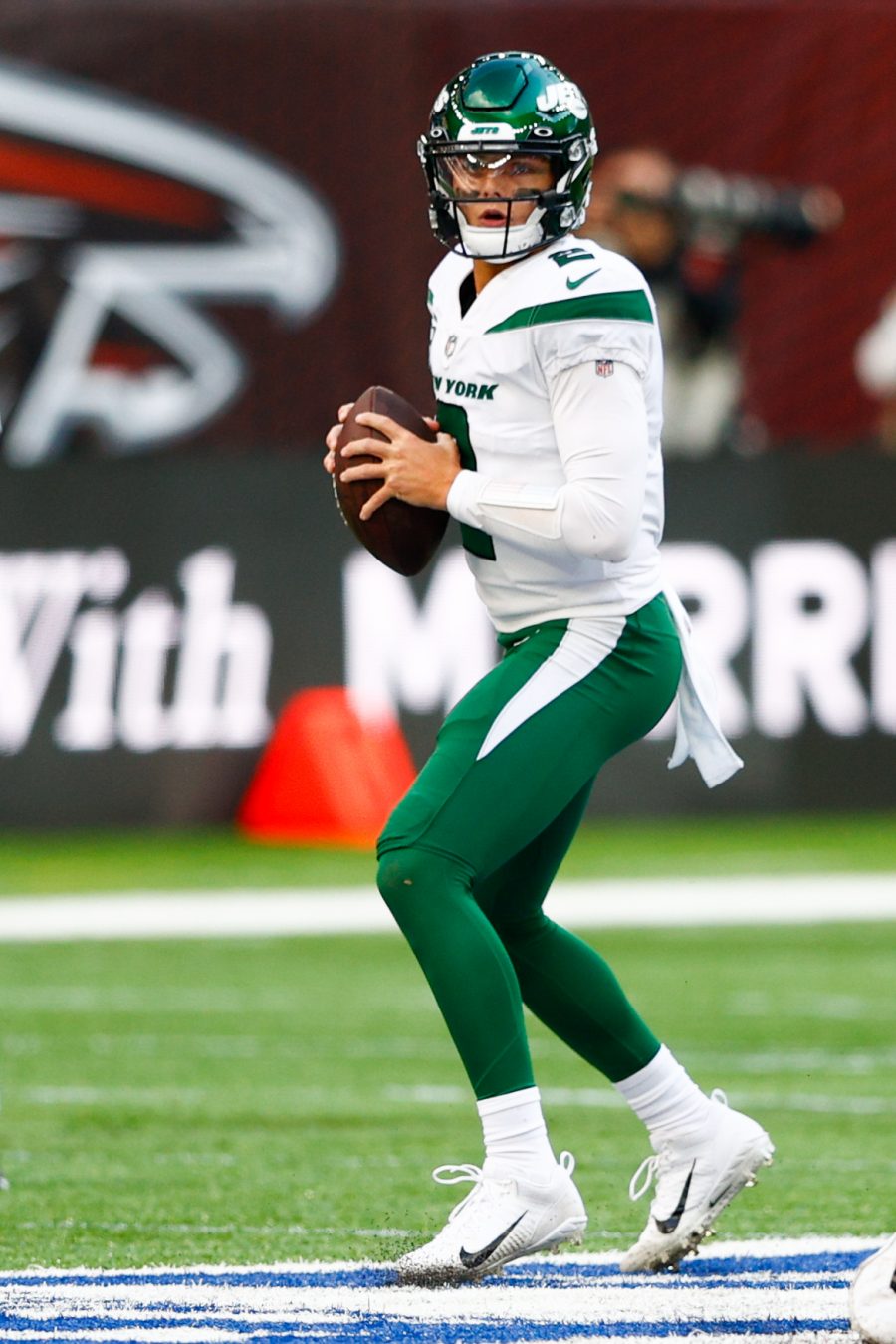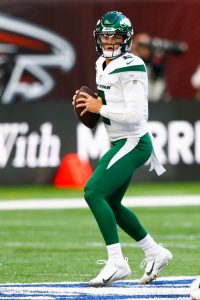 Whereas Saleh has publicly endorsed Wilson on a number of occasions this year amidst questions about his status atop the depth chart, he declined to name a starter in the aftermath of Sunday's loss. New York is set to play Miami on Black Friday, so a decision needs to be made quickly with respect to who will be under center. Veteran Tim Boyle entered the game late in the third quarter, though the change did not spark an offensive improvement.
"Like I told Zach on the sideline, it's not just him," Saleh said, via ESPN's Rich Cimini. "It's easy to point the finger at the quarterback, but it's pretty easy to see. You've got missed protections, you've got dropped balls, you've got missed routes. Now, obviously, he has to get better. There are things he could've done a lot better, but it's everyone right now."
As recently as last week, Saleh confirmed the Jets had a consensus regarding where the organization stood with Wilson. The 24-year-old completed seven of 15 pass attempts for one touchdown and one interception against Buffalo, however, adding to a season of performances which have shown a distinct lack of development. The Jets elected not to add Carson Wentz as a mid-season free agent, leaving either Boyle or Trevor Siemian – who finds himself on the practice squad – as New York's options to supplant Wilson as the starter.
Of course, the Jets' QB situation has involved such uncertainty due to Aaron Rodgers' Week 1 Achilles tear. The four-time MVP has continued to progress in his rehab, and recent indications point to Dec. 24 as his targeted return date. Ian Rapoport of NFL Network corroborates that, while adding the obvious caveat that a Rodgers return would only be feasible if the Jets were still in postseason contention late in the year (video link).
Sitting at 4-6, New York could still make a run at a wild-card spot, but the depth of talented teams in the AFC stands to make the path to the playoffs a difficult one in the absence of better play on offense in particular. It will be interesting to see if Saleh's post-game comments are reflected in a QB change ahead of Week 12's matchup with the Dolphins.
Follow @PFRumors