NOVEMBER 26: Jones will start for the Patriots against the Giants today, as Callahan was first to report. Per Reiss, Jones and Zappe enjoyed a roughly equal split of practice reps, with Jones usually getting the first look. Callahan says that Jones outperformed his backup (though it was close), and Reiss adds that Jones' ability to process the blitzing schemes of Giants DC Wink Martindale also gave him an advantage.
Reiss also notes that Belichick kept his decision from the team, perhaps deciding that the unknown would allow the quarterbacks to remain focused on winning the starting job. Indeed, the head coach said several times throughout the week that he told "everybody to be ready to go," per Mike Garafolo of the NFL Network (via Kevin Patra of NFL.com).
However, Belichick's adominition that all of his players be ready was apparently not just a motivational tactic. According to Garafolo, Zappe will likely see some action in the New York game, and there may even be something of a QB rotation.
NOVEMBER 20: When speaking publicly on the matter, offensive coordinator Bill O'Brien confirmed the Patriots' upcoming practices will determine the starter (h/t ESPN's Mike Reiss). While head coach Bill Belichick will have the final say on the matter, it will be interesting to see how reps are divided in the coming days as Jones looks to retain his place atop the depth chart. O'Brien, for his part, gave Jones a vote of confidence with respect to bouncing back from his underwhelming performances so far this season.
NOVEMBER 19: Quarterback Mac Jones' grasp on the Patriots' starting job is tenuous at best. Well into a second straight year of regression, Jones was benched at a crucial moment last week and now sees his future very much in question. After a Week 11 bye, the team has reportedly not made a decision on whom will start under center against the Giants next week, but for now, Jones has continued taking starting reps at practice, according to Jeff Howe of The Athletic.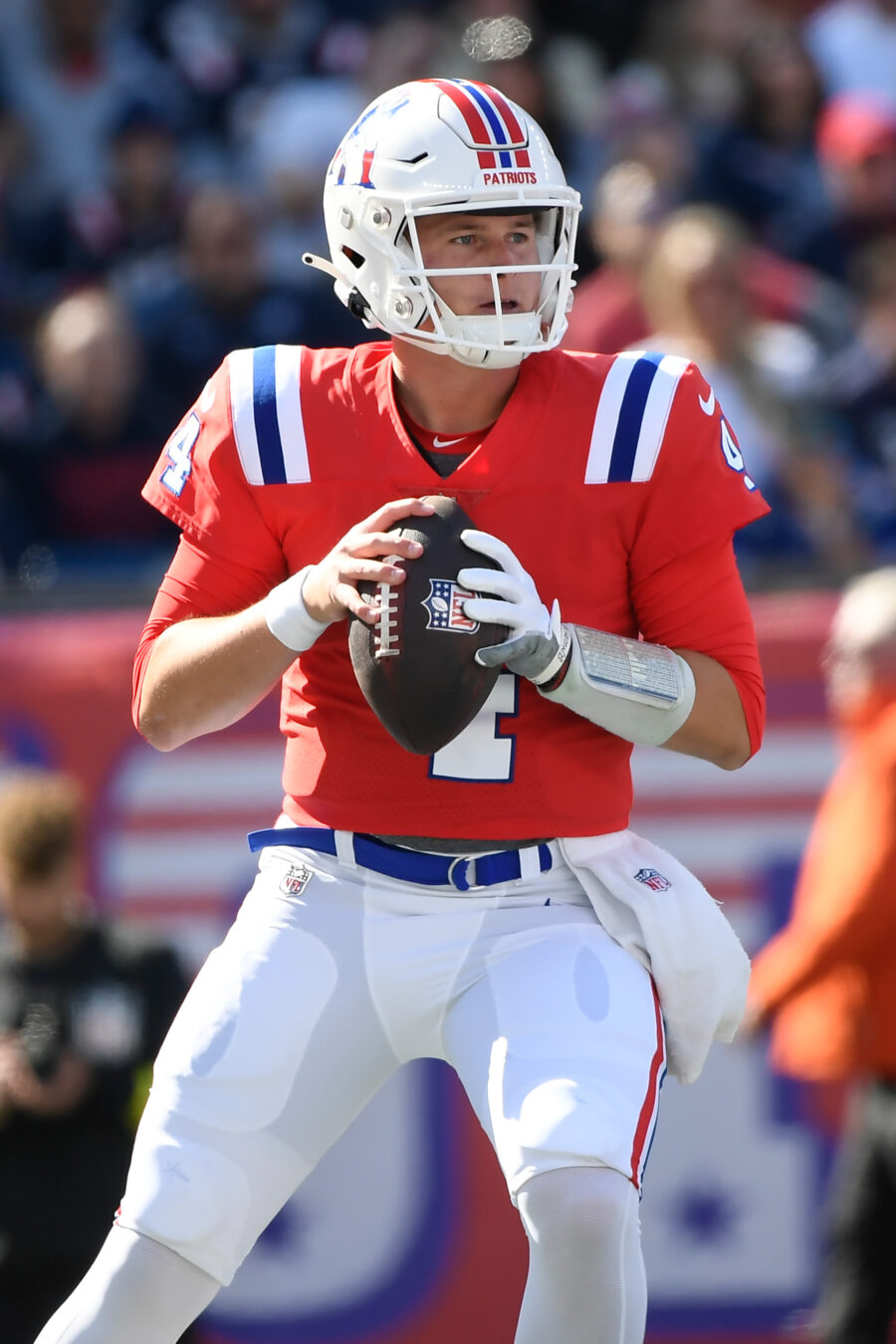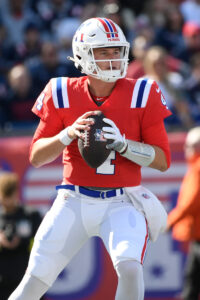 While faith in Jones' ability to lead the team was already waning, it's been reported that "at least 80 percent of the Patriots' locker room is out on Jones," per Andrew Callahan of the Boston Herald. The lack of faith in Jones is reportedly rampant on both sides of the ball with a belief that Jones' consistent mistakes tend to "negate the best efforts of his teammates."
Callahan notes that, in addition to ranking second in the league for interceptions and leading the league with three pick sixes, Pro Football Focus has Jones leading the league in turnover-worthy plays. He is also on track to post "career worsts in passer rating, touchdown percentage, interception percentage, and yards per attempt."
It's not hard to decipher who would be taking Jones' starting job, should he lose it. When Jones was benched last week, it was second-year passer Bailey Zappe whom the Patriots asked to step up with the game on the line.
The Western Kentucky alum started two games in his rookie year after Jones and primary backup Brian Hoyer both sustained injuries. He won both starts, and in four games in which he saw serious action, Zappe completed 71 percent of his passes for 781 yards while tossing five touchdowns to three interceptions, adding a score on the ground, as well. Zappe's appearances this year haven't been nearly as impressive, but they've come in two garbage time situations and one attempt at a game-winning drive.
The decision seems to boil down to Jones vs. Zappe, according to ESPN's Mike Reiss, as third-string quarterback Will Grier is expected to stay just that. "When you're new and haven't been here in training camp and had the full background of OTAs and a chance to run our core plays, it's a lot to catch up on," head coach Bill Belichick said on the Patriots All-Access television show. "Will has done a good job of it. There's no issues with him. It's just there's only so many snaps out there."
With that being said, Jones and Zappe have got some work to do. Even in a season that seems to be circling the drain with injuries, the Giants refused to roll over this week in a divisional matchup in DC, handing a shocking defeat to the Commanders. A decision on whom Big Blue will face at quarterback next week has not yet been made. For now, it looks like Jones, but it doesn't sound like a situation that's set in stone.
Follow @PFRumors