Despite receiving calls on impending free agent Saquon Barkley, the Giants decided to hang on to their star running back through the trade deadline. That's because both the organization and the player are interested in a multiyear extension when they can resume talks in January, per Ryan Dunleavy of the New York Post.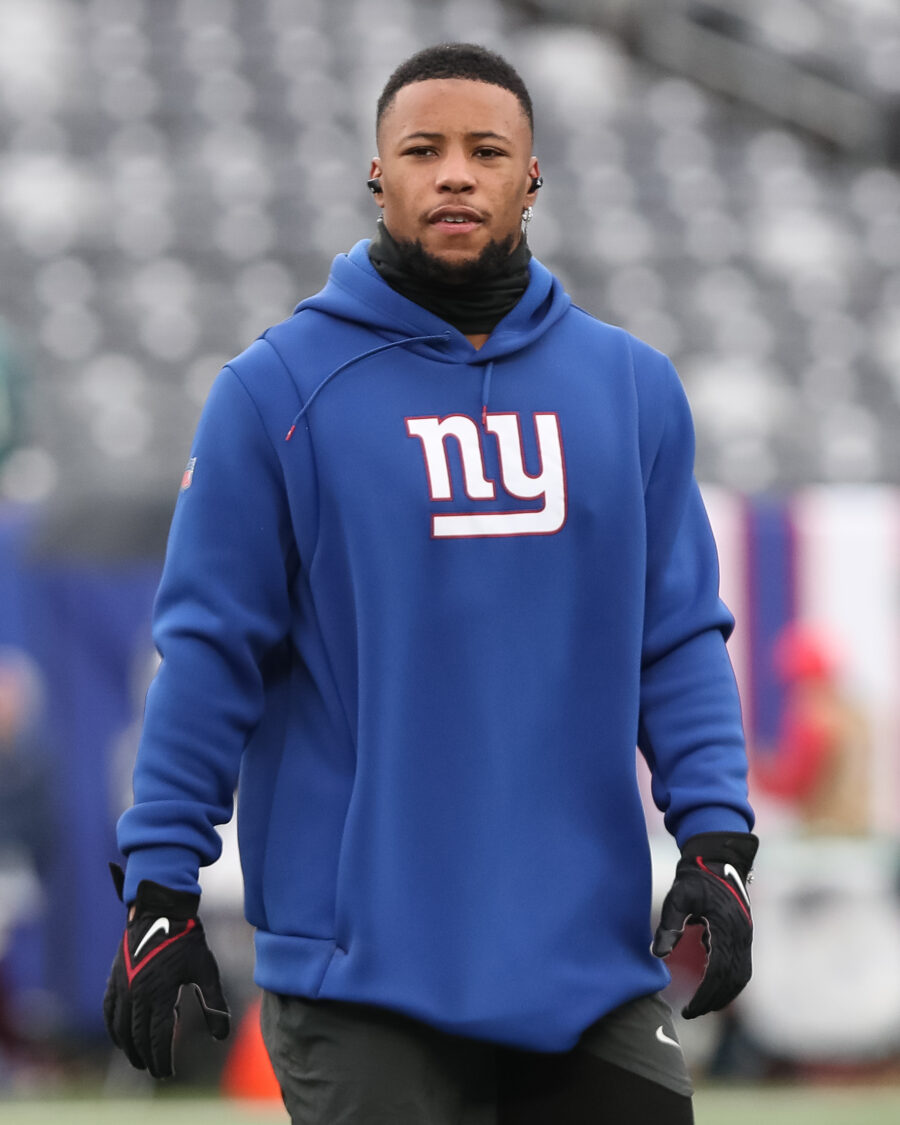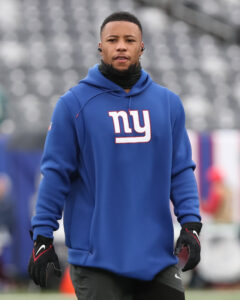 Barkley and the Giants first started extension talks last November but couldn't come to an agreement. After briefly shopping the RB, the front office decided to slap Barkley with the franchise tag, locking him in to a $10.1MM salary for the 2023 campaign. The two sides continued to negotiate up to the extension deadline for franchise-tagged players, but despite only being about $1MM to $2MM apart in both average annual salary and guarantees, a new deal wasn't signed.
Those failed negotiations kept open the possibility that the 2023 campaign could be Barkley's final season in New York. As Dunleavy notes, the developments through the first half of the season may only increase the RB's chances of leaving. Barkley's injury issues continued when he was forced to miss three games with a high ankle sprain. In the meantime, fellow star RB Jonathan Taylor inked a manageable three-year, $42MM deal (including $26.5MM guaranteed) with the Colts. This means the Giants' front office probably hasn't increased their valuation, requiring Barkley's side to blink.
Even if the Giants can't re-sign Barkley, the organization didn't want to send the wrong message to the team and the fans. As Dunleavy notes, trading the star player would have been a clear message that the organization was quitting on the season, and it also would have indicated that the front office didn't value "loyalty to the locker room." Further, the team would have struggled to attract fans for the final handful of home games without their marquee player.
Barkley has repeatedly said he wants to stay with the Giants, and the front office's willingness to negotiate an extension indicates that they're not looking to restart at the position. The organization could tag Barkley again this upcoming offseason, which would provide more time for extension talks (while also opening the door to similar trade discussions at next year's trade deadline).
Follow @PFRumors