Jon Gruden reiterated Monday that Derek Carr will be the Raiders' starting quarterback this season, after saying as much at the Combine. But the Raiders will still explore this year's top passing prospects.
Raiders representatives will conduct a workout with Kyler Murray next week, according to Albert Breer of SI.com, who adds the team's previously reported workout with Dwayne Haskins will take place next week as well.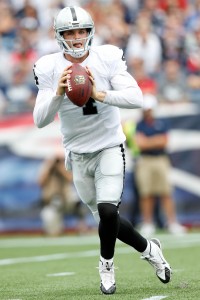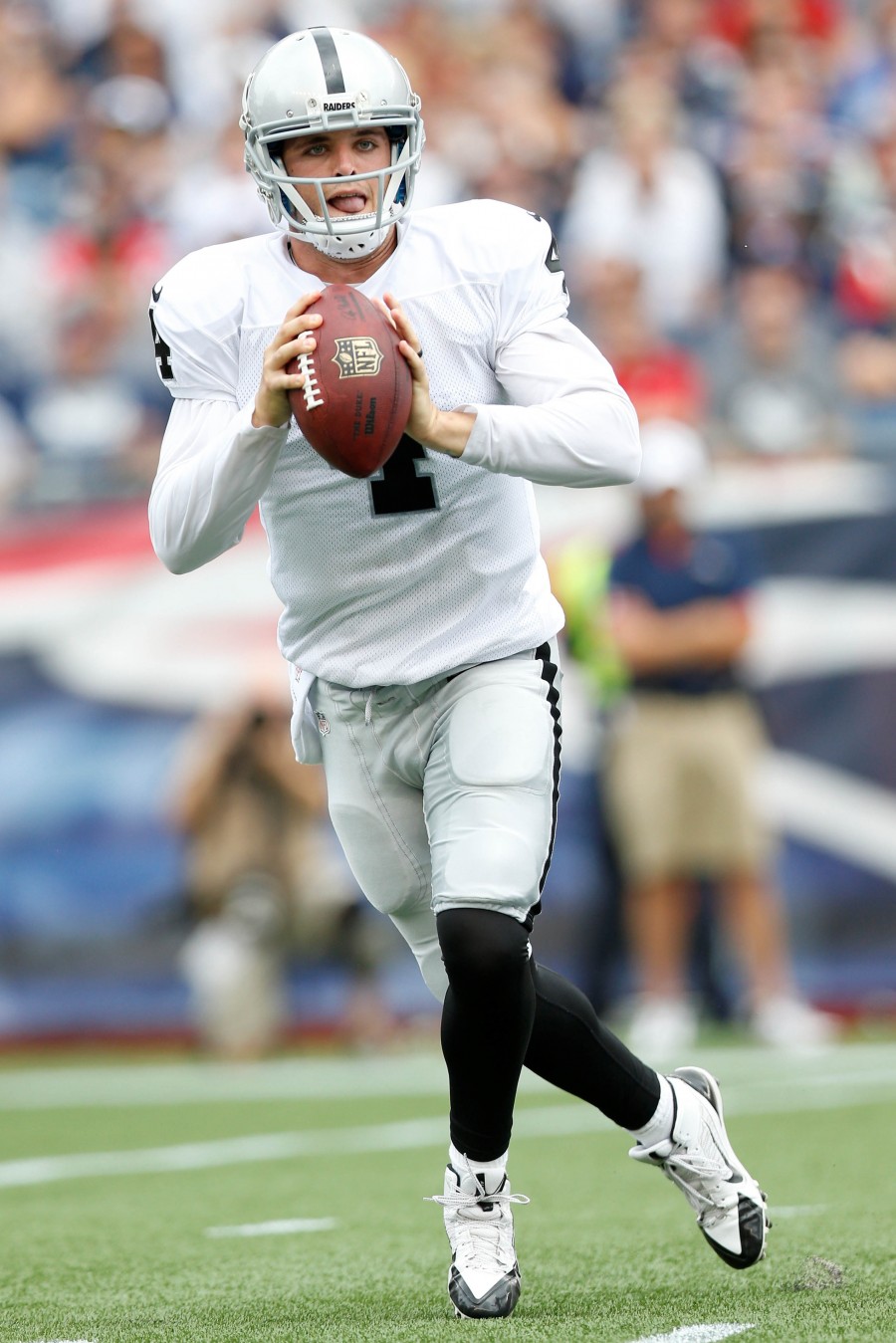 Gruden has praised Murray throughout the offseason, but the noise at the Combine has not cooled down. The Cardinals are heavily linked to the 5-foot-10 quarterback. This may make the Haskins meetings more important. The Ohio State-developed prospect also has a Dolphins workout scheduled, along with meetings with the Giants, Broncos and Redskins. He is expected to be a top-10 pick. The past four drafts' second quarterback selected has been no later than No. 10 overall.
Should the Raiders select Murray or Haskins, Carr's run as the team's starter will likely come to an end soon. He has four years and a non-guaranteed $78MM remaining on his contract.
"Yeah, he's going to be our quarterback," Gruden told Jim Trotter of NFL.com. "I'm not going to address all the rumors. I could care less about the rumors, you know? He threw for 4,100 yards. Threw for almost 70 percent in a very dire, tough circumstance. So I've got a lot of confidence in Carr, what he can do with Antonio Brown, with Tyrell Williams, with Trent Brown coming in here to help our offensive line, with a better defense. I'm excited about Carr."
Photo courtesy of USA Today Sports Images.