Although Colin Kaepernick has not played since the 2016 season, the quarterback has remained a fixture in NFL news cycles for most of his free agency stay. And momentum appears to be growing for the former 49ers passer to receive another opportunity.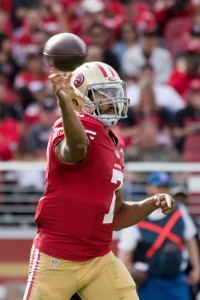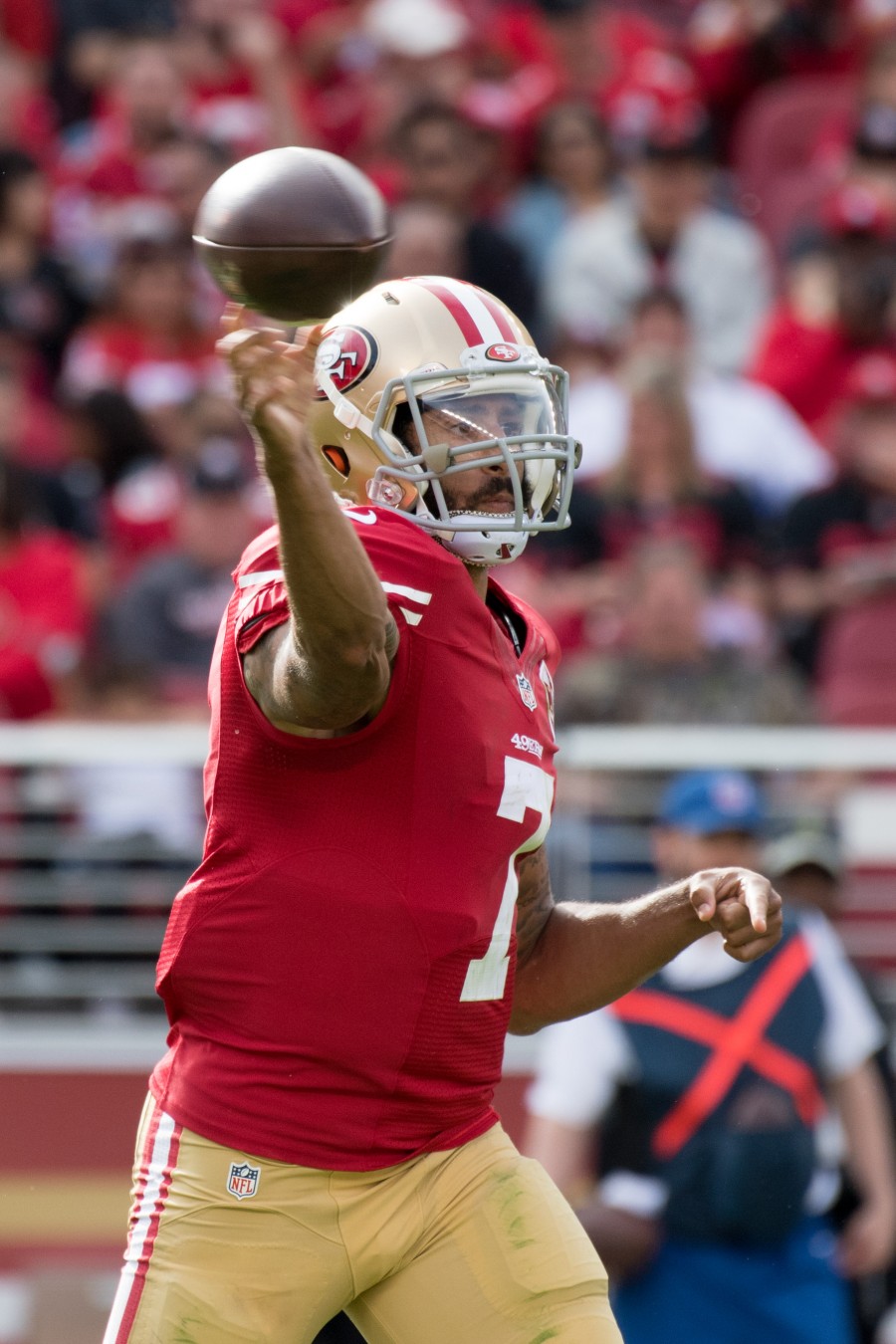 In discussing Kaepernick with some NFL head coaches, NFL.com's Ian Rapoport indicates there is "far, far more interest" in the 32-year-old passer now than there probably has been since he became a free agent in March 2017 (video link). While a few hurdles would remain — particularly in this coronavirus-marred offseason — Rapoport adds that teams' interest in Kaepernick for a backup job is "very real."
It has been well-documented the former Super Bowl starter has received only one opportunity to visit a team; that came with the Seahawks in 2017. Pete Carroll said he now regrets not signing him at that point but added that his team is content at quarterback now. Although a handful of teams stayed in Atlanta for the NFL-organized workout Kaepernick rearranged at the 11th hour last fall, no franchise has brought in the polarizing free agent since the Seahawks did so in during the summer of 2017.
Kaepernick had drifted off the NFL radar to a degree after his workout last year, but the worldwide protests against systemic racism and police brutality over the past three weeks have reignited the push for the player that started the NFL protests on this front to receive another chance. Roger Goodell called for Kaepernick to be given another opportunity this week.
It will take a team to make that happen, and much like Cam Newton, Kaepernick would likely have to wait until free agents are allowed to visit teams to have the chance to sign anywhere. That window may not open until late July, when training camps begin. That said, recent Jets signee Joe Flacco is not expected to be recovered from neck surgery until at least September. Newton would rank higher on quarterback-needy teams' pecking orders than Kaepernick, but the former MVP profiles more as a starter — potentially if a team's QB1 suffers an injury. Kaepernick interest appears to be contingent on a backup gig.
One of the teams connected to Newton this offseason discussed Kaepernick on Wednesday. Chargers coach Anthony Lynn said (via Lindsey Thiry of ESPN.com) Kaepernick would fit his system but added that such an opportunity would likely be contingent on an emergency-type situation (Twitter link via NFL.com's Andrew Siciliano). Lynn said he has not spoken with Kaepernick.
While ESPN.com's Jeremy Fowler notes (via Twitter) the Chargers have come up around the league as a potential Kaepernick fit, joining the Titans in that regard, Lynn said he was happy with the three quarterbacks he has. The Bolts — they of a Tyrod Taylor–Justin Herbert–Easton Stick QB depth chart — having passed on Newton earlier this year provides a pretty good indication they are content at quarterback for the time being.
Photo courtesy of USA Today Sports Images.