Andy Dalton will return to the Bengals' starting lineup in Week 13. Benched for rookie Ryan Finley, the ninth-year starter will be back taking the snaps against the Jets, Zac Taylor announced.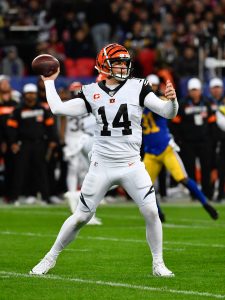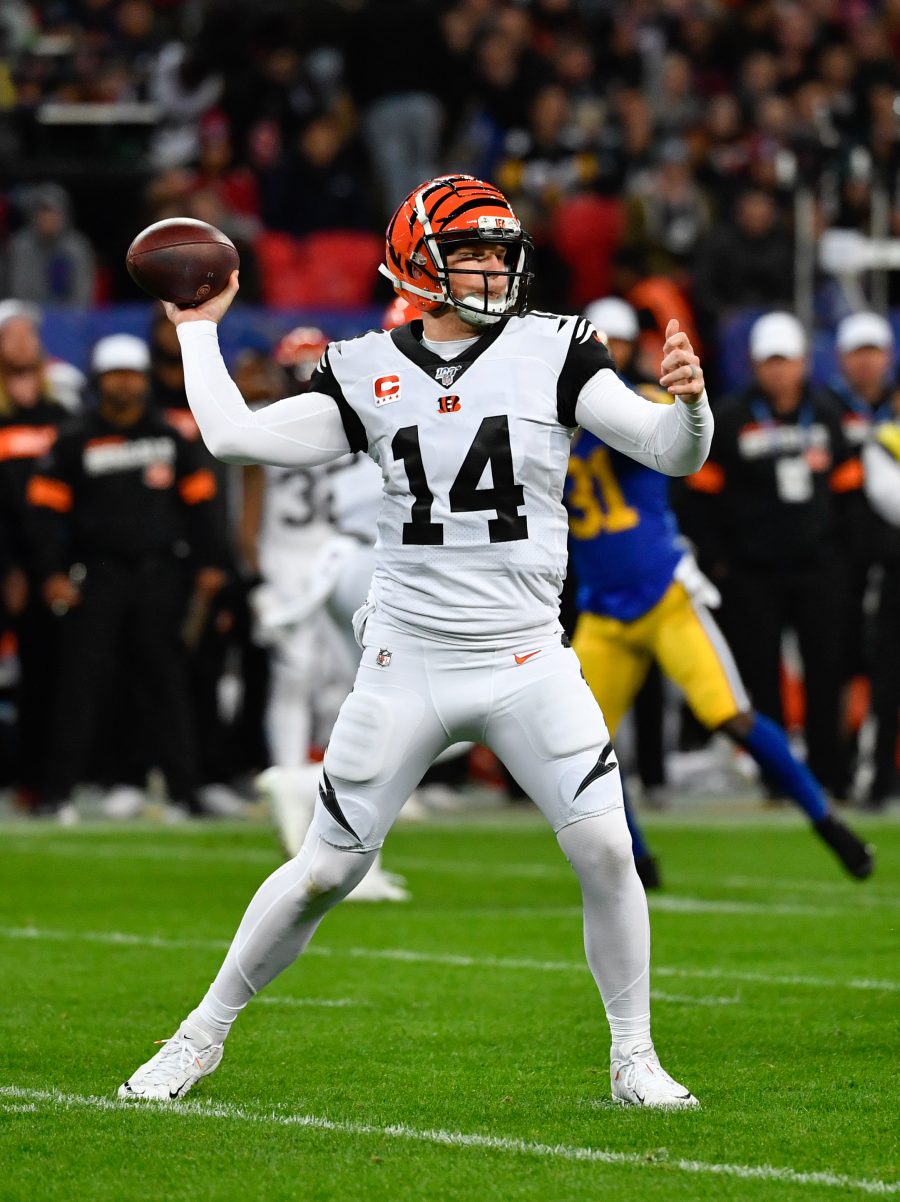 "We just want a win, and that veteran presence he has will certainly be helpful," Taylor said Monday, adding that he expects the 32-year-old veteran to be the Bengals' starter the rest of the way, via Paul Dehner Jr. of The Athletic (on Twitter).
This does mark an interesting direction change for the Bengals, who were 0-8 with Dalton. They have, however, lost their most recent three games under Finley. A fourth-round pick, Finley was given three starts. He will return to the bench with a 47.1% completion rate, with 5.4 yards per attempt. Sunday will be Dalton's 129th career start.
Dalton has completed 60.4 percent of his passes and is averaging 6.7 yards per attempt. The three-time Pro Bowler would seemingly be a trade candidate next year or profile as a player who would groom a 2020 rookie quarterback. His reinsertion into Cincinnati's lineup certainly seems like a move being made to avoid the third 0-16 season in NFL history. This is the Bengals' first 0-11 start in their 52-season history. They were previously 0-10 in 1993. This Bengals edition is coming off a home loss to a Steelers team that turned to Devlin Hodges at quarterback.
If the Bengals have seen what they needed to see from Finley, this further points to the team using its No. 1 overall pick on a quarterback. As of now, LSU's Joe Burrow looks like the clubhouse leader to be the first passer drafted. But a lot can change between now and April. The Bengals have not used a first-round pick on a quarterback since 2003, when they chose Carson Palmer. Dalton was a 2011 second-round pick.
Photo courtesy of USA Today Sports Images.