Two weeks ago, we compiled our top 50 free agent list. Since that time, almost all of the players on that list have either signed with a new club, re-signed with their original team, or retired. The most intriguing name remaining is Michael Crabtree, who checked in at No. 29 and who is still looking for a new home.
Last July, our Luke Adams examined Crabtree as an extension candidate. In that piece, Adams described Crabtree's breakout 2012 campaign, in which he established career highs in receptions (85), receiving yards (1,105), and touchdowns (9). Crabtree was just as dynamic in the postseason that year, compiling 285 yards and three touchdowns through the air and helping San Francisco reach the Super Bowl, where he nearly hauled in a game-winning touchdown on the team's final drive.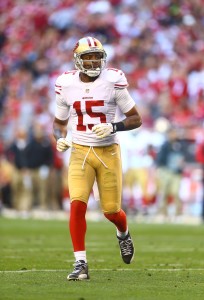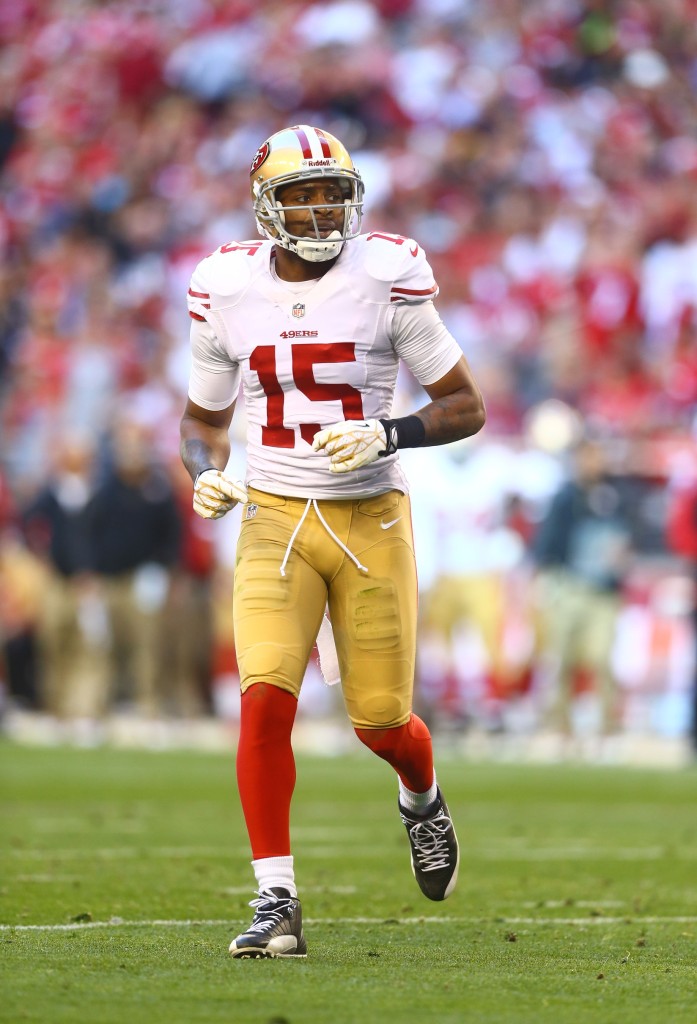 But it has all been downhill from there for Crabtree. In the spring of 2013, the former Texas Tech star–who famously held out until October of his rookie season, thereby becoming the longest rookie holdout in 49ers history–underwent surgery to repair a torn Achilles tendon, and he did not get back on the field until December. He ultimately played just five games in the 2013 season, catching 19 balls for 284 yards and a score.
2014 was a season that most 49ers fans and players would sooner forget, and Crabtree is no exception. He managed to stay on the field for all 16 games, but he caught just 68 passes for 698 yards and four touchdowns. Those are not especially poor numbers, especially in an offense that largely struggled, but they are not the sort of statistics befitting someone of Crabtree's talents.
As a result, Crabtree, like a number of his fellow veteran wide receivers, has had difficulty generating much interest on the open market this offseason. He visited the Dolphins several days ago, and the Chargers and Washington have also been rumored as potential landing spots. The Dolphins, who recently traded Mike Wallace and who released Brian Hartline earlier this year, would appear to be a strong fit. At this point, though, it does not appear that anything is imminent.
Age, at least, is on Crabtree's side. He just turned 27 in December, and he has proven that he can be a capable downfield threat when healthy. But it could be that teams simply do not believe Crabtree can ever be healthy enough to replicate his 2012 form. Tony Grossi of ESPNCleveland.com opined (via Twitter) this morning that Crabtree is a descending wideout since the Achilles injury. Although that may be something of a harsh assessment, it is not a stretch to say that Crabtree was just as much a cause of the 49ers' anemic offense last year as he was a victim of it.
As a result, he may have to settle for a one-year deal to prove himself. A team with an established quarterback and another quality receiving option or two may provide the ideal platform for Crabtree to showcase his talents, but at this point, it is uncertain whether a suitor like that is out there. So Crabtree, like Hakeem Nicks, will continue to hope for an opportunity to show that he has put his injury history behind him and can be the dynamic player of a few seasons ago.
Photo courtesy of USA Today Sports Images
Follow @PFRumors