6:51pm: Dogra's legal reps issued a statement to reporters in which he vowed to appeal the ruling (via Josina Anderson of ESPN.com on Twitter):
"Ben Dogra adamantly denies engaging in any conduct that was not in the best interests of his clients or NFL players. Ben has always been a strong advocate for NFL Players and is thankful for the show of support from his clients and others in the industry during this process. Ben will appeal the unprecedented, proposed discipline to neutral arbitration as provided under the NFLPA Regulations and looks forward to finally having an opportunity to examine and challenge the claims against him. The proposed discipline will not occur during the appeal process. It is therefore important that clients, NFL players, NFL teams, and Certified Contract Advisors understand that the discipline does not limit or prohibit Ben from representing his clients during the appeal process."
6:12pm: On Wednesday, the NFLPA announced that the union's Committee on Agent Regulations and Discipline (CARD) unanimously voted to impose discipline on agent Ben Dogra for multiple policy violations. Based on verified information included in a thirty-eight (38) count disciplinary complaint, Dogra has had his certification revoked for a minimum of three years and a $200K fine.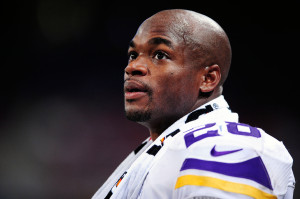 Dogra has the right to appeal before an independent arbitrator, so he has a chance to overturn the union's ruling and regain his license to represent players. The union's statement did not get into specifics about Dogra's alleged wrongdoing but one has to imagine that details will emerge soon.
As detailed by Liz Mullen of Sports Business Journal last year, Dogra had an impressive stable of NFL clients while with CAA Football. Dogra was fired by the firm in late 2014 and joined up with Relativity Football, taking a sizable list of high-end players with him. Notable names that stayed with Dogra include Adrian Peterson, Gerald McCoy, Robert Griffin III, DeMeco Ryans, Mario Williams, and Sebastian Vollmer. Now, those players and others will have to find new representation if the sanctions against Dogra stick.
Photo courtesy of USA Today Sports Images.
Follow @PFRumors