After 15 straight years of running back Adrian Peterson in the NFL, 2022 was a season with him. Not only was he not playing football in 2022, he was actually participating in another sport, boxing another former NFL running back in Le'Veon Bell. Despite not appearing in a game last year and having just turned 38 years old, Peterson is not quite ready to officially hang up his cleats, according to Clarence E Hill Jr. of the Fort Worth Star-Telegram.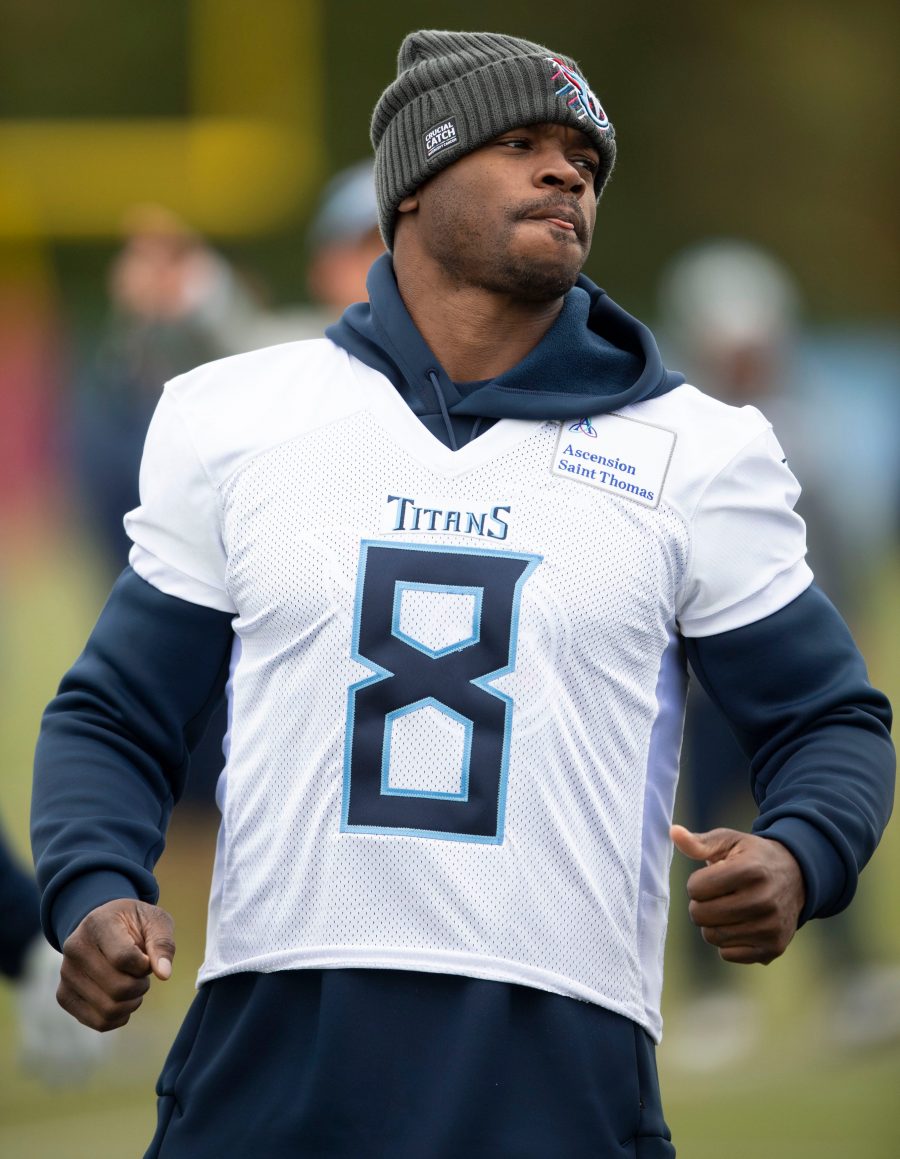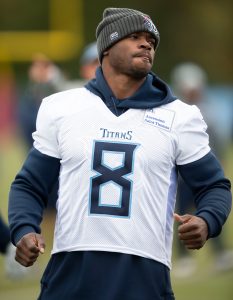 Many assumed that a torn meniscus and sprained LCL that limited him to three games in 2016 was the beginning of the end for Peterson. He had undoubtedly been an all-time great running back over the first 10 years of his career, but running back careers notoriously do not last long and a season-ending injury in a contract year didn't bode well for the then-31-year-old.
After a down 2017 season that saw him bounce from the Saints to the Cardinals, Peterson showed that he still had plenty of tread on the tires with a couple strong seasons in Washington. He was no longer a threat to lead the league in rushing yards, as he had done three times before, but he surpassed 1,000 scrimmage yards during both of his seasons in DC.
Peterson struggled for a bit in 2021 as the Lions' leading rusher and then tried to stick on the Titans' and Seahawks' rosters the following year with little success. Inching closer to 40 years old while declining in production was making it hard to keep one of the NFL's greatest career rushing performances going.
Just after the 2021 season, Peterson was arrested for a domestic violence incident but didn't end up facing charges. Reports from both him and his wife declined that there was any physical violence, but the incident still may have played a factor in his struggles to find a roster spot this past season.
At the boxing match with Bell, Peterson addressed his future, claiming that boxing may be his way forward but that he was "waiting for that next opportunity to present itself." He teased a retirement announcement in March but, ultimately, decided that no announcement will be made this season.
"Mentallly, I haven't officially hung it up," Peterson told the media. We'll see what happens. My mindset is, if God's willing, maybe an opportunity presents itself, and maybe it happens this season…but (if) nothing happens this season, for sure, I will be hanging it up."
Statistically, Peterson is currently fifth all-time in rushing yards. 82 more yards will push him over the 15,000-rushing yards mark. He would need only 351 yards to pass Barry Sanders for fourth all-time, but he would need 1,082 to reach Frank Gore's 16,000 and nearly 3,500 more to top the list altogether. That's certainly some incentive to return for at least one more season, but if not, Peterson's likely Hall of Fame career is nothing to scoff at.