As expected, the Ravens have formally placed the franchise tag on kicker Justin Tucker, agent Robert S. Roche announced today (via Twitter). Since the salary cap for 2016 has not yet been set, the exact franchise salary for Tucker is not yet known, but it's expected to be at least $4.5MM.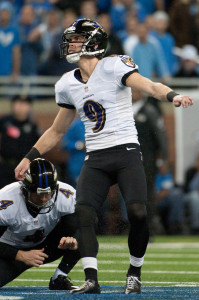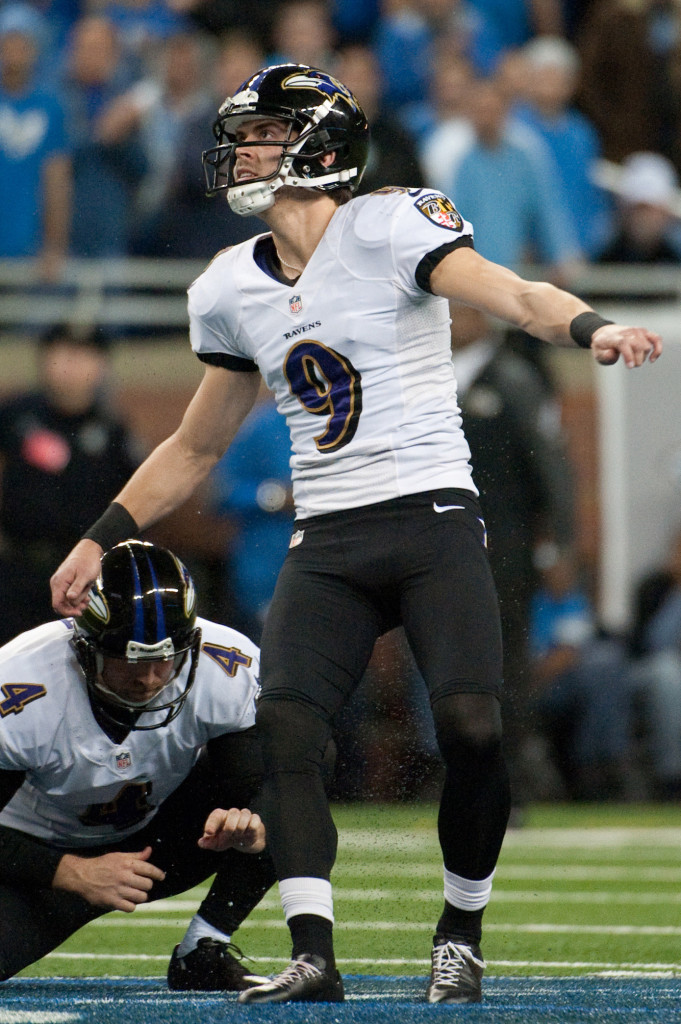 [RELATED: Ravens make aggressive offer to Kelechi Osemele]
For his career, Tucker has connected on 130 of 148 field-goal attempts (87.8%), with 12 of those 18 overall misses coming from 50 yards or longer. He has also nailed an impressive 10 game-winning field goals, including three in 2015.
At the end of the 2015 regular season, Tucker indicated that Roche and the Ravens had been engaged in contract discussions, "on and off, for a better part of a year, year and a half." Despite the fact that the two sides had been talking about a potential extension for some time, the franchise tag always seemed to be a probable outcome, with general manager Ozzie Newsome suggesting multiple times in recent weeks that the tag would be in play if the team couldn't lock up its kicker by March 1st.
Now that Tucker has been officially franchised, he can sign his tender and lock in his $4.5MM+ salary for 2016. Whether or not he does that anytime soon, he'll also have until July 15th to work out a longer-term agreement with the Ravens. If the two sides don't figure something out by mid-July, Tucker will play the 2016 season on his one-year franchise deal, and will be eligible for unrestricted free agency again in 2017.
Technically, until Tucker signs his franchise tender or works out a multiyear deal with Baltimore, he remains a free agent, and could sign an offer sheet with another team. But signing a franchised player requires parting with two first-round picks, so obviously the league's other 31 teams will be staying away from Tucker.
By using their tag on Tucker, Newsome and the Ravens also take it out of the equation for free agent offensive lineman Kelechi Osemele. The price tag for Osemele would have approached $14MM, so that was never considered likely, but it formally takes one option off the table as the team attempts to re-sign its top free agent.
Photo courtesy of USA Today Sports Images.
Follow @PFRumors