2016's NFL free agents can't officially sign with any team except their own until March 9th at 3:00pm central time, but plenty of deals could be agreed upon in principle before then, with the league's "legal tampering" window open on March 7th at 11:00am CT. Technically, teams and players aren't permitted to finalize agreements on contracts during that legal tampering window, but that's often treated as a guideline rather than a hard and fast rule.
Before all of this year's best available players start flying off the board, we'll take a look at the top players of the 2016 free agent class. Our list of 2016's top 50 free agents doesn't include restricted free agents, or players who were designated as franchise players, since they're essentially restricted free agents now as well.
Earlier, we broke down the top free agents by position on both offense and defense, but our rankings below may not have each player listed in the same order. Those position lists took the short-term value of a player into account more heavily, meaning many players in their 30s received prominent placement. Our top 50 list favors longer-term value, and is more about forecasting which players will be in highest demand this week when it comes to years and dollars.
With those caveats out of the way, let's dive right in! Here are Pro Football Rumors' top 50 NFL free agents for 2016, along with a few predictions on how much they might earn and what teams could be in the mix to sign them: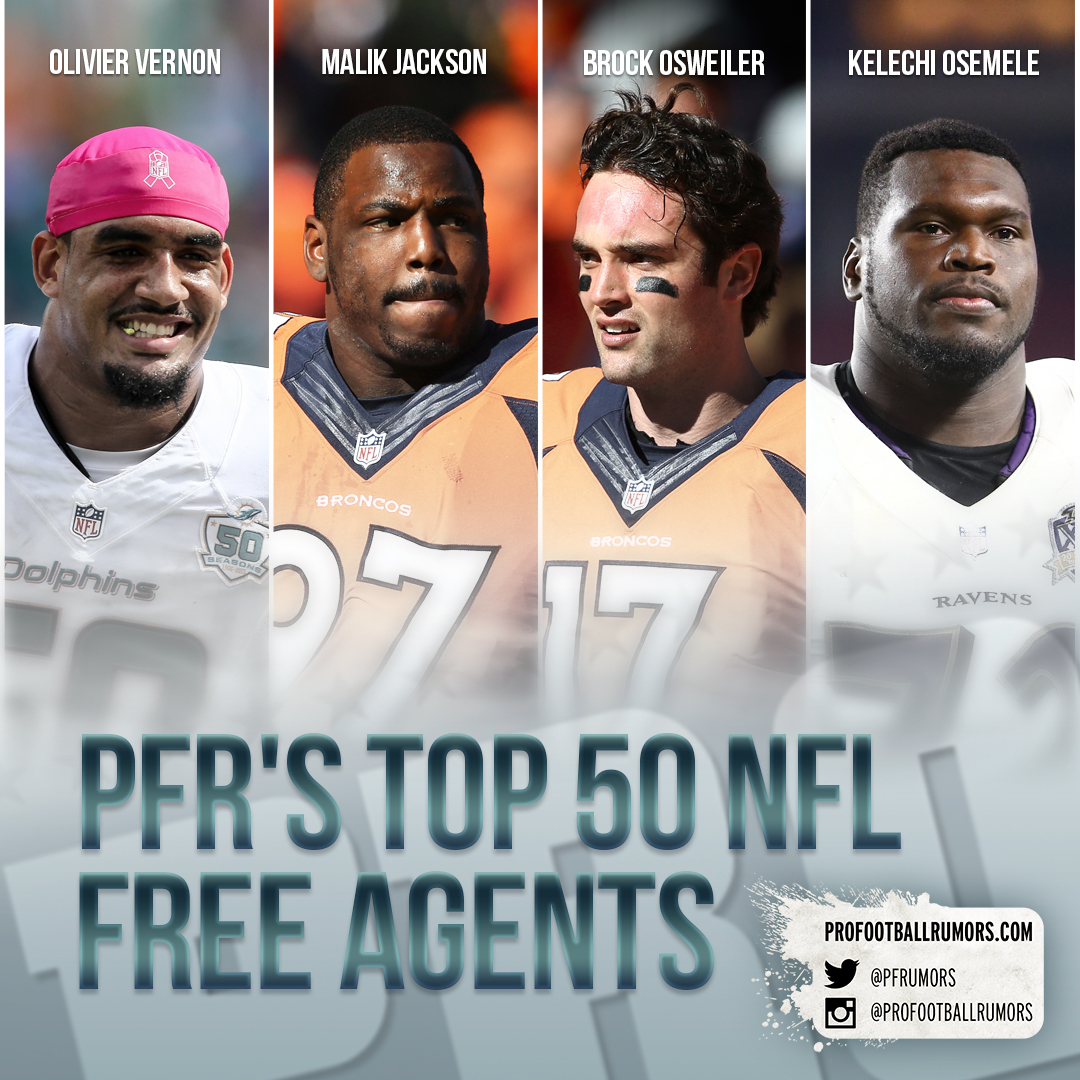 1. Olivier Vernon, 4-3DE (Dolphins): In the wake of Von Miller's game-changing Super Bowl performance, pass rushers will be kings on this year's free agent market, and Vernon looks like the best of them. While his 14 total sacks over the past two seasons won't blow anyone away, Vernon ranked behind only Khalil Mack and Miller among edge defenders in 2015, per Pro Football Focus' grades. His transition tag from the Dolphins is worth $12.734MM, meaning any team hoping to snatch him away will have to be in that ballpark on a long-term offer.
Signed with Giants for five years, $85MM.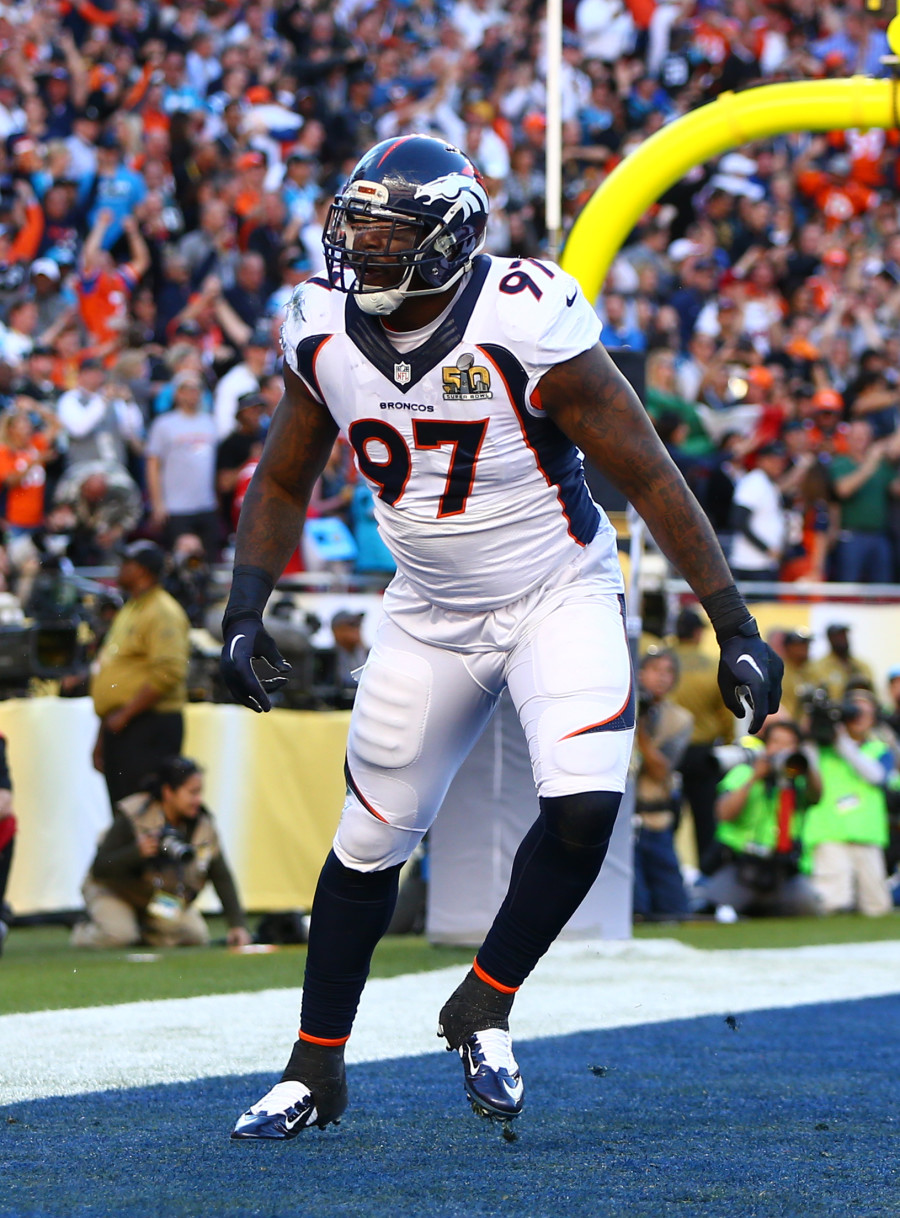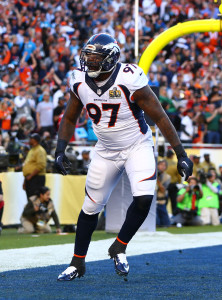 2. Malik Jackson, 3-4DE (Broncos): With only one franchise tag at their disposal, the Broncos risk letting a couple other key free agents getting away. The team has reportedly offered Jackson a contract in the $11MM-per-year range, while the standout defensive lineman is seeking closer to $14-15MM. It wouldn't be a surprise to see him hit that number on the open market.
Signed with Jaguars for six years, $85.5MM.
3. Brock Osweiler, QB (Broncos): Relative to the other players at his position around the league, Osweiler isn't as formidable or productive as some of the guys who rank below him on this list. But given how important the quarterback position is, Osweiler will get paid. A recent report indicated Denver had increased its offer to three years and $45MM+. However, it's possible another quarterback-needy team – perhaps the Texans? – will be willing to top that proposal.
Signed with Texans for four years, $72MM.
4. Kelechi Osemele, G/T (Ravens): With questions surrounding many of the left tackles eligible for free agency this winter, Osemele earns the top spot among offensive lineman, despite playing primarily guard for the Ravens so far in his career. Osemele earned some playing time at left tackle down the stretch in 2015, and it's probably the best thing that could have happened to his free-agent stock. He'll get a big payday, whether that means signing as a left tackle or becoming the highest-paid guard in the NFL.
Signed with Raiders for five years, $58.5MM.

5. Janoris Jenkins, CB (Rams): When teammate Trumaine Johnson got the franchise tag from the Rams, it opened the door for Jenkins to strike it rich on the free agent market. A recent report suggested that Jenkins balked at a five-year, $45MM offer from Los Angeles, and while that may seem a little crazy at first glance, it's worth remembering that Byron Maxwell, the de-facto top cornerback on last year's market, got six years and $63MM.
Signed with Giants for five years, $62.5MM.
6. Bruce Irvin, OLB (Seahawks): Like Olivier Vernon, Irvin has posted modest sack totals in recent years — he had just 12 total in 2014 and 2015. But he also wasn't the focal point of the Seahawks' pass rush, and teams will value his ability over his raw numbers. I expect Irvin to land an annual salary of at least $10MM or so, and the Jaguars and Falcons have consistently been identified as probable suitors, since the head coaches for both teams are former Seattle defensive coordinators.
Signed with Raiders for four years, $37MM.

7. Jason Pierre-Paul, 4-3DE (Giants): Had Pierre-Paul not seriously injured his right hand in a fireworks accident last summer, he would have been in serious contention for the top spot on this list. Given how much worse that accident could have been though, No. 7 isn't bad — JPP didn't post the same kind of sack numbers in 2015 that he has in the past, and he's still adjusting his style of play to accommodate his hand injury. But he still looked capable of getting pressure on opposing quarterbacks. It will be interesting to see if any team is willing to commit long-term to him.
Re-signed with Giants for one year, $10MM.
8. Damon Harrison, DT (Jets): A nose tackle for the last few years in New York, Harrison may draw interest from 4-3 teams in need of a defensive tackle, which could drive up his asking price. Because he's more of a run-stopping specialist than a pass rusher, Harrison may have a ceiling on his earning potential, but he should be at the top of the list for any team in need of interior line help.
Signed with Giants for five years, $46.25MM.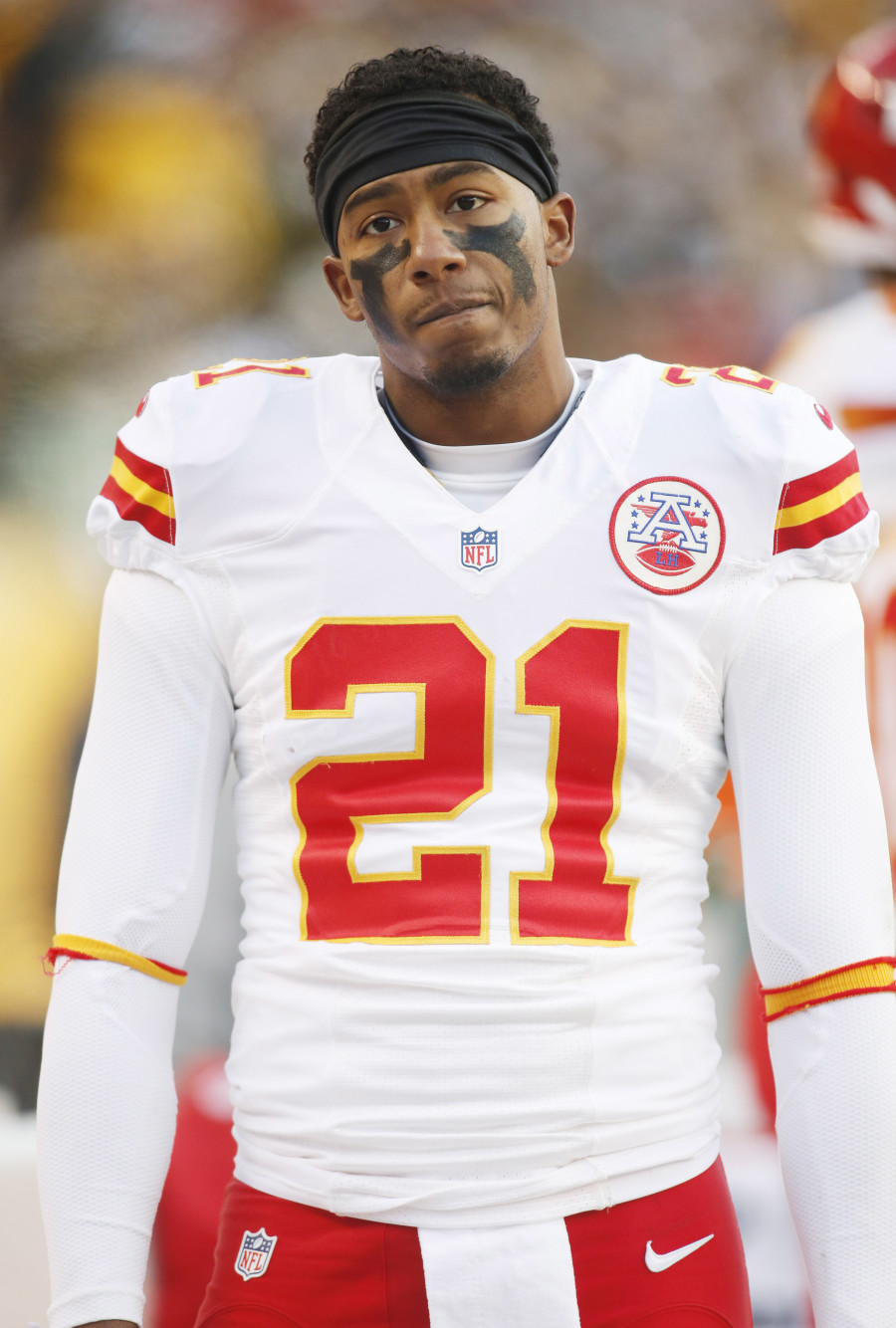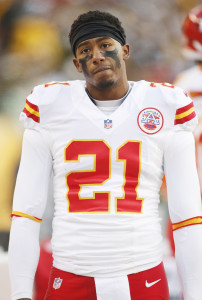 9. Sean Smith, CB (Chiefs): With an even 100 regular-season starts under his belt, Smith is still just 28 years old and has a case for being the top cornerback on this year's free agent market. With so many other key defensive free agents to re-sign, the Chiefs appear willing to let Smith sign elsewhere, and considering the cornerback market isn't overly deep, the former second-round pick should have no shortage of suitors.
Signed with Raiders for four years, $40MM.
10. Alex Mack, C (Browns): Voiding the final three years of his contract with the Browns was a no-brainer for Mack, since there aren't a ton of high-end offensive line options available this offseason. At age 30, this may be Mack's last chance at a huge payday, and I expect he'll cash in — a contract in excess of $10MM annually isn't out of the question for the clear-cut best center on the market.
Signed with Falcons for five years, $45MM.

11. Russell Okung, T (Seahawks): While we remain bullish on Okung's free agent prospects, his decision to represent himself complicates matters. Players aren't permitted to contact teams themselves during this week's legal tampering period, meaning other players will have a head-start on Okung. I'd still expect the veteran tackle to gauge his market through back channels, but I'll be curious to see if his lack of negotiating experience hurts him at all when it comes to his new deal.
Signed with Broncos for five years, $53MM (option after year one).
12. George Iloka, S (Bengals): Iloka probably didn't have the best 2015 campaign among free agent safeties, and you can't even necessarily count on him to have the best 2016. But his age (26 this month), his versatility, and his sheer talent make him the safety most likely to land a mega-deal this week.
Re-signed with Bengals for five years, $30MM.
13. Doug Martin, RB (Buccaneers): Running backs may not be the NFL's highest earners, but Martin is still just 27 years old, and he's coming off a 1,400-yard season. There will be some concerns about his consistency, since he ran for just 950 total yards in 17 games in 2013 and 2014. And DeMarco Murray's huge contract from a year ago, which hasn't worked out so far, may give some teams pause. Still, there simply aren't many playmakers of Martin's caliber available this winter, so there will be teams willing to invest.
Re-signed with Buccaneers for five years, $35.7MM.
14. Rodney McLeod, S (Rams): Like Ikola, McLeod has youth and versatility on his side. The Rams' cornerbacks got most of the press in recent weeks, but McLeod, who ranked 10th in PFF's list of qualified safeties in 2015, shouldn't be overlooked. The 25-year-old plays well against both the run and the pass, and has forced multiple fumbles in each of his three seasons as a full-time starter.
Signed with Eagles for five years, $37MM.
15. Kelvin Beachum, T (Steelers): Beachum, 26, was on his way to becoming one of the more reliable left tackles in the NFL before a torn ACL wiped out most of his 2015 season. The fact that he hasn't fully recovered from that injury could put a damper on his market, but as long as there's at least one team confident that he'll be back to 100% health for the 2016 season, he should be all right.
Signed with Jaguars for five years, $44.5MM (option after year one).

16. Danny Trevathan, ILB (Broncos): After a breakout season in 2013, multiple knee injuries derailed Trevathan's 2014 campaign. However, he bounced back impressively in 2015, starting all but one game for the Broncos and helping to anchor their linebacking corps. In addition to providing great run defense and holding his own in coverage, Trevathan also showed a knack for big plays, intercepting a couple passes during the season (including one for a touchdown) and recovering a pair of fumbles in the playoffs.
Signed with Bears for four years, $24.5MM.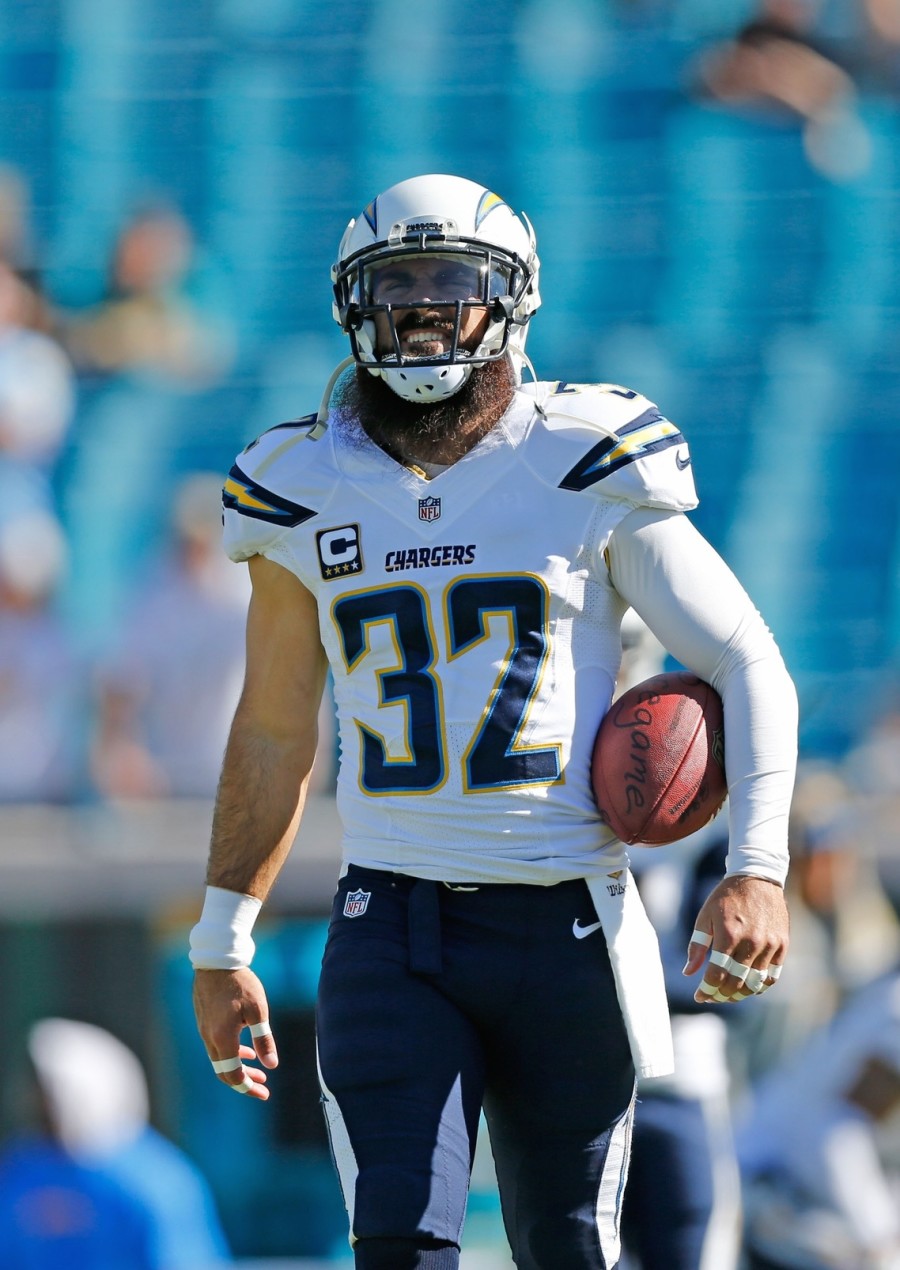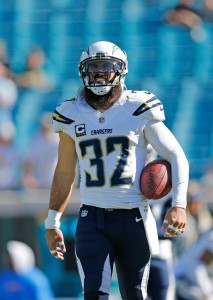 17. Eric Weddle, S (Chargers): Weddle represents the biggest name among this year's free agent safeties, but he's 31 years old, and he has talked about joining a team capable of Super Bowl contention, which suggests he won't simply be seeking out the highest offer. Those factors could limit his earnings, but he should still have a few productive years left in him, and we'll have to wait to see just how generous his definition of a contending team is.
Signed with Ravens for four years, $26MM.
18. Mitchell Schwartz, T (Browns): Schwartz is younger and healthier than some of the other top tackle options available this offseason. Unlike most of those other players though, he has no real NFL experience as a left tackle. His camp will likely attempt to convince potential suitors that Schwartz is perfectly capable of playing left tackle, and should be paid as such, but it remains to be seen how convincing that argument will be.
Signed with Chiefs for five years, $33MM.

19. Ryan Fitzpatrick, QB (Jets): Fitzpatrick, like Osweiler, is unlikely to land a top-flight quarterback contract this offseason. His market may top out at around $10-12MM per year, if that. Of course, while that figure may not be overly impressive for a starting signal-caller, it looks awfully nice compared to what most of the players below Fitzpatrick on this list will earn, which is why he cracks the top 20.
20. Prince Amukamara, CB (Giants): Amukamara's health will be something of a concern for any team interested in signing him — he has missed 13 games over the course of the last two seasons. When he's on the field though, the 26-year-old though is a solid starting cornerback. Pro Football Focus gave him a top-25 pass coverage grade for the 2015 season, even though he was limited to 11 games.
Signed with Jaguars for one year, $5.5MM.

21. Greg Hardy, 4-3DE (Cowboys): Hardy's history of poor off-field decisions and behavior looms over his free agency once again this season. The veteran pass rusher did make it through the 2015 season without being suspended for any new violations, but he also didn't endear himself to his new bosses in Dallas, who appeared to be trying hard to make it work. Hardy is one of the most talented players available at any position this offseason, but there likely won't be many teams willing to roll the dice on a multiyear deal for him.

22. Tamba Hali, 3-4OLB (Chiefs): Hali will turn 33 later this year, but he continues to be very productive, recording 6.5 sacks and picking up his fifth straight Pro Bowl nod in 2015. Most of this year's top edge defenders are better fits in a 4-3 system, so Hali's extensive experience as a 3-4 outside linebacker could improve his market.
Re-signed with Chiefs for three years, $22MM.

23. Jerrell Freeman, ILB (Colts): Already a solid inside linebacker heading into the 2015 campaign, Freeman took his play to another level by significantly improving his play against the run. Potential suitors will have to determine whether that jump is sustainable, or whether Freeman will revert to being a player better suited for pass coverage than run defense. If there are teams that believe his run-defense improvements are for well, Freeman should do very well on the open market.
Signed with Bears for three years, $12MM.
24. Mario Williams, 4-3DE: 2015 was an ugly season for Williams, who didn't mesh well with Rex Ryan and the new head coach's defensive scheme, and was accused of displaying a lack of effort at times. Williams is only a year removed from an All-Pro season in which he piled up 14.5 sacks, so if he finds the right fit, he could enjoy a nice bounce-back year in 2016.
Signed with Dolphins for two years, $17MM.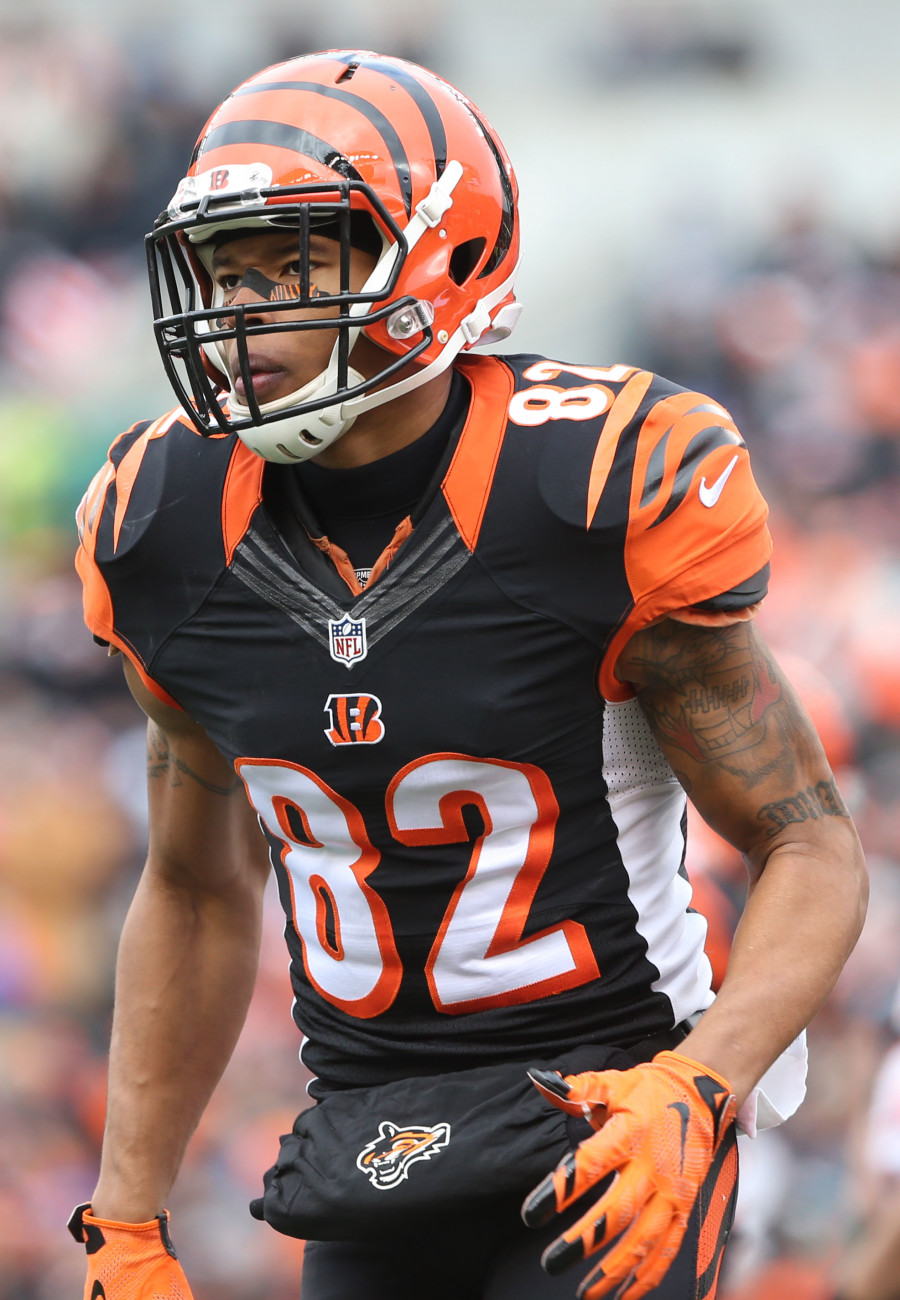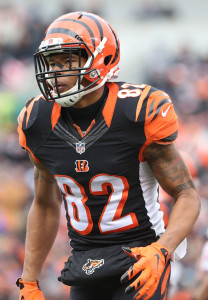 25. Marvin Jones, WR (Bengals): The first wide receiver to make an appearance on this list, Jones is the best of an underwhelming group. As the No. 2 receiver behind A.J. Green in Cincinnati last season, Jones had nice numbers (65 receptions, 816 yards, four TDs). But teams in need of wideout help may want him to be more than just a solid No. 2, and may pay him like more than that. Keep an eye on the Browns, whose head coach Hue Jackson probably wouldn't mind poaching Jones from his old team.
Signed with Lions for five years, $40MM.

26. Donald Penn, T (Raiders): Arguably the best left tackle on this list in 2014 and 2015, Penn will turn 33 in April, meaning he may have trouble finding the kind of lucrative, long-term contract that free agents in their late-20s have landed. That's good news for the Raiders, who probably wouldn't mind bringing him back for a couple more years.
Re-signed with Raiders for two years, $14MM.
27. Jeff Allen, G (Chiefs): Allen appears likely to become the latest in a line of Chiefs offensive linemen to depart via free agency in recent years, following in the footsteps of Rodney Hudson, Branden Albert, Jon Asamoah, and Geoff Schwartz. If he does, the Eagles – who are committed to improving their offensive line and employ former Kansas City OC Doug Pederson – are a team to watch.
Signed with Texans for four years, $28MM.
28. Ian Williams, DT (49ers): A 16-game starter for the first time in 2015, Williams looked great at nose tackle for the Niners, racking up 65 tackles and a sack. While he's unlikely to make Damon Harrison money on the open market, Williams' big contract year means he could easily land the second-largest nose tackle contract of the offseason.
Re-signed with 49ers for one year, $3MM.
29. Casey Hayward, CB (Packers): Hayward was excellent in a slot cornerback role for the Packers, but spent some time outside as well, and his versatility will make him some money this winter. Green Bay has exhibited a knack in the past for re-signing its own free agents to below-market deals, but with so many teams in the market for cornerback help, it's hard to imagine Hayward not getting some very appealing offers. We'll see if, like Davon House a year ago, he opts for the largest bidder rather than perhaps taking a discount to remain a Packer.
Signed with Chargers for three years, $15.3MM.
30. Jaye Howard, DT (Chiefs): One of several noteworthy free agents on the defensive side of the ball for Kansas City, Howard may be less likely to re-sign with the Chiefs now that the team has invested in an extension for fellow defensive lineman Allen Bailey, and is discussing a new deal for Dontari Poe. Howard's contract-year performance (57 tackles, 5.5 sacks) should make him pricier than Bailey, who signed for four years and $25MM.
Re-signed with Chiefs for two years, $10MM.
31. Tashaun Gipson, S (Browns): Had he become an unrestricted free agent a year ago, Gipson would have been in great position to cash in, coming off a season in which he grabbed six interceptions and was named to the Pro Bowl despite playing just 11 games. The 25-year-old wasn't as impressive in 2015, but if you split the difference, you still get a very effective young defensive back, one whose best years could be ahead of him.
Signed with Jaguars for five years, $35.5MM.

32. Charles Johnson, 4-3DE: A cap casualty in Carolina, Johnson had a poor regular season in 2015, but his postseason performance could be the key to getting him paid — he had three sacks in the Panthers' three playoff games. Before injuries slowed him down last season, Johnson had averaged 10.5 sacks per year from 2010 to 2014, and while it may seem like he has been around forever, he doesn't turn 30 until July. If he's healthy, he's still capable of producing.
Re-signed with Panthers for one year, $3MM.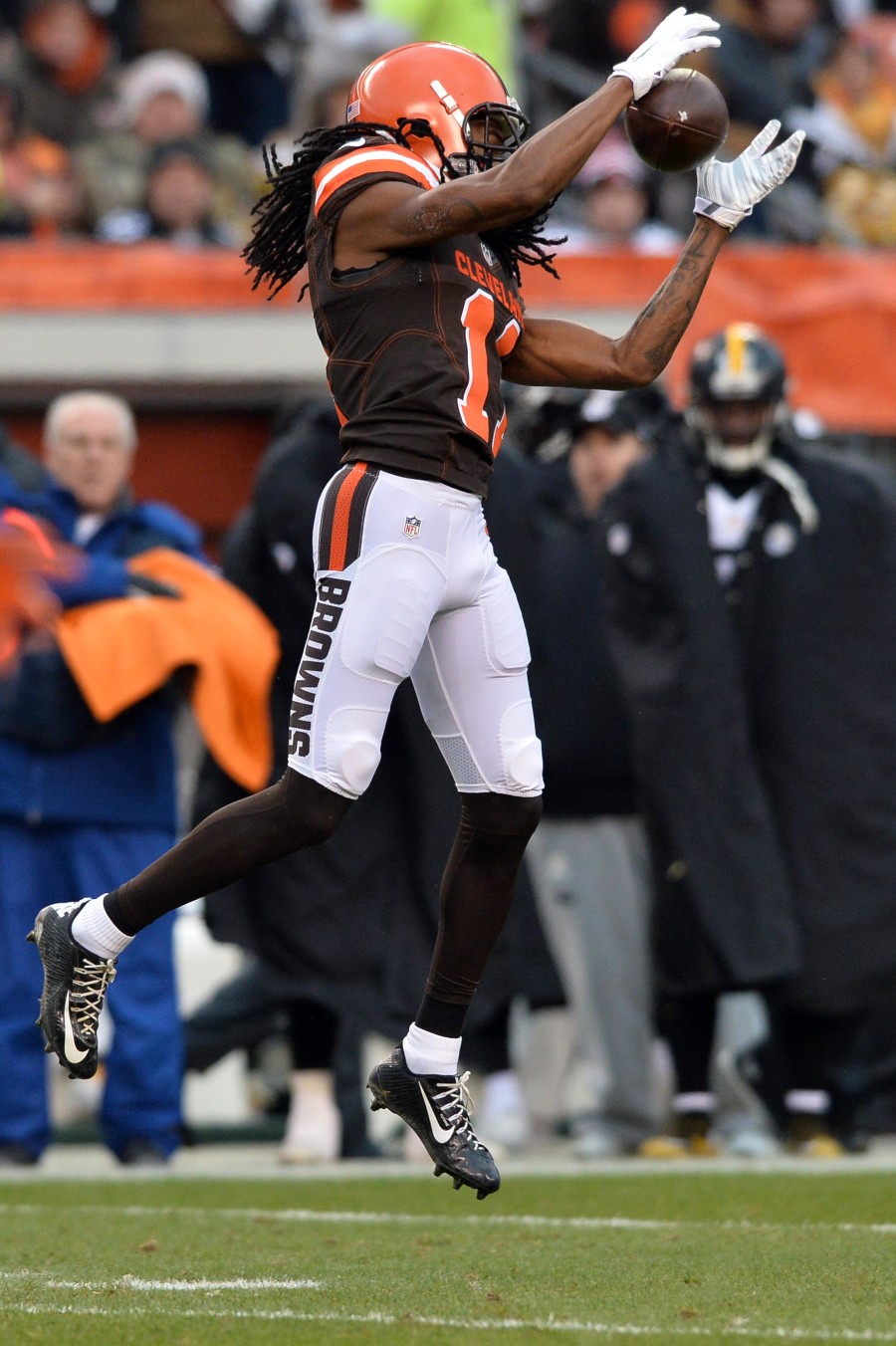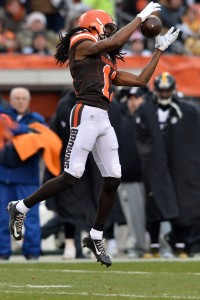 33. Travis Benjamin, WR (Browns): After catching just 41 passes in his first three seasons, Benjamin broke out in 2015, with 68 receptions, 966 yards, and five touchdowns. The multi-purpose weapon also continued to handle punt returns for the Browns, averaging 11.6 yards per return and returning one for a touchdown. He's not the sort of prototypical big-bodied wideout that many teams might prefer, but clubs in the market for a No. 2 or No. 3 pass-catcher could do worse.
Signed with Chargers for four years, $24MM.

34. Coby Fleener, TE (Colts): Antonio Gates is the most talented and productive tight end on the market, but Gates turns 36 in June and appears likely to head back to San Diego on a modest, short-term deal. Fleener, on the other hand, is in his prime at age 27, and has shown flashes of upside greater than his production suggests. He may be a buyer-beware free agent, since he has never topped 54 catches or 774 yards in a season, but Fleener should get paid this offseason — a $7MM annual salary, which seems well within reach, wouldn't even put him among the top 10 highest-paid tight ends.
Signed with Saints for five years, $36MM.
35. Richie Incognito, G (Bills): Buffalo took a chance on Incognito on an inexpensive, short-term deal, and the gamble paid off. Now the cap-strapped Bills may not have the flexibility to re-sign the veteran guard, who figures to land a longer, pricier contract now that he's another year removed from the bullying saga in Miami.
Re-signed with Bills for three years, $15.75MM.
36. Adam Jones, CB (Bengals): His 15-yard penalty at the end of the Bengals' Wild Card loss to the Steelers may be how most casual NFL fans remember Pacman's 2015 season, but up until that point, the veteran cornerback had been quite good. In addition to continuing to have an impact in the return game, Jones was a top-15 cornerback, per Pro Football Focus, and earned a Pro Bowl spot. Jones, who has picked off at least three passes in three consecutive years, is 32 years old, but should have a few years left in him.
Re-signed with Bengals for three years, $24MM.

37. Brandon Brooks, G (Texans): According to PFF, Brooks struggled as a run-blocker in 2015, but his pass-blocking was excellent, ranking among the league's top 10 guards. In past seasons, Brooks has been more consistent in both aspects of his game, which should earn him a good contract this winter. An annual salary in the $7-8MM range could be attainable.
Signed with Eagles for five years, $40MM.
38. Andre Smith, T (Bengals): Like Mitchell Schwartz, Smith will see his market affected by his lack of playing time at left tackle. But there aren't many other right tackles in the NFL who are as consistent and reliable as Smith. The Bengals still employ Andrew Whitworth and used two high draft picks on tackles last year, so they'll likely move on, allowing Smith to seek out the highest bidder for his services.
Signed with Vikings for one year, $3.5MM.
39. Robert Ayers, 4-3DE (Giants): Jason Pierre-Paul is the big name among the Giants' defensive ends, and for good reason, but it was Ayers who made the greater impact on the stat sheet in 2015. No unrestricted free agent had more sacks than Ayers' 9.5. Nonetheless, it's worth considering that Ayers had never picked up more than 5.5 sacks before 2015. So is his age-30 season the start of a trend, an aberration, or something in between?
Signed with Buccaneers for three years, $19.5MM.
40. Rishard Matthews, WR (Dolphins): Playing time will be a priority for Matthews, who was occasionally marginalized during his time in Miami. The free agent wideout recently said he'd like to sign with a team that will make him its No. 2 receiver, and he's got a decent case for such a role — in just 11 games last season, he caught 43 balls for 662 yards and four touchdowns.
Signed with Titans for three years, $15MM.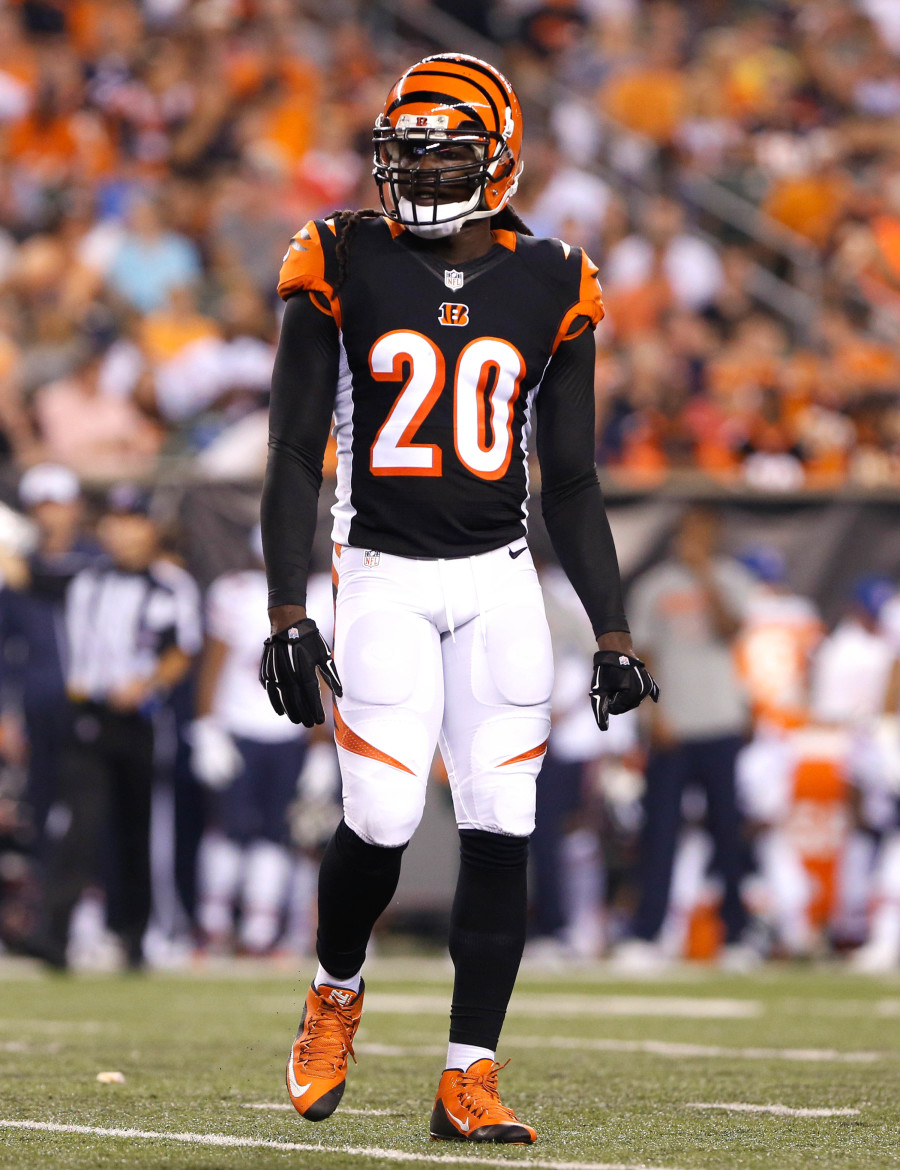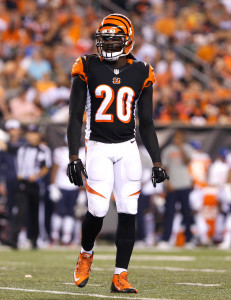 41. Reggie Nelson, S (Bengals): Nelson, who earned his first Pro Bowl spot in 2015, is a talented playmaker, leading the NFL with eight interceptions last season and increasing his career count to 30. However, he's entering his age-33 season, so it's hard to see him signing more than perhaps a three-year contract. Although Nelson may not play out his next contract to the end, his team – whether it's Cincinnati or another club – will be getting a very solid contributor for at least the first season or two.
Signed with Raiders for two years, $8.5MM.
42. William Hayes, 4-3DE (Rams): Having played alongside guys like Aaron Donald and Robert Quinn on the Rams' defensive line, Hayes was somewhat overlooked in recent seasons, but there will be a market for him. The veteran end, who turns 31 this May, has picked up between four and seven sacks in each of his four years with the Rams, and will garner interest from teams in need of pass-rushing help.
Re-signed with Rams for three years, $17.5MM.

43. Nick Fairley, DT (Rams): A year ago, we had Fairley ranked inside our top 20 free agents. However, he only managed a one-year deal from the Rams, and while he was once again very effective in a part-time role, we're lowering our expectations for Fairley this time around. While the 28-year-old is a very solid rotation piece on the defensive line, we'll see if any team is willing to make him an offer worthy of a full-time starter.
Signed with Saints for one year.
44. Alex Boone, G (49ers): Boone won't be the anchor on any offensive lines, but he has made 59 starts over the last four seasons for the Niners and is a stalwart option at either guard position. A per-year salary in the $6-7MM range seems within reach.
Signed with Vikings for four years, $26.8MM.

45. Lamar Miller, RB (Dolphins): Miller earns the No. 2 spot among running backs on our free agent list based on his age (24), his lack of a huge workload (638 carries in four seasons), and his performance (4.6 yards per carry for his career). Nonetheless, it doesn't seem like a massive payday is in the cards for Miller, whose market is more likely around the neighborhood of $5-7MM per year.
Signed with Texans for four years, $26MM.
46. Derrick Johnson, ILB (Chiefs): Based purely on his 2015 performance and what we can expect from him in 2016, Johnson should probably be rated higher. But he'll turn 34 later this year, and doesn't play a premium position, so landing more than a mid-sized two- or three-year contract seems unlikely.
Re-signed with Chiefs for three years, $21MM.
47. Derrick Shelby, 4-3DE (Dolphins): The lesser of the two Dolphins defensive ends facing free agency, Shelby won't blow anyone away with his sack totals — his 3.5 sacks in 2015 were a career-high. But not every defensive end needs to terrorize quarterbacks. Shelby's ability to set the edge and stop the run is valuable, and he's capable of putting pressure on QBs even if he doesn't ultimately bring them down. Shelby ranked 23rd among PFF's list of edge defenders last season, ahead of players like Greg Hardy and Jason Pierre-Paul.
Signed with Falcons for four years, $18MM.
48. Joe Barksdale, T (Chargers): After playing for the Rams for three seasons, Barksdale inked a one-year deal with the Chargers last season, and didn't miss a beat in San Diego, providing some stability on an injury-plagued line. The veteran tackle's ability to switch teams and schemes without suffering any real drop-off bodes well for his next foray into free agency.
Re-signed with Chargers for four years, $22.2MM.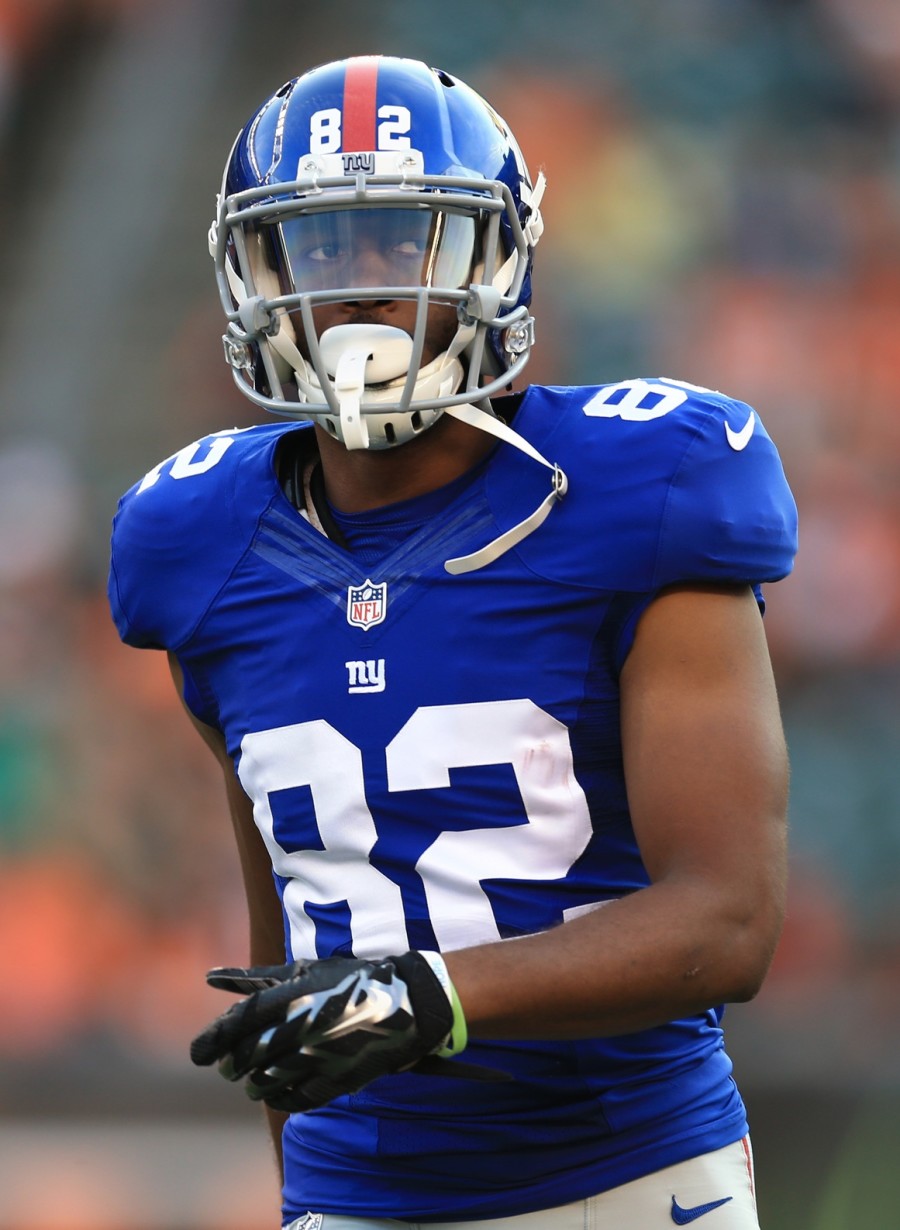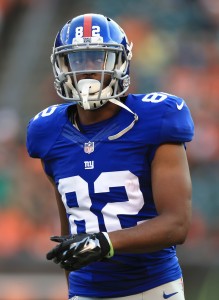 49. Rueben Randle, WR (Giants): The Giants questioned Randle's work ethic and his "desire to be great," per one report. Therefore, the odds of a return to New York for Randle seem slim. However, another team is bound to look at Randle's per-year averages of 64 catches, 868 yards, and six TDs over the last two years, and convince itself that it's worth rolling the dice on the 24-year-old.
Signed with Eagles for one year, $1.025MM.
50. Matt Forte, RB (Bears): Forte is no longer in the Bears' plans, but he's coming off a season in which he compiled 1,287 yards from scrimmage in 13 contests, so he's a player that will receive interest from plenty of other teams around the league. Running backs in their 30s typically don't do well on the open market, but Frank Gore was even older than Forte last year when he inked a deal worth $4MM per year. I would be surprised if Forte didn't match or exceed that figure.
Signed with Jets for three years, $12MM.

Honorable mention:
Photos courtesy of USA Today Sports Images.
Follow @PFRumors