Updated on June 25th, 2016 3:32pm CT
The overwhelming majority of the rookies in the 2016 draft class have officially signed. However, as we approach July, we still have a small group of stragglers. Seven rookies have yet to put pen to paper with their respective teams and that group includes three first-rounders: Joey Bosa (Chargers, No. 3), Darron Lee (Jets, No. 20) and Joshua Garnett (49ers, No. 28).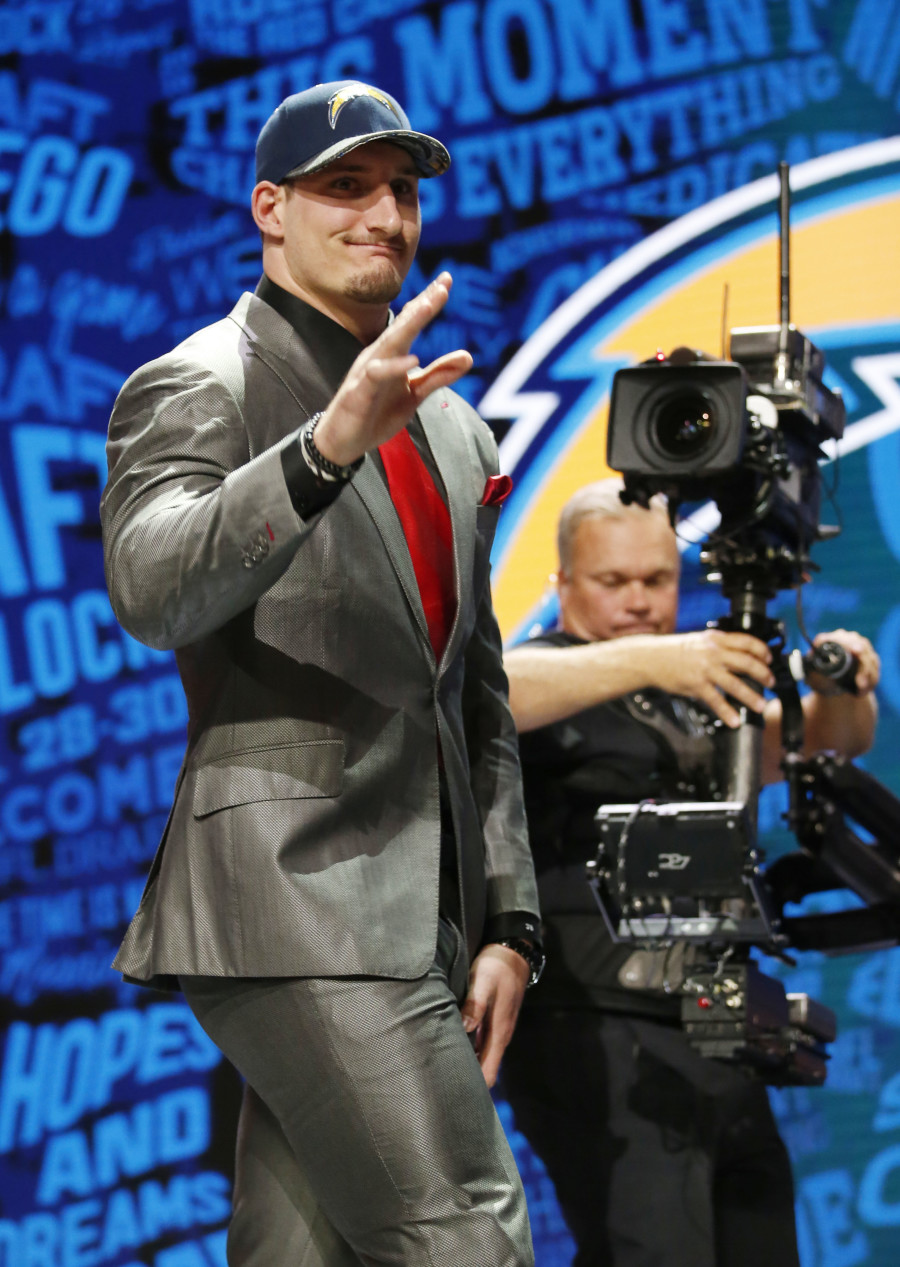 [RELATED: Download The Must-Have Trade Rumors App Today]
Bosa, of course, stands as the most high-profile player yet to sign his rookie pact and his negotiations are also the most public of the bunch. This week, agent Todd France and team president of football operations John Spanos both discussed the negotiations in radio interviews and it appears that the two sides aren't even in agreement as to what the disagreement is all about. Spanos says the two sides are hung up on the idea of offset language. France, meanwhile, says there are other reasons behind the protracted talks, including cash flow.
The latest Collective Bargaining Agreement has made rookie contracts much simpler than they used to be. Every rookie from No. 1 through (roughly) No. 256 receives a four-year deal with varying salary amounts based on where they are selected. However, offset language is among the key clauses which may be discussed. If a player with offset language in his contract his released midway through the deal, the original team is only on the hook for the difference in salary between the two contracts. Without offset language, the player can effectively double dip and collect two paychecks. Naturally, there are many player agents who are disinclined to forfeit that potential earning power.
Of the seven players without signed deals, four of those players are third-round picks. That's because contracts in the third round are, for some reason, far less regulated than the rest of the draft. While third round picks have slotted signing bonuses like everyone else, the base salaries can be brokered and that's probably at least part of the holdup for these four rookies. However, one pattern to note is that first-rounders Bosa, Lee, Fuller, and Garnett are all represented by powerhouse agency CAA.
Here is the complete list of 2016 rookies who have yet to complete their contracts with signatures and initials:
Cleveland Browns
Dallas Cowboys
New York Jets
San Diego Chargers
San Francisco 49ers
Tennessee Titans
Photo courtesy of USA Today Sports Images.
Follow @PFRumors