With the season fast approaching, we're chatting with beat writers from around the league to gain insight on each team's offseason and how those moves will impact the season ahead.
Today, we continue the series by discussing the Dolphins with Armando Salguero of The Miami Herald. You can follow Armando on Twitter @ArmandoSalguero and check out his stories here.
Zach Links: What's the latest on Dion Jordan? How do you see things playing out in the end?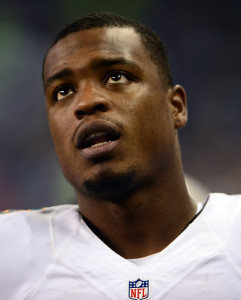 Armando Salguero: I reported today that the roster bonus to Dion Jordan on the fifth day of camp is a non-issue because he owes them more money than they owe him. He has to return over $3MM in signing bonus which he lost rights to when he was suspended. The Dolphins have to pay Jordan $1.69 million in that roster bonus. So Jordan isn't getting any money from the Dolphins and he will be with the team during training camp, assuming he is reinstated. How will it play out beyond that? If he wins a spot, he's on the team. If he doesn't … He'll be like all the other players in August that don't earn a roster spot in training camp. He'll be looking elsewhere.
Zach Links: Do you think new addition Arian Foster still has some good football left in the tank? Was the Foster signing an indication that the team is less-than-thrilled with Jay Ajayi and Kenyan Drake?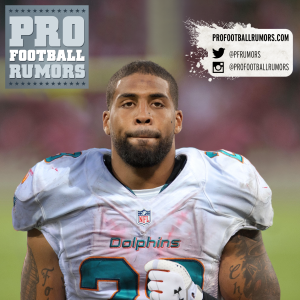 Armando Salguero: I am told the Dolphins like Ajayi and Drake just fine. But, the team also likes the idea of having a veteran who has shown he's a quality back when he's healthy. I see this Dolphins backfield situation as Miami playing the odds. All three players — Foster, Ajayi, Drake — have had injury issues during their careers. The team is hopeful at least a couple of them can remain healthy in 2016. If one of those is Foster, he might be the best bargain, back-of-free agency addition in the division. But, again, only if he casts aside his recent history for being injured and unavailable.
Zach Links: Do you believe that new coach Adam Gase will elevate Ryan Tannehill's level of play? What kind of year do you think Tannehill will have in 2016?
Click here to read more about the Dolphins..<

Armando Salguero: I'm not going to predict what type of season or what stats Ryan Tannehill will deliver. There's a million ways to get that wrong and only one way to be right about that. But I am certain that in Gase, Miami's starting quarterback has a strong advocate. Gase, I've been told, would jump on a grenade for Tannehill if he has to. I know this because Gase told me so. And that is new for Tannehill. He hasn't gotten that type of security from the Dolphins coaching staff in several years. Gase knows his success depends largely on how well Tannehill plays. It makes sense for the new coach to have his QB's back. Tannehill knows he's not had the kind of support Gase is giving and to keep that support, he has to play well and reward the coach. It's an interesting symbiotic relationship.
Zach Links: At No. 13, the Dolphins were able to draft a player who was widely considered to be one of the very best talents in this year's class. How do you think Laremy Tunsil will adjust to playing guard in his first NFL season?
Armando Salguero: I think Tunsil will have growing pains, like many other rookies stepping up in level and playing an unfamiliar position. The Dolphins will use him at left guard and he'll get left tackle reps in training camp as well. I believe when all is said and done, he'll be the team's starting left guard and backup left tackle if Branden Albert is injured. The only way that doesn't happen is if Dallas Thomas plays out of his mind. Thomas says he has a new approach or disposition this year. Worst case scenario, the Dolphins will be better at left guard this year than they were last year, regardless of the player at the spot.
Zach Links: Reshad Jones skipped all of OTAs and the first day of the mandatory June minicamp before ending his holdout. Given that he has two years remaining on his deal, did Jones ever have a chance of forcing the Dolphins' hand and getting a new deal done this summer?
Armando Salguero:  I suppose Jones had a chance to sway the Dolphins to give him more money but that is gone now. He's going to be reporting to camp and they're not motivated to pay him right now. This must be said: The Dolphins highly value Jones. They will pay him next year by extending his deal, barring unforeseen issues. But Jones has to perform to par this year. That's what the holdout was about. Jones wanted more certainty about getting paid in the future regardless of what happened this year.
Zach Links: Do you see the Dolphins improving on their 6-10 record from last season? Do you think they can put themselves in the playoff picture this year?
Armando Salguero: The trillion dollar question! Given that they have not had one training camp practice yet, played one preseason game, or made one roster move, I don't think it's possible for me to say the Dolphins will or won't be in the playoffs. They play in a tough division. They were the worst team in that division last year. That is a steep climb. I think this is a better constructed team. I think this is a better coaching staff, particularly at the top. I don't know that it will translate to a 10-6ish record. And neither does anyone else.
Photos courtesy of USA Today Sports Images and PFR on Instagram.
Follow @PFRumors