The old adage that defense wins championships may or may not be true, but you'll be hard-pressed to find a title-winning team that didn't build heavily through the draft. Rookie classes, naturally, are evaluated on the perceived upside of the NFL newcomers, but which rookies are ready to contribute right out of the gate? And, how do they fit in with their new team schematically?
To help us forecast the immediate future of these NFL neophytes, we enlisted the help of draft guru Dave-Te Thomas who has served as a scouting personnel consultant to NFL teams for multiple decades.
Today, we continue PFR's Impact Rookie series with his insight on the Oakland Raiders' draft class:
Oakland or Las Vegas? Wherever the Raiders end up playing, both their offensive and defensive foundations are well on their way to being established, as quarterback Derek Carr and left defensive end Khalil Mack were efficient and sensational, respectively, during their second campaign in the league last year.
This is a young team on the rise, a team that returns all but three of the players who started for them in 2015. The front office opened their wallets and brought in help for the secondary, pass rush and offensive line that should see the organization increase their playoff chances. Established pass protector Kelechi Osemele left Baltimore to provide the Raiders with a drastic upgrade at the left guard spot manned by departed J'Marcus Webb (Seattle) last year. With Webb, the front wall yielded 38 sacks and saw their ground attack limp to 91.1 yards per game last season, the fifth lowest average in the league.
Even with future Hall of Fame safety Charles Woodson in charge, the defense gave up 258.3 aerial yards per game, the 25th-highest total in the NFL. They tied for 13th with just fourteen interceptions, but replace Woodson with Cincinnati's Reggie Nelson, who tied for the league title with eight pass thefts last year, along with finishing sixth in the NFL with 22 passes defended and ranked second on the Bengals squad with 77 tackles. Nelson is also a great veteran mentor for first round safety, Karl Joseph, who should be ready to start by the season opener after an injury-marred 2015 campaign at West Virginia.
First Round – Karl Joseph, SS (West Virginia, No. 14 overall)
The team's first-round draft pick is still working hard trying to get his surgically repaired right knee ready for the rigors of training camp. Hurt in a non-contact drill in early October, the slight-framed strong safety compensates for his lack of ideal size and bulk with tremendous force behind his hits. While those bone-rattling tackles will excite the fan base, it will also alert the refs, as Joseph's penchant for getting too aggressive have led to the flags being thrown on a regular basis. While penalties in bunches were the norm for the Raiders in the past, the defense "wised up" last year, ranking 23rd in the league with just 104 penalties for the unit.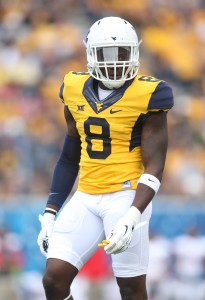 At the time of his injury, Joseph was leading the major college ranks with an average of 1.3 interceptions per game and paced the Big Twelve Conference with an average of 1.5 passes defended per contest. He had a career-high three interceptions vs. Georgia Southern last year, the first Mountaineer to accomplish that feat since 1994.
Joseph graduated in December with academic honors and was the team's "valedictorian" on the gridiron, where he had started 42-of-44 games during his career. He recorded eight interceptions while deflecting twelve passes, delivering 284 tackles (209 solos) with a pair of sacks and 15.5 stops-for-loss. His hard-hitting style caused eight fumbles, which he recovered six of them.
Despite lacking great bulk, Joseph possesses good upper body thickness, large, natural hands (9 ¾-inches) and room to carry at least another ten pounds of bulk for a potential move to strong safety at the next level. He lacks blazing quickness (4.59 in the 40-yard dash), which will limit his position duties to the strong-side slot. While he has good range, there is a bit of stiffness in his hips when he attempts to transition (note-prior to his injury in 2015, Joseph was working on how to compensate for some hip stiffness with a short stride to help him open his hips quicker in transition), but he shows good ability to plant-&-drive, coming out of his breaks cleanly. He seems to play better when making plays in front of him, as he lacks the second gear to recover when trying to stay with the speedy receivers on deep routes.
Joseph is an emotional team leader who takes well to hard coaching. He has the field awareness to easily break down plays and locate the ball, doing a very good job of staying low in his pads and taking proper angles to close on and make the play. His field vision when playing in the shallow zone allows him to fill the rush lanes in an instant while breaking sharply on the ball in underneath passing situations. As a strong safety, he has shown that despite size issues, he can mirror the tight ends on underneath routes and shows good anticipation skills and awareness dropping back in the zone. Those fumbles caused are evident that he has a nose for the ball and the interception figures highlight his natural hands to make the interception.
Click here to read more about the Raiders' rookie class..
Third Round – Shilique Calhoun, LB/DE (Michigan State, No. 75 overall)
Shilique Calhoun's addition addresses the team's primary need for quality depth at linebacker. A late season wrist injury cost Calhoun an opportunity to earn first round money, but the Raiders are looking at the former All-American taking a "step back" from line duties, as they plan to convert him into a strong-side outside linebacker.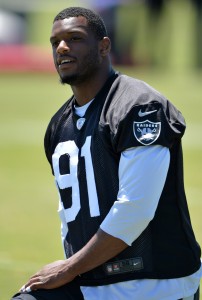 That wrist injury also prevented him from playing in the 2016 Senior Bowl and even though he was relatively healthy a good portion of the 2015 schedule, 2014 injuries and his lack of ideal bulk hade some teams questioning if he is a true edge rusher or someone who will need to convert to strong-side linebacker in a 3-4 alignment. The Raiders decided that linebacker would be his best fit.
Calhoun started 41-of-53 games at Michigan State, including his last 40 appearances, as the strong-side defensive end has recorded 127 tackles (74 solos) with 27.5 sacks for minus 216 yards, 45.0 stops for losses totaling 274 yards and 62 quarterback pressures, as he also caused five fumbles and recovered five others, returning three of those turnovers for 58 yards and a pair of touchdowns. He also scored on a 56-yard interception return, deflecting two other tosses and blocking two field goals.
The first thing you notice about Calhoun is the tremendous initial explosion he generates coming off the snap. He plays with superb leverage and balance on the move. He shows urgency moving down the line and has made very good strides in improving his footwork dropping back in pass coverage (could be a good line-backer candidate in the 3-4 defense). He uses his long arms with great efficiency in defeating reach blocks (see 2015 Central Michigan and Purdue games) and has a strong hand thrust to jolt offensive linemen coming out of their stance. His lateral agility allows him to play faster than his impressive timed speed. He shows very good flexibility changing direction and his low center of gravity prevents blockers from locking on and dragging him to the ground. He shows very good knee bend and hip flexibility to stay up moving through trash. Calhoun could prove to be a great value pick and an impact addition for the here and now.
Undrafted Rookie Free Agent – Darius Latham, DT (Indiana University)
While the team figures to see all seven of their draft selections make the season opener roster, buzz coming out of camp is that the Raiders might have unearthed a defensive tackle find in Indiana's Darius Latham. A suspension during the summer, followed by a DUI charge this offseason leading up to the draft might have kept the run stuffer of the draft. The team did draft versatile Illinois lineman Jihad Ward in the second round, but it was Latham that shined while Ward was dealing with a knee issue in minicamp.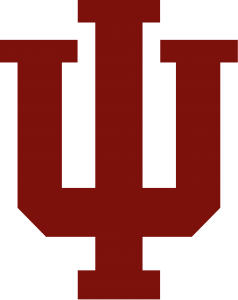 The current plan is to use Ward at right defensive end, playing behind Mario Edwards. Calhoun will learn the strong-side 'backer position occupied by Bruce Irvin and Latham will challenge Leon Orr and Dan Williams for playing time at left defensive tackle. Latham's wide body could also see him shift to nose tackle, if the team loses interest in Stacy McGee as Justin Ellis' backup. Williams led Raiders defensive tackles with 48 hits, but got into the backfield to chase down the quarterback just once. Ellis started nine times and posted only 22 tackles, while Orr managed only three stops. McGee matched Ellis, delivering 22 tackles.
Latham appeared in eleven games during the 2015 season, starting all but the Penn State clash. Despite constant double-team coverage that limited him to 33 tackles, he tied for second on the team with four sacks and was third with ten stops behind the line of scrimmage. He applied five quarterback pressures and blocked two kicks vs. Rutgers, having a third block in that game nullified when another teammate was penalized. He also closed out his career by intercepting his first pass as a Hoosier – coming vs. Duke in the Pinstripe Bowl.
Latham shows explosion and suddenness coming off the snap. He is a quick twitch type who showed in 2015 that he could play with a high motor. He has very active hands and puts enough power behind them to shock and stun getting into a blocker's chest. He is best when working near the line, but has the loose hips needed to quickly change direction. He will labor in long distance pursuit, but has a good initial burst to shock a blocker off the snap.
Before 2015, Latham did not show good block recognition and had an adequate feel for locating the ball. Suddenly, that all changed in his final year. He is still the type that needs a few reps to retain, but he made good adjustments on the move and played with better awareness, showing the desire to locate. He has very good balance to stay on his feet working through trash and uses his natural strength well to plug the inside gaps. His arm strength and hand punch lets him get the separation needed to get back on the play in a hurry.
The Hoosiers lineman also uses his reach effectively to stack and his wide anchor to hold ground at the point of attack. With his quickness shooting the gaps and solid base, he's tough to move out, even when matching up versus double teams. He is tough to defend in the short area when moving down the line and is very conscious of low blocks and how to avoid them. With the decrease in bulk, he should have no problem at the NFL level in becoming an immovable object at the point of attack, as he is quick to hunker down and fill the rush lanes.
Latham has developed a good feel for the ball and showed in 2015 that he was quick to locate it (see: games against Wake Forest and Rutgers). In the past, he would get his pad level too high, resulting in him losing some strength in his anchor, as he failed to sink his hips. However, he now stays at a good pad level, so he can use his functional strength to stack and control. He has the lower body power to maintain ground at the point of attack and has become more conscious of keeping his hands inside his frame in order to not to expose his chest to blocks. If he can stay on the straight-and-narrow off the field, Latham could carve out a career for himself at the next level.
Dave-Te Thomas owns and operates The NFL Draft Report, a service providing insight to league scouting departments for over 40 years. All year round, you can read Thomas' in-depth reviews of both blue chip prospects and diamonds in the rough by visiting the NFL Draft Report blog.
Photos courtesy of USA Today Sports Images.
Follow @PFRumors