Mark Davis has yet to publicly acknowledge the recent efforts the city of Oakland has made to keep the Raiders in the Bay Area, but some progress between the team and its current city came to light on Monday.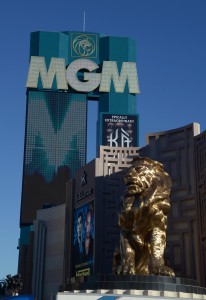 Raiders officials were to meet today with Bay Area stadium proponents from the NFL and the city of Oakland, according to an NFL Network report (via CSNBayArea.com). This comes a day before Oakland and Alameda County are slated to vote on a stadium proposal term sheet — a $1.3 billion project with a substantial financial pledge from the Ronnie Lott-fronted Fortress Investment Group.
The first known meeting between the Raiders and integral players behind this proposal represents a step, and it comes when the farther-along Las Vegas venture has hit a snag.
Davis and Las Vegas Sands owner Sheldon Adelson, who has helped spearhead this prospective Vegas site for the Raiders, have encountered difficulties making a deal, Mike Florio of Pro Football Talk reports. While Nevada governor Brian Sandoval and the state legislature have already approved the $750MM in public money to be put toward this new stadium, additional funding for the $1.9 billion domed venue would come from the Raiders, the NFL and Adelson's group. That hasn't proved to be a smooth process, and Florio notes Davis not yet denouncing the Oakland stadium effort could be a calculated move to maintain some leverage in the Vegas talks.
Florio reports the past two weeks have been difficult between Davis and Adelson as they negotiate. One of the potential sticking points could be the casino mogul being expected to push for partial ownership of the Raiders and a path to control of the team. That could also be an issue for the NFL, with its past (and potentially present) hesitancy regarding placing a team in Sin City. This also isn't the first time word of contention between Adelson and the Raiders has surfaced.
"I negotiated to bring in the Oakland Raiders, an NFL football team from Oakland, because they don't have a stadium there, that I would build a stadium and rent it out to the Oakland Raiders," Adelson said in October. "They want so much. So I told my people, 'Tell them I could live with the deal, I could live without the deal. Here's the way it's gonna go down. If they don't want it, bye-bye."
Davis and Adelson are still expected to strike a deal, per Florio, who notes that won't occur because Adelson suddenly gives in. This will be a key topic of conversation at this week's owners meetings, with a December summit again featuring relocation as a major issue.
Photo courtesy of USA Today Sports Images.
Follow @PFRumors