Ian Rapoport of NFL.com tweets that the Seahawks will not be heavily penalized, if they are penalized at all, for failing to disclose via injury report that cornerback Richard Sherman played the 2016 season with a significant MCL injury.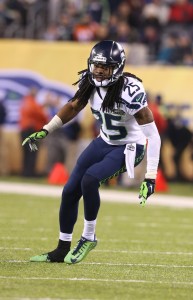 [RELATED: Luke Willson Turned Down Contract Offer]
After Seattle's season came to an end in the divisional round of the playoffs, head coach Pete Carroll revealed that his star corner had battled the injury all season. But while Sherman appeared on the "did not participate in practice" report in 11 separate weeks, his absence was explained as "not injury-related" in 10 such weeks. The other week was officially chalked up to an ankle injury.
As such, the team was clearly in violation of league policy, and it might have lost a second-round pick as a result. Carroll might also have received a fine. Last September, of course, the league fined Carroll $200K and heavily punished the Seahawks – they received a $400K fine to go along with a loss of a a fifth-round pick and a week of OTAs – after they violated its rules regarding contact practices in the offseason.
But according to Rapoport (via Twitter), Sherman's injury materials were provided to the league, even if the team was lax in reporting the injury to its opposition. As such, Rapoport believes the violation is not viewed as an egregious one, and the team may escape punishment entirely. The league's inquiry into the matter is wrapping up, and an official decision will presumably be announced soon.
Photo courtesy of USA Today Sports Images.
Follow @PFRumors