Of the 15 quarterbacks selected in last year's draft, seven ended up starting at least one regular-season game in 2016. The Rams' Jared Goff and the Eagles' Carson Wentz comprised the top two picks of the draft, but it was Cowboys fourth-round signal-caller Dak Prescott, the 135th overall choice, who ultimately emerged as the NFL Offensive Rookie of the Year and the face of a 13-3 team.
When the Cowboys drafted Prescott, there was little expectation he'd garner significant playing time right away, let alone thrive from the get-go, with Tony Romo on the roster. But debilitating summer injuries to Romo and backup Kellen Moore opened the door for Prescott, who's now firmly entrenched under center in Dallas. Romo, realizing he wasn't going to start again for the Cowboys, is now working for CBS.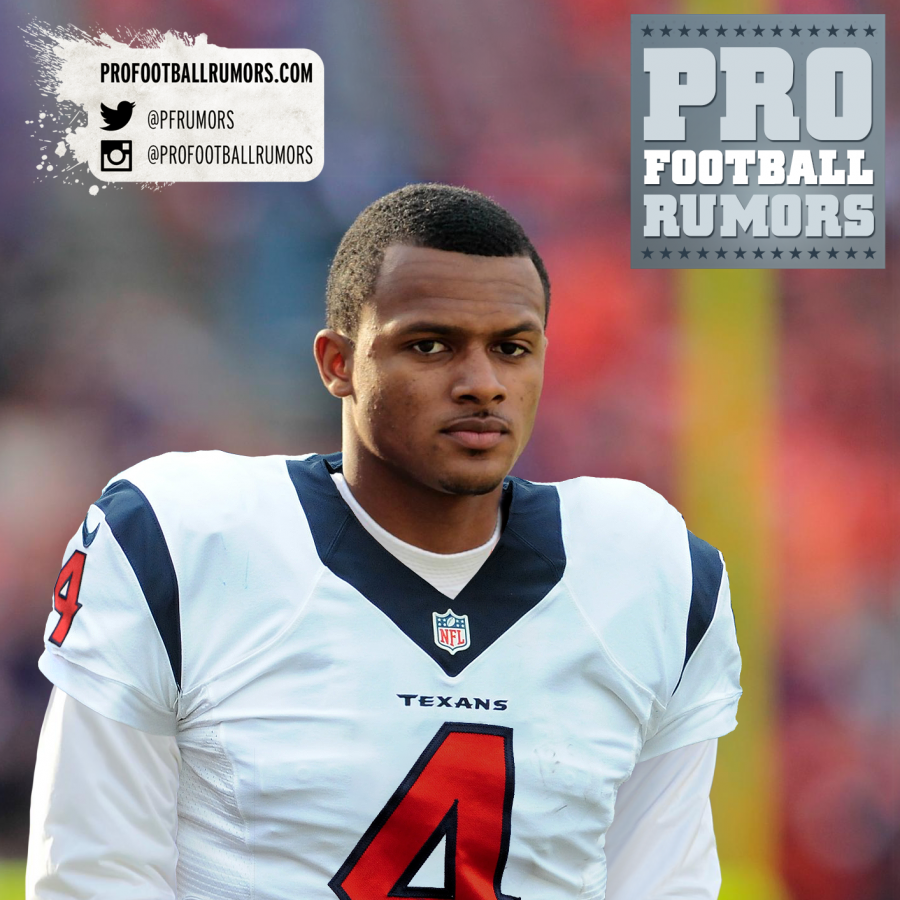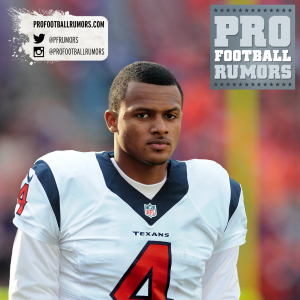 While it's hard to imagine any rookie quarterback from this year's 10-man class bursting on the scene in Prescott-like fashion, it stands to reason at least some will get opportunities to do so. Like last year, three passers went in the first round of the 2017 draft, though immediate playing time isn't a guarantee for any. For now, Mitch Trubisky (No. 2 overall, Bears), Patrick Mahomes (No. 10, Chiefs) and Deshaun Watson (No. 12, Texans) are in understudy roles.
Trubisky, a one-year starter at North Carolina for whom Chicago somewhat controversially traded up a spot to select, reportedly won't see the field as a rookie unless free agent investment Mike Glennon flops. Considering Glennon previously held a starting job in Tampa Bay but didn't do enough to keep it, he very well could struggle enough for Trubisky to grab the reins in 2017.
Watson might also take the helm sooner than later, as the ex-Clemson national championship winner whom the Texans traded up 13 spots to draft is behind a veteran, Tom Savage, who's almost completely untested. Given that the Texans have sullied quality rosters with subpar quarterbacks in recent seasons, it could behoove them to plug in Watson if Savage, he of two career starts and zero touchdown passes, looks like another Brock Osweiler this year.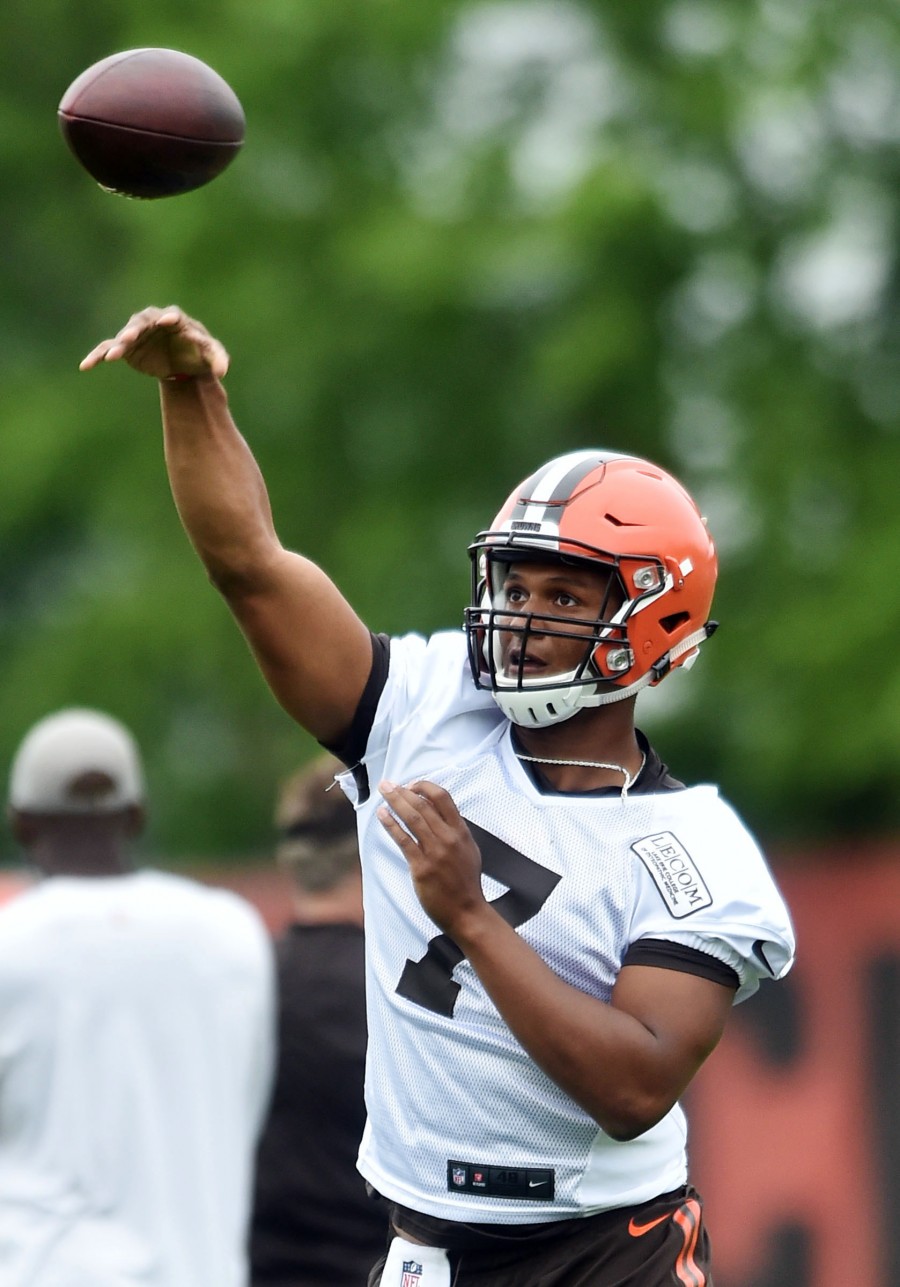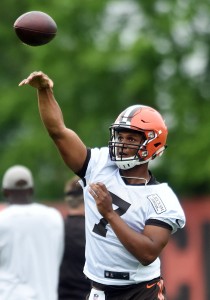 An early path to playing time appears less clear for Mahomes, even though Kansas City paid a high price to go up 17 places to secure him. At the moment, the ex-Texas Tech gunslinger looks like a good bet to red shirt 2017 behind Alex Smith as the Chiefs take at least one more kick at the Super Bowl can with the steady (albeit non-elite) veteran at the helm.
Perhaps more than any other QB in this year's class, Browns second-rounder DeShone Kizer stands out as someone who looks destined to amass playing time as a rookie. The 52nd pick and former Notre Dame dual threat has impressed in the very early going in Cleveland. Moreover, his main competitors for the Browns' open starting job, Osweiler and Cody Kessler, aren't exactly Otto Graham and Bernie Kosar.
As Prescott and 2012 third-rounder Russell Wilson have shown in the past half-decade, a quarterback doesn't necessarily have to come off the board at the top of the draft to star right away. That's surely heartening to the Giants' Davis Webb (third round, No. 87), the 49ers' C.J. Beathard (third round, No. 104), the Steelers' Joshua Dobbs (fourth round, No. 135), the Bills' Nathan Peterman (fifth round, No. 171), the Lions' Brad Kaaya (sixth round, No. 215) and the Broncos' Chad Kelly (seventh round, No. 253). Barring injuries, though, Webb, Dobbs and Kaaya have virtually no chance to earn starting roles at any point in 2017, as each is behind an established veteran. On the other hand, there's no Eli Manning, Ben Roethlisberger or Matthew Stafford on any of the rosters of the 49ers, Bills and Broncos, which could give Beathard, Peterman and Kelly a glimmer of hope. Still, for various reasons, all three look like major long shots to break out as rookies. Then again, the same could've been said about Prescott 12 months ago.
Photos via USA Today Sports Images and Pro Football Rumors on Instagram.
Follow @PFRumors