The NFLPA decided to retain executive director DeMaurice Smith, amending the union's constitution from holding another election. Smith attained the job in 2009 and won elections in 2012 and 2015. This week's unanimous vote — one featuring Richard Sherman, Adam Vinatieri, Dolphins long snapper John Denney and free agent center Ryan Wendell as four of the 14 voters — put the kibosh on Cyrus Mehri's hopes of challenging Smith in a 2018 election.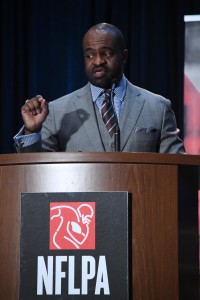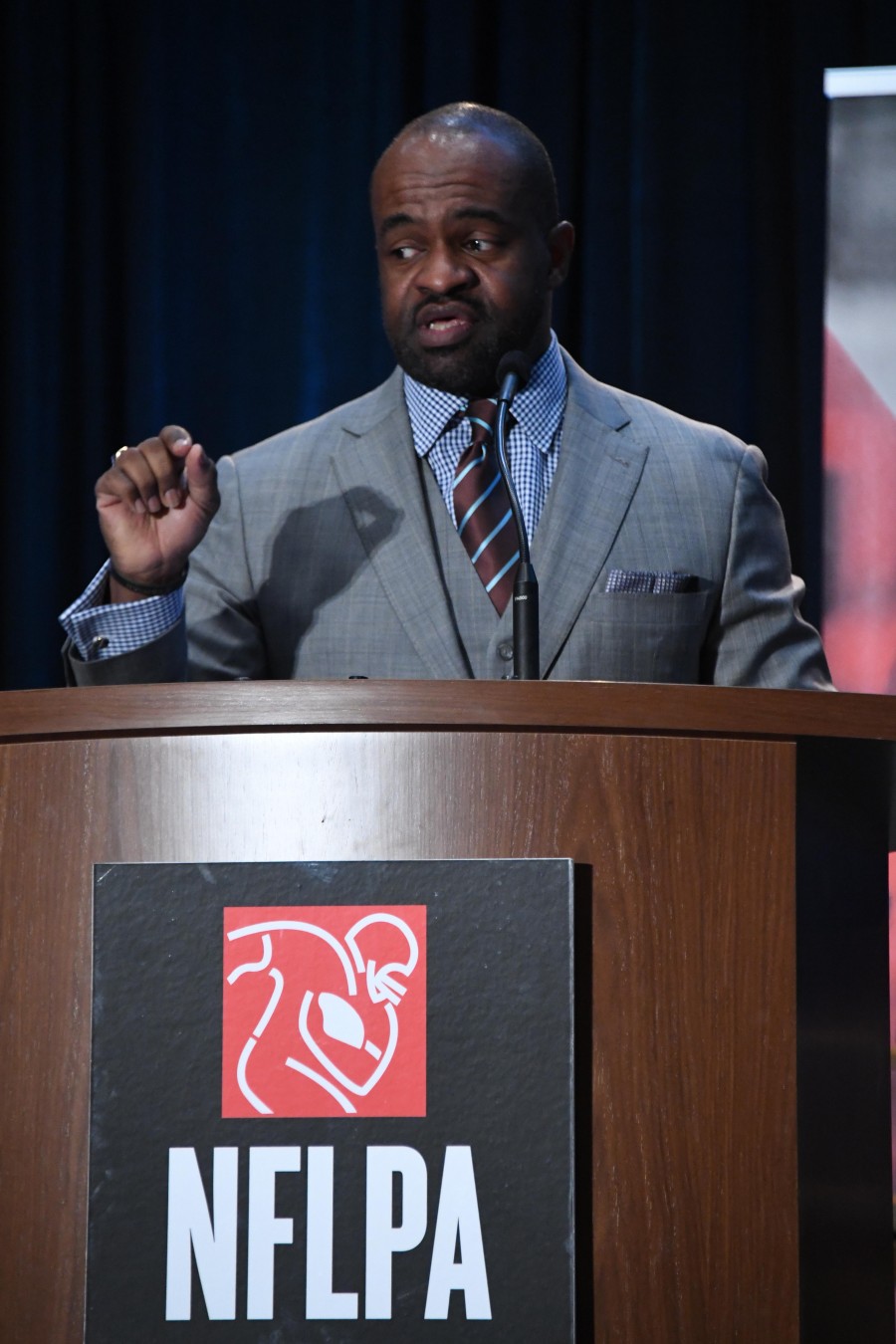 The Boston Globe's Ben Volin reports Mehri wrote a letter to NFLPA president Eric Winston and the executive committee Thursday indicating he still intends to press the league's 32 player reps for a formal spring election.
"Basically, I'm going to tell player reps, 'Look, you were robbed of this ability to control your own destiny. You're only going to get good things from competition. You can have a competition if you stand up and say you want it,'" Mehri said, via Volin. "The players that I talked to loved the ideas that I had. If we can organize the player reps to call for an election, it will happen."
The co-founder of the Fritz Pollard Alliance that brought the Rooney Rule to the league, the 56-year-old Mehri told Volin the NFLPA didn't post the new constitution on its website until August. Upon informing Winston at an August dinner about his plans to challenge Smith for the post, the would-be challenger didn't come away pleased with the response.
Winston said Mehri "didn't do his homework" about the changes, instead making his pursuit like a public campaign. The NFLPA, per Volin, did not want another "free-for-all" like what occurred in 2015, when Smith fended off eight others vying for the executive director job. This led to the 14-member vote this week.
"At the end of the dinner Eric mentioned to me, 'Well, they changed the process,'" Mehri told Volin. "They wanted to create the false impression that the election was in the spring. Meanwhile, they were just going to quietly have his contract renewed by some insiders."
Mehri has already approached player reps about his crusade. Winston said earlier this week having full-on elections every three years would not be a good look for the union. Mehri appears to disagree.
"I started talking to player reps, and a couple of things happened — they uniformly are in favor of competition, uniformly they feel I'm a legitimate candidate, and uniformly none of them remember signing off on changing the constitution," Mehri said. "Which they must have done, but must have done in such a trickery way that they didn't know what they were signing on to.
"So I think there's a scandal buried in this thing, because normally a constitutional change would be in neon lights, very vivid and open."
Photo courtesy of USA Today Sports Images.
Follow @PFRumors