Colin Kaepernick and his legal team have now requested two high-profile individuals be deposed in his collusion lawsuit against the NFL. Jane Goodell, the wife of NFL commissioner Roger Goodell, and John Schnatter, the former CEO of Papa John's pizza, have both been sent deposition requests, according to Charles Robinson of Yahoo Sports and Jason La Canfora of CBSSports.com.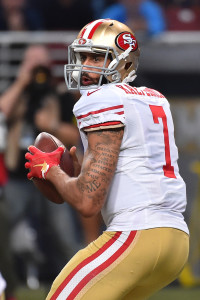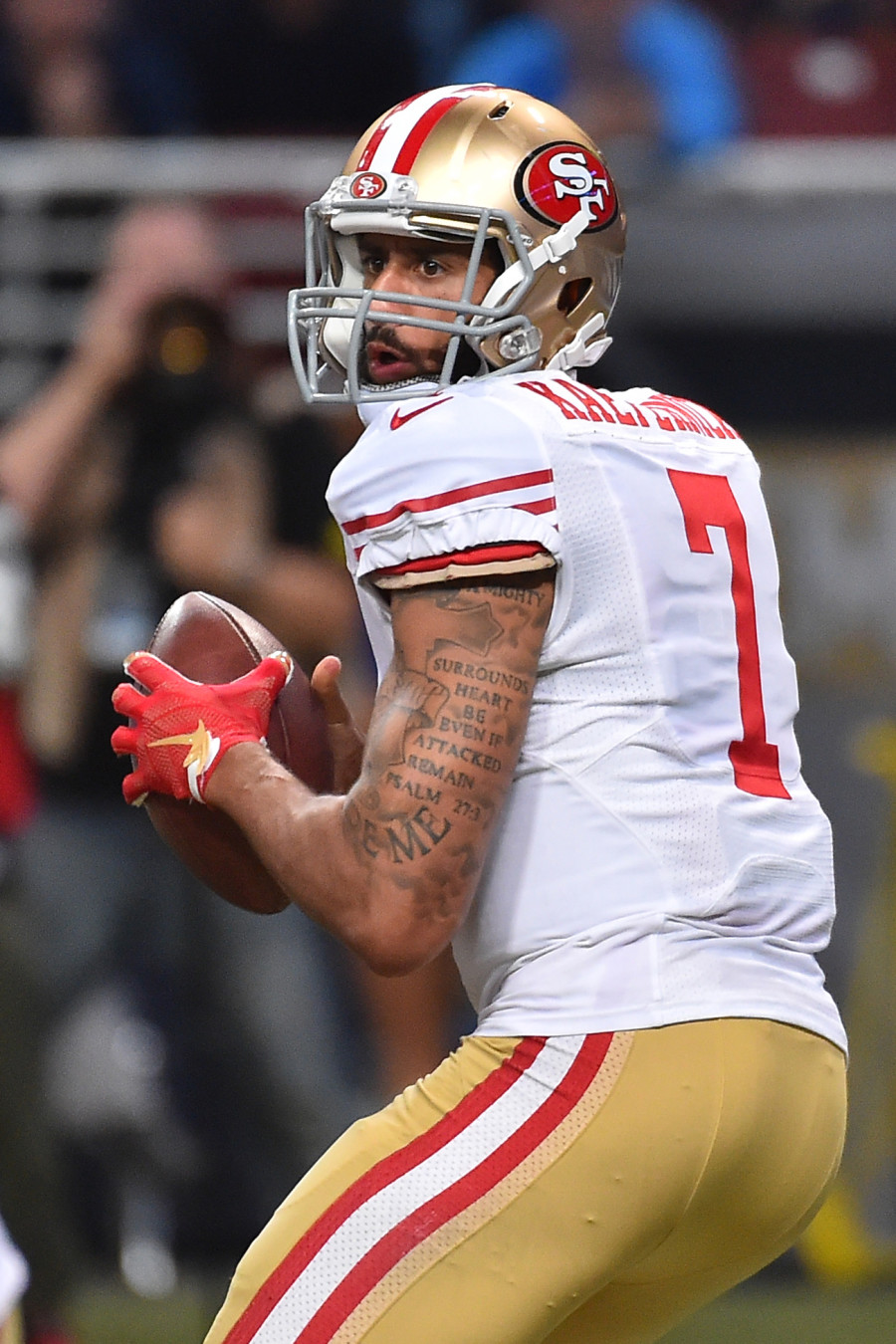 Kaepernick has already asked for records, emails, and text messages from Roger Goodell and several other notable NFL executives and coaches — including Seahawks head coach Pete Carroll and 49ers owner Jed York — but Jane Goodell is only tangentially related to the league. Her inclusion in the lawsuit is most likely related to an October Wall Street Journal article which detailed Goodell's use of an anonymous Twitter account to defender her husband from social media criticism.
Schnatter's involvement in the Kaepernick grievance is also adjacent to the league, as he complained that kneeling NFL players — a form of protest initiated by Kaepernick — was to blame for declining television ratings, and therefore, lackluster pizza sales. Cowboys owner Jerry Jones, who is also on Kaepernick's deposition list, owns more than 100 Papa John's locations and enjoys a close relationship with Schnatter, per La Canfora, who reports Kaepernick's lawyers want to determine Jones' role in Schnatter's comments.
Kaepernick, of course, didn't play in the NFL in 2017 and has since argued that league owners are conspiring to keep him off the field. The end goal of Kaepernick's grievance may be to terminate the current collective bargaining agreement (no matter how unlikely that may seem), but he'd been expected to be granted much leeway when questioning NFL owners.
Photo courtesy of USA Today Sports Images.
Follow @PFRumors