The most high-profile free agent signings occurred more than two months ago, but as we near June there are still talented NFL free agents available on the open market. Most of these players (with a few exceptions) won't command much guaranteed money, and none will factor into the compensatory draft pick formula given that we've passed the May 8 deadline for comp selections. Let's take a look at the offensive players who will try to find a home as training camp approaches:
Bryant has been available for nearly a month, but so far has yet to generate any serious interest. While teams such as the Cardinals and Packers were mentioned as possible early suitors, the list of clubs who don't intend to sign Bryant is ever-growing. The Browns, Jaguars, Giants, Ravens, and Bills are among the teams who are reportedly out on Bryant, leaving the 29-year-old with a limited pool of potential new clubs. Bryant rejected a three-year deal from the Ravens last month, as he apparently prefers a lucrative one-year pact that will allow him to hit the market again in 2019. Whether he can attain that goal is an open question, as Adam Schefter of ESPN.com recently reported there are "far more" teams unwilling to pay Bryant that league minimum salary than there are clubs open to even considering the veteran wideout.
Possible fits: Cardinals, Packers, Patriots, Redskins, Seahawks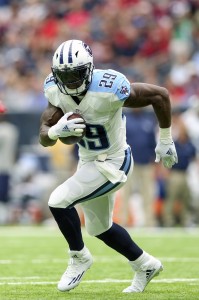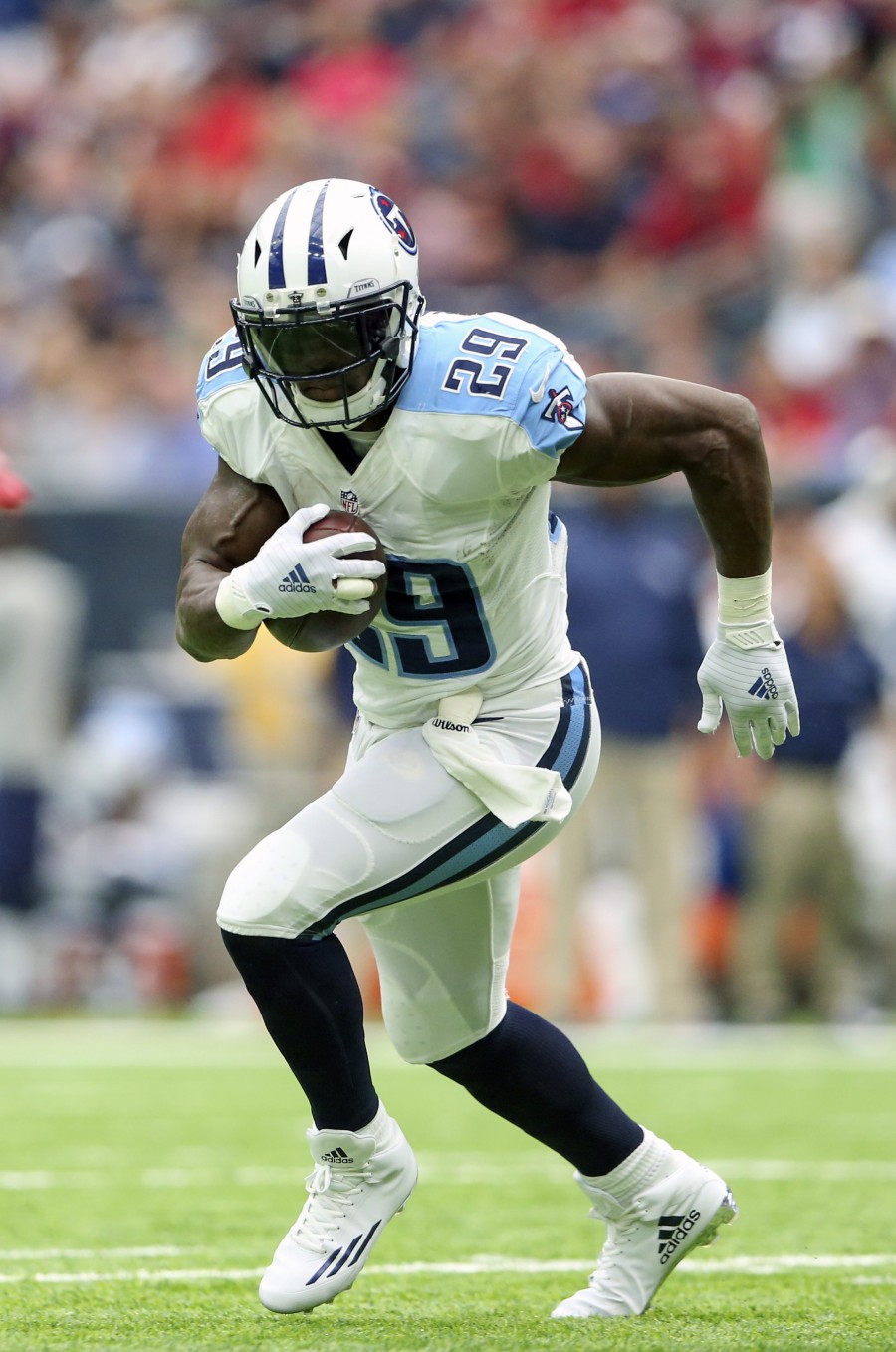 Like Bryant, Murray is a former Cowboys star who still has something to offer despite offering declining production in recent seasons. After being released by the Titans, Murray was briefly a hot commodity, as he took meetings with the Lions, Dolphins, and Seahawks inside of a week. All three of those clubs have since added running backs (Kerryon Johnson, Frank Gore/Kalen Ballage, and Rashaad Penny, respectively), so Murray may have to look elsewhere. As Scott Sprat of Pro Football Focus noted in April, Murray is probably best-suited to a third-down back role at this point in his career, especially given that he's still an excellent receiver and graded as PFF's No. 1 pass-blocking back in 2017.
Possible fits: Colts, Ravens, Steelers, Texans, Broncos, Chargers
Howard has never been a world-beater, but he's been a competent offensive lineman for awhile. The 31-year-old has made at least 10 starts in six consecutive seasons, and started all 16 games for the Ravens in 2017. Baltimore declined his option in order to save $3MM, and he's visited both the Colts and Saints. Also capable of playing guard, Howard would be a solid addition to a number of struggling offensive lines, either as an immediate starter or as a top reserve.
Possible fits: Bills, Bengals, Texans, Colts, Giants
The Bears acquired Inman from the Chargers last October in exchange for a conditional seventh-round pick, and he went on to produce adequate results for Chicago. In eight games, Inman put up 23 receptions for 334 yards and one touchdown. Inman ranked 38th among 94 qualifying wideouts in Football Outsiders' DVOA, meaning he was pretty effective on a per-play basis. He's been hosted by both the Cowboys and Colts this offseason, and while Dallas no longer looks like a suitor after adding Allen Hurns, Deonte Thompson, and Michael Gallup, Indianapolis is still in dire need of wide receivers. New Colts offensive coordinator Nick Sirianni was Inman's position coach in Los Angeles.
Possible fits: Colts, Bills, Texans, Titans, Chiefs, Cowboys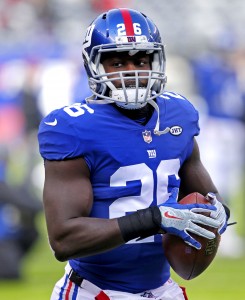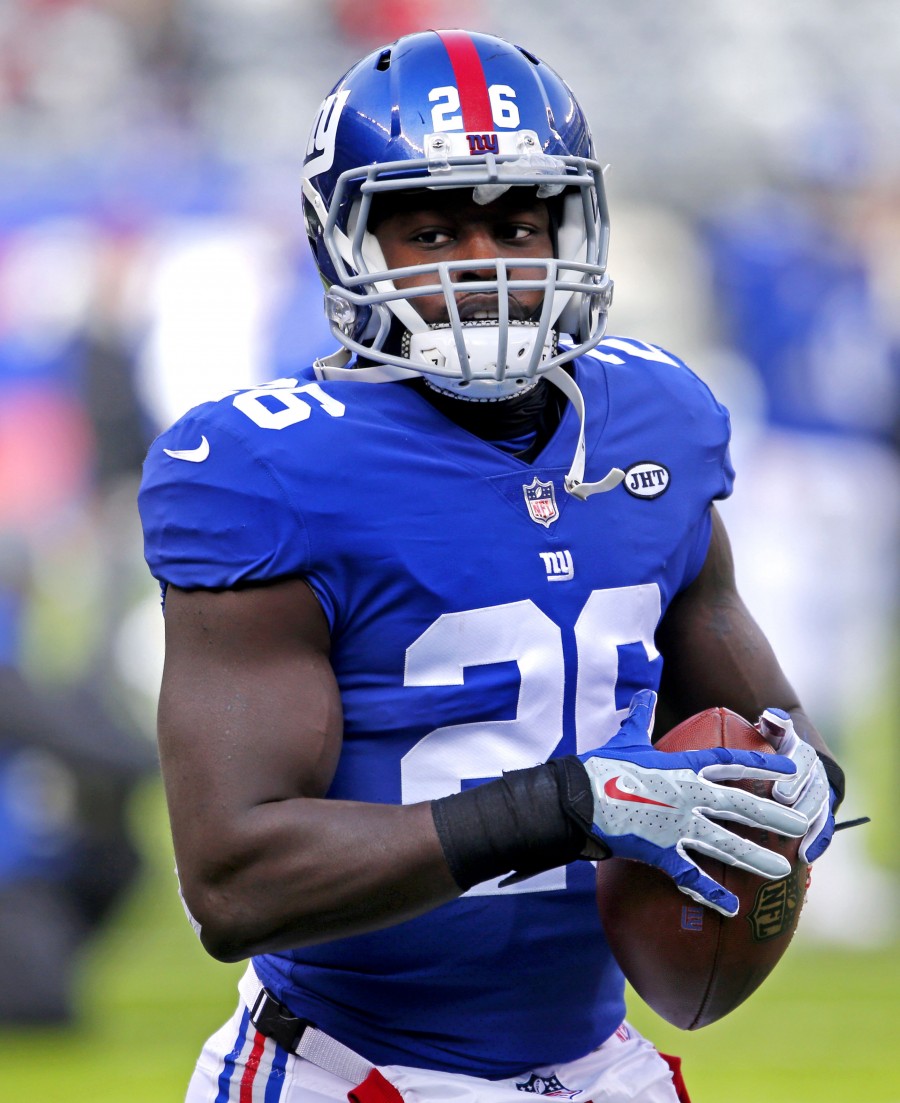 Darkwa posted the best year of his NFL tenure in 2017 by setting career-highs in starts (11), rushes (171), yards (751), and touchdowns (five). Still, there's almost no chance he's heading back to the Giants after Big Blue not only drafted Penn State's Saquon Barkley with the second overall pick, but inked veteran runner Jonathan Stewart to a one-year deal. Other clubs that have expressed interest — including the Patriots and Jets — have also added multiple new backs over the past two months. A pounding runner who is also known as an excellent locker room presence, Darkwa should be able to find early-down work even at this late juncture.
Possible fits: 49ers, Eagles, Colts, Texans, Saints
2017 marked the first of Evans' 13 NFL campaigns not to be spent in New Orleans, as the veteran guard signed a one-year, $2.25MM contract to play for the Packers last season. As noted by Chase Stuart of Football Perspective, Evans was arguably the best player selected in the 2006 draft despite not having been picked until the fourth round. He currently boasts 111 points of weighted career approximate value, Pro Football Reference's attempt at a wins above replacement metric. While Evans' legacy likely won't affect negotiations for his next deal, the 34-year-old is still a durable and high-quality lineman. He's played fewer than 14 games just once in his career, and last year ranked as the league's No. 30 guard among 77 qualifiers, per PFF.
Possible fits: Packers, Redskins, Vikings, Seahawks, Bills, Broncos
Lewis had spent his entire 12-year career with the Jaguars, and looked to be ready for a 13th seasons with the club after Jacksonville exercised his 2018 option on February 20. Exactly one month later, the Jags made the decision to release Lewis following their signing of fellow tight end Austin Seferian-Jenkins. Lewis wasn't happy with the decision, but he stopped being a prolific receiving threat roughly a half-dozen years ago. He can still help out a new team, however, especially one that profiles as a run-heavy club: PFF graded Lewis as the league's best run-blocking tight end in 2017, assigning him an 87.1 mark that ranked him just ahead of Rob Gronkowski.
Possible fits: Broncos, Cowboys, Bills, Dolphins, Jets, Texans, Chiefs, Falcons
Quietly productive on 72% playtime, Decker posted 54 receptions for 563 yards during his lone season with the Titans. Tennessee doesn't have any interest in re-signing Decker, and the only clubs to meet with the veteran wideout — the Ravens and Raiders — have since made enough pass-catching additions that they're likely out of the picture. Decker has expressed interest in a reunion with the Broncos, with whom he spent the first four years of his career, but Denver drafted both Courtland Sutton and DaeSean Hamilton in the top four rounds. The 6'3″ Decker ran nearly half his routes from the slot in 2017, so he could give his next team another dimension from the inside.
Possible fits: Bills, Texans, Colts, Chiefs, Cowboys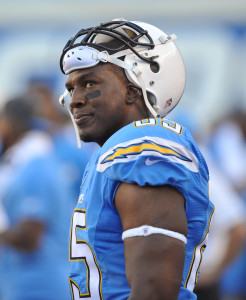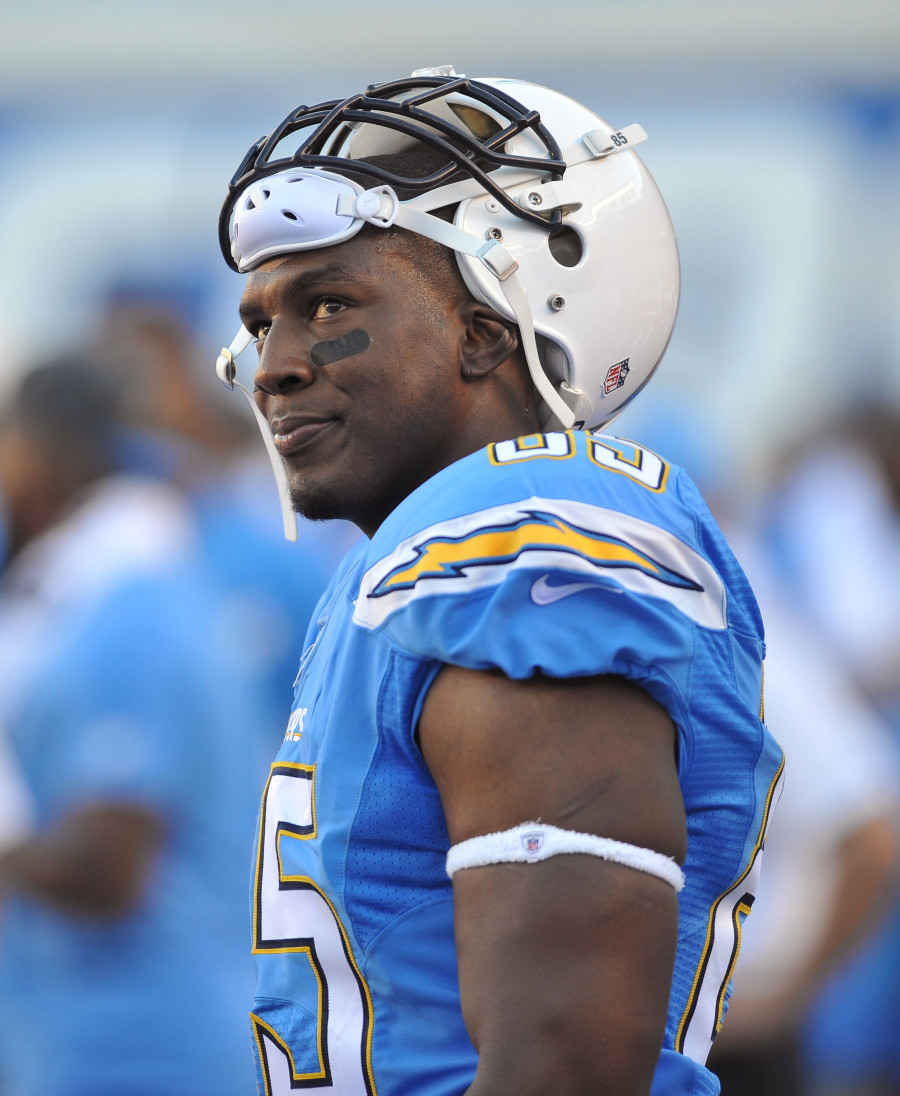 Of the 10 free agents listed here, Gates is perhaps the most likely to retire in the coming months. Gates should almost certainly be able to find some sort of free agent deal, but he's been accustomed to a certain pay level, and it's unclear if he's willing to accept something close to the veteran minimum (or even a $2.25MM deal like Evans took last season). Don't ask the nearly 38-year-old Gates to block, but he can still be an effective complement to an offense. The Chargers aren't planning to re-sign Gates to play alongside Hunter Henry, meaning Gates will finish his career elsewhere.
Possible fits: Cowboys, Broncos, Falcons, Vikings, Texans
Maclin has garnered a bit of interest since being released by the Ravens earlier this year, but the clubs that took a look at him — the Eagles and Cowboys — have made other additions to their respective wide receiver depth charts. There's still room, theoretically, on both the Philadelphia and Dallas rosters for a player like Maclin, but he may have to look elsewhere. Maclin posted career-lows in receptions and yards in 2017, but he put up the 22nd-fastest maximum speed among wideouts last year, per researcher Anthony Staggs. Those speed-based numbers come from the NFL's Next Gen Stats, and indicate Maclin still has some quickness remaining.
Possible fits: Bills, Seahawks, Redskins, Cowboys, Colts
Photo courtesy of USA Today Sports Images.
Follow @PFRumors