Sitting at 1-6 for a second straight season, the Giants unloaded two members of their starting defense — Eli Apple and Damon Harrison — and collected three draft choices. Are more moves on the way?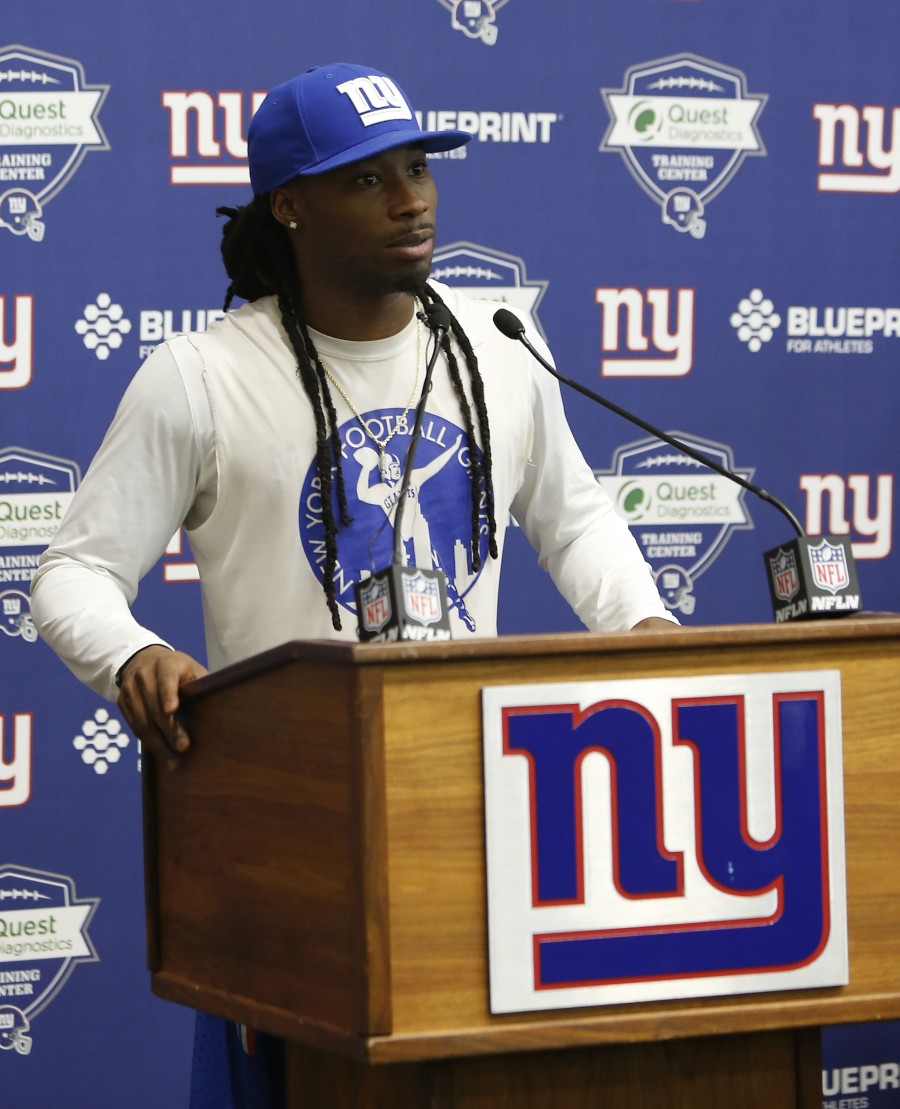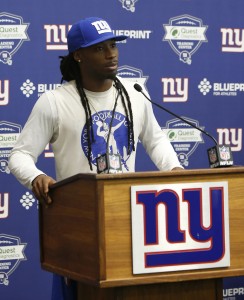 Nearly a week remains until the trade deadline. Dave Gettleman determined the Giants had a chance at a much better season than they did in Jerry Reese's final campaign and, instead of taking Eli Manning's successor at No. 2 overall, the new GM attempted to build for one last run around the 15th-year starter. With that having backfired, it will be tough for the Giants to win many more games due to the team having stripped away two key pieces.
But will they continue to make moves and weaken this year's team? It appears they will. Word out of the Big Apple is the Giants are open to dealing anyone on their defense for the right price.
Veterans like Manning and Janoris Jenkins don't look to factor into the next era of Giants football, and other prominent veterans may not, either. Trade buzz has surrounded Jenkins this week. He's playing on a reworked deal that pushed some money onto future cap figures (both of his 2019 and '20 cap hits are now $14.75MM) but is a proven cover man signed for 2 1/2 more seasons.
Gettleman brought in Alec Ogletree (a captain in his first season with the team) after Reese neglected the off-ball linebacker positions for years. He's only 27 and could be a defensive centerpiece for future Giants teams. But he would draw interest, though maybe not too much due to a $10.5MM-per-year contract. Olivier Vernon missed this season's first five games due to a hamstring injury. This and his $17MM-AAV contract may not put New York in position to recoup much in return. But the Giants did trade Jason Pierre-Paul, and Vernon, too, was brought in to play in a 4-3 defense.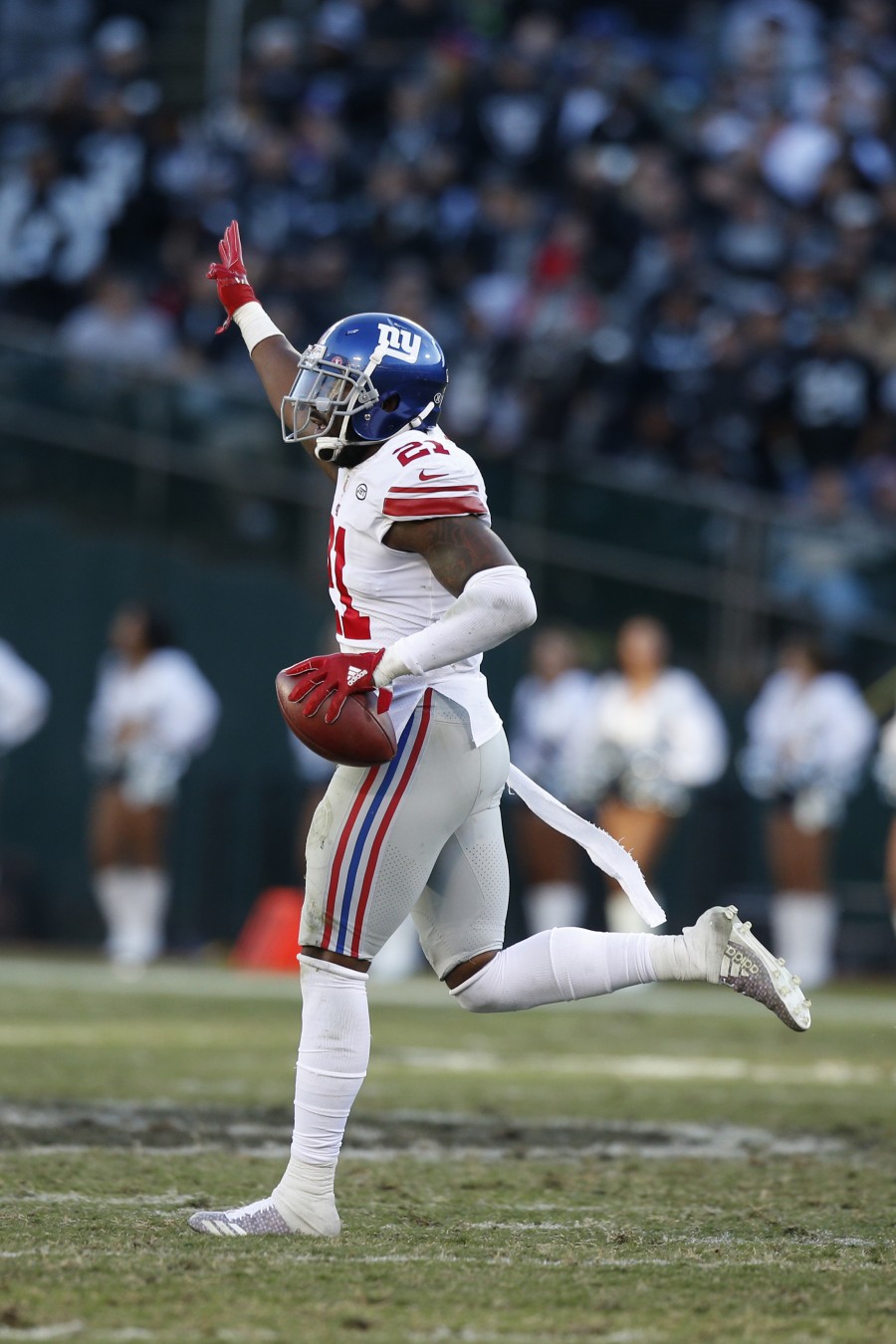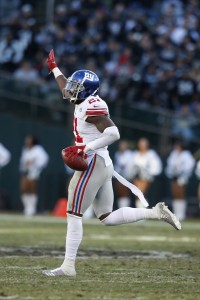 What about Landon Collins? One of Reese's best draft picks is in a contract year and could be a franchise tag candidate and could also be re-signed to anchor future Giants secondaries. Though, no notable extension talks are known to have taken place. Or, this fire sale may continue with homegrown young talent. That would naturally shift the conversation to Odell Beckham Jr.
Beckham is signed through the 2023 season on a wideout-record five-year, $90MM extension. He has brought more drama since a lower-maintenance offseason, prompting co-owner John Mara to express disappointment at the soon-to-be 26-year-old receiver's recent comments, but remains an elite target in his prime. The Giants were asking for two first-round picks for Beckham when he was attached to his fifth-year option. What would they take now that the three-time Pro Bowler's signed to a top-market contract?
A no-trade clause is built into the extension Manning signed in 2015. He said last year his intent remained to finish his career with the Giants and this week said he's not thinking about a trade. There wouldn't be many suitors, given Manning's contract and performance level thus far this season, and the Tom Coughlin-led Jaguars are not believed to be interested.
Recent Reese draftees like Dalvin Tomlinson and Sterling Shepard have produced as multiyear starters and profile as pieces the Giants will work with going forward, but if the new regime moved them, they'd bring back some more draft capital for choices the current Giants regime can make.
So, who will be the next Giant dealt? Or has the franchise already made its moves? Vote in PFR's latest poll and weigh in with your thoughts in the comments section.
Follow @PFRumors