Patriots wide receiver Josh Gordon was recently hit with an indefinite suspension, and Ian Rapoport of the NFL Network (video link) reports that the suspension stemmed from multiple violations of the league's substance abuse policy and was not based upon just one failed test. Further, Rapoport says that Gordon's drug use was not limited to marijuana, so he obviously has bigger concerns than football at the moment.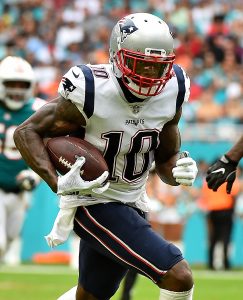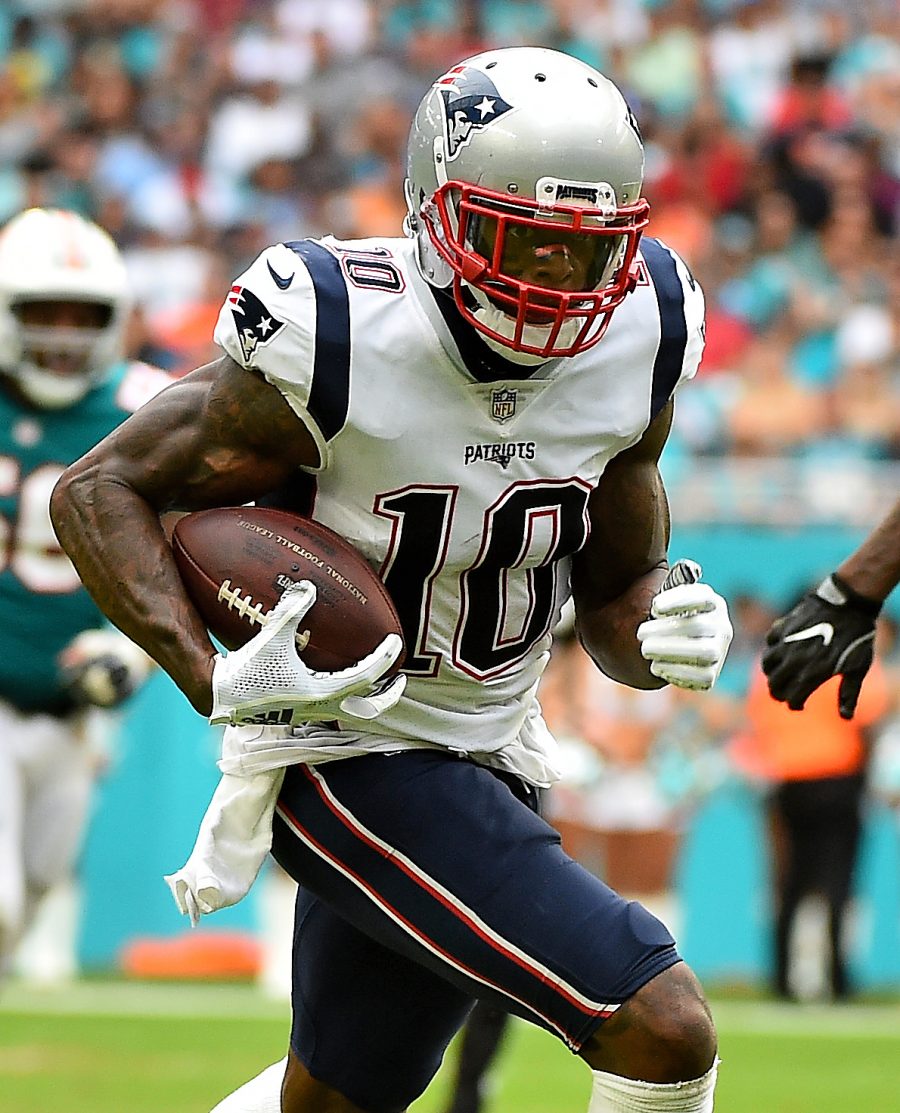 However, because the ban is indefinite and does not carry a minimum number of games, it is possible that Gordon could return for the start of the 2019 season, as Rapoport notes. But the odds of that seem quite long, as Gordon would have to prove to the league that he can remain clean for a sustained period of time.
Gordon was enjoying a productive stint with the Patriots, having posted 720 yards and three scores in 11 games with the team. There was even chatter that New England should use a first-round tender on Gordon at season's end to prevent another club from poaching him, and a league source tells Ben Volin of the Boston Globe that Gordon and quarterback Tom Brady were developing a genuine bond.
Volin also notes that the Patriots did everything they could to support Gordon: they threw him a cookout shortly after he was traded to the team in September, receivers coach Chad O'Shea and offensive coordinator Josh McDaniels took him under their wing and did their best to keep him occupied, and character development coach and pastor Jack Easterby made Gordon his No. 1 project.
Adam Schefter of ESPN.com reports that the Patriots also assigned people to be with Gordon at all times so that he could avoid temptation, but that proved to be unsuccessful. Schefter suggests that Gordon "eluded" the team's security network during the November 18 bye weekend, but as Rapoport stated, Gordon violated the league's drug policy multiple times. Even league commissioner Roger Goodell tried to help Gordon instead of simply banishing him, but Gordon has not been able to shake his demons despite all of the safeguards designed to protect him.
The Patriots, though, have not given up on the troubled talent. Jason La Canfora of CBS Sports also hears that Gordon was a well-liked member of the Patriots and a good teammate, and the club — which apparently had no idea a suspension was coming — hopes to continue supporting him regardless of whether he ever plays another snap.
Photo courtesy of USA Today Sports Images.
Follow @PFRumors