The Bengals seem to enjoy reuniting with old friends, regardless of those friends' present status with the rest of the league. Broncos head coach Vance Joseph, who was the Bengals' defensive backs coach from 2014-15, is expected to be fired at the end of the season, and assuming that happens, he will become one of the top candidates for the Bengals' defensive coordinator job, per Adam Schefter of ESPN.com.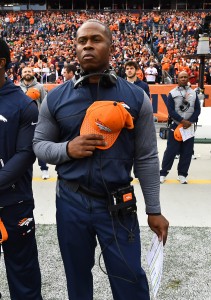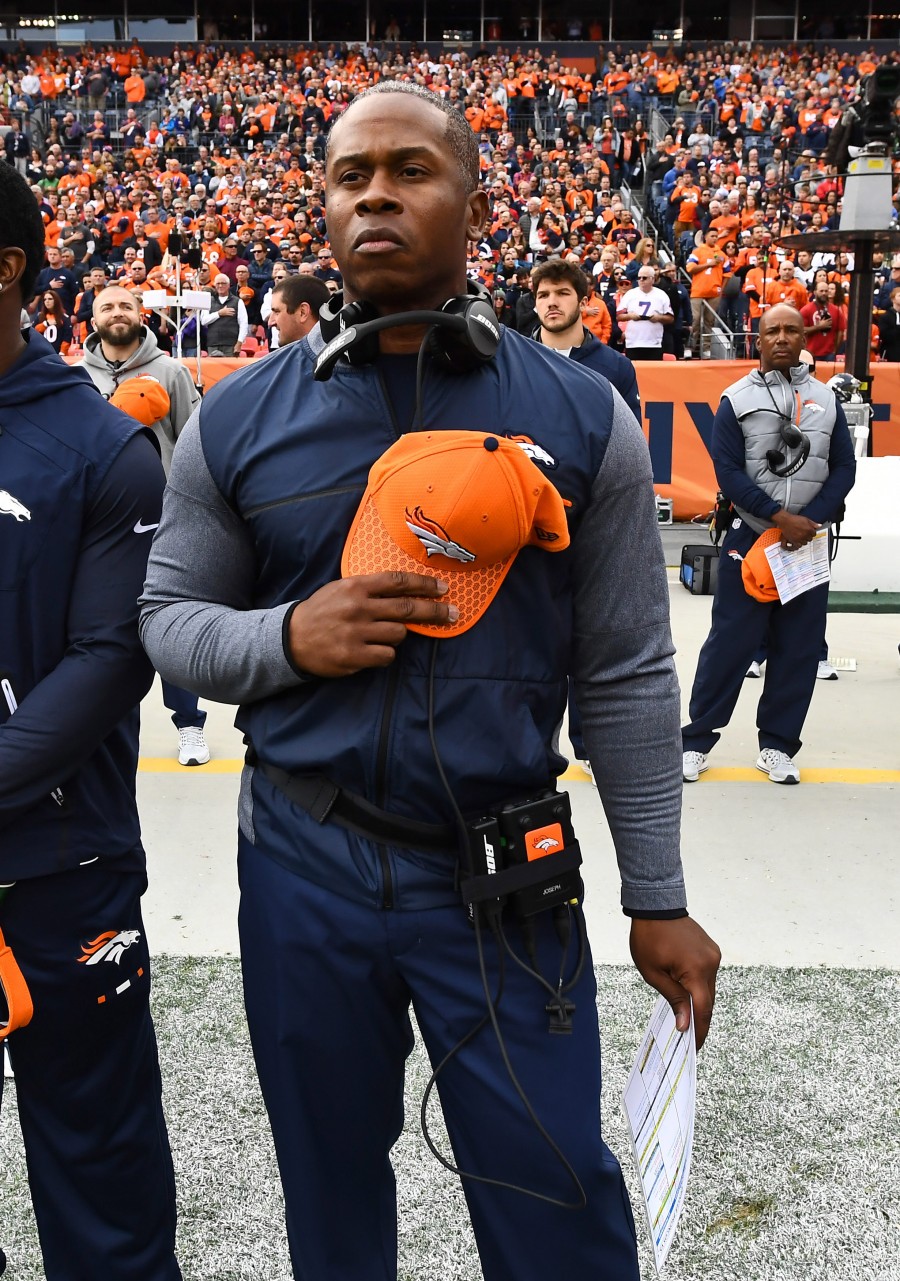 Despite Denver's brief reemergence into the playoff picture this season, Joseph's two-year tenure as the Broncos' head coach has been a resounding disappointment. He very nearly lost his job at the end of the 2017 campaign, and he has appeared overwhelmed at times. But Bengals owner Mike Brown — who quickly hired former Cincinnati staffer Hue Jackson as a special assistant when Jackson was let go by the Browns earlier this year — has retained an interest in Joseph and will consider him for the DC position.
Head coach Marvin Lewis' future with Cincinnati is murky at best, and Schefter suggests that Joseph, if hired, could ultimately replace Lewis as the team's head coach. The same has been said of Jackson, though neither scenario is likely to make Bengals fans particularly happy. Of course, as Katherine Terrell of ESPN.com tweets, the fact that the Bengals are planning to pursue Joseph for their DC job suggests that they already know who their 2019 head coach will be, which means that Lewis could be back for his 17th year or Jackson could get yet another shot at an HC gig.
The Broncos, meanwhile, will need to replace Joseph at the end of the year. Jason La Canfora of CBS Sports writes that the team is still hopeful of interviewing Ravens head coach John Harbaugh, despite Baltimore's recent announcement that Harbaugh will be back in 2019. After all, there have been no extension talks between Harbaugh and the Ravens to date, Harbaugh's present contract only keeps him under club control through 2019, and league sources are skeptical that Harbaugh will return as a lame duck coach.
Broncos executive Gary Kubiak may be open to pursuing offensive coordinator gigs in 2019, but he and Harbaugh formed a strong relationship during Kubiak's one year as the Ravens' OC, and if Kubiak remains in Denver's front office, he would play a major role in trying to get Harbaugh to Mile High.
Follow @PFRumors