A day after Johnny Manziel's CFL exit, the Alliance of American Football is interested to see what the former Heisman Trophy-winning quarterback can contribute.
Since his dismissal from the Montreal Alouettes/ban from the Canadian league, Manziel has been in contact with the AAF, according to Kevin Allen and Tom Schaad of USA Today. The new league is offering the 26-year-old passer a chance to work out for its teams. The XFL has not been in contact with Manziel, a league spokesperson told USA Today.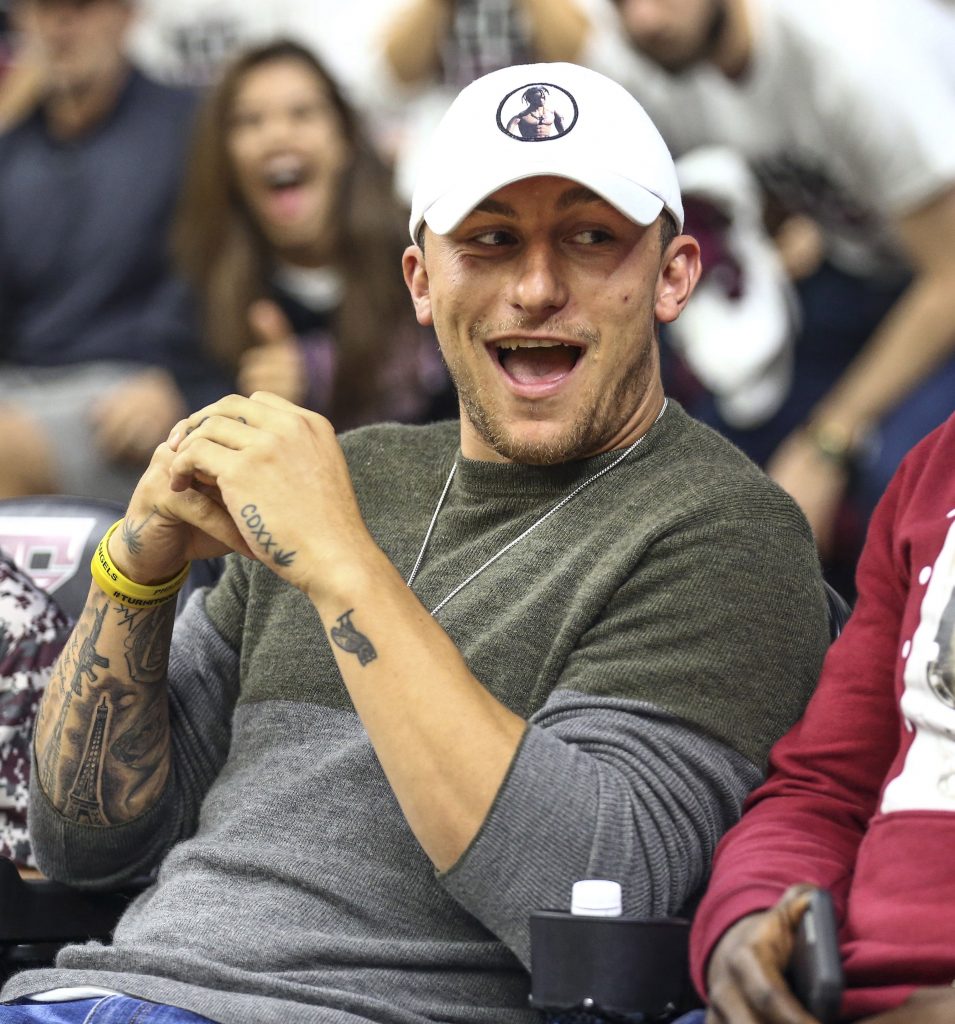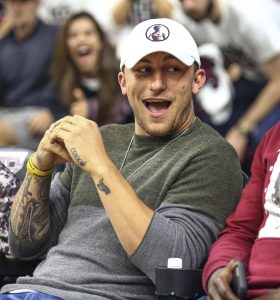 However, at this point it remains unknown if the embattled quarterback will decide to take part in such an audition. Although, Manziel tweeted shortly after his release the CFL reinvigorated his passion for football and that he was looking forward to "exploring new options within the United States."
While the San Antonio Commanders own Manziel's rights, due to the territorial system the AAF is using in its first year, league chairman Tom Dundon said personnel from all eight of the league's teams would be invited to Manziel's workout.
"Right now, it's a decision of the GMs, and they can decide what they want to do," Dundon said, via Allen and Schaad. "If talent-wise this is close, the negative of him is that there is drama with him and you are trying to win games and build a team. The positive is that he brings in fans and attention."
The Commanders have not been in communication with Manziel, per a team spokesman, but they would have the first chance to sign him. The other seven teams could then enter the equation if San Antonio passes. Manziel would not receive a larger salary than other AAFers, according to Dundon. AAF players are each attached to non-guaranteed three-year deals worth $250K.
A 2014 Browns first-round pick, Manziel has not been a particularly good quarterback since his Texas A&M days. He washed out of Cleveland, amid persistent trouble, after the 2015 season and threw more interceptions than touchdown passes in his brief CFL run. But Manziel would be a big draw for the AAF, which has gotten off to a nice start (financial issues notwithstanding) without many big names.
Follow @PFRumors