Tony Jefferson joined up with the Ravens on a four-year, $34MM contract in 2017, making him one of the league's highest-paid safeties at the time. While he's been solid for Baltimore, he has yet to reprise the 2016 performance in which he finished out as the No. 5 ranked safety in the NFL, according to the advanced metrics at Pro Football Focus.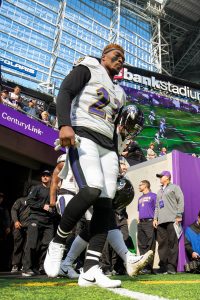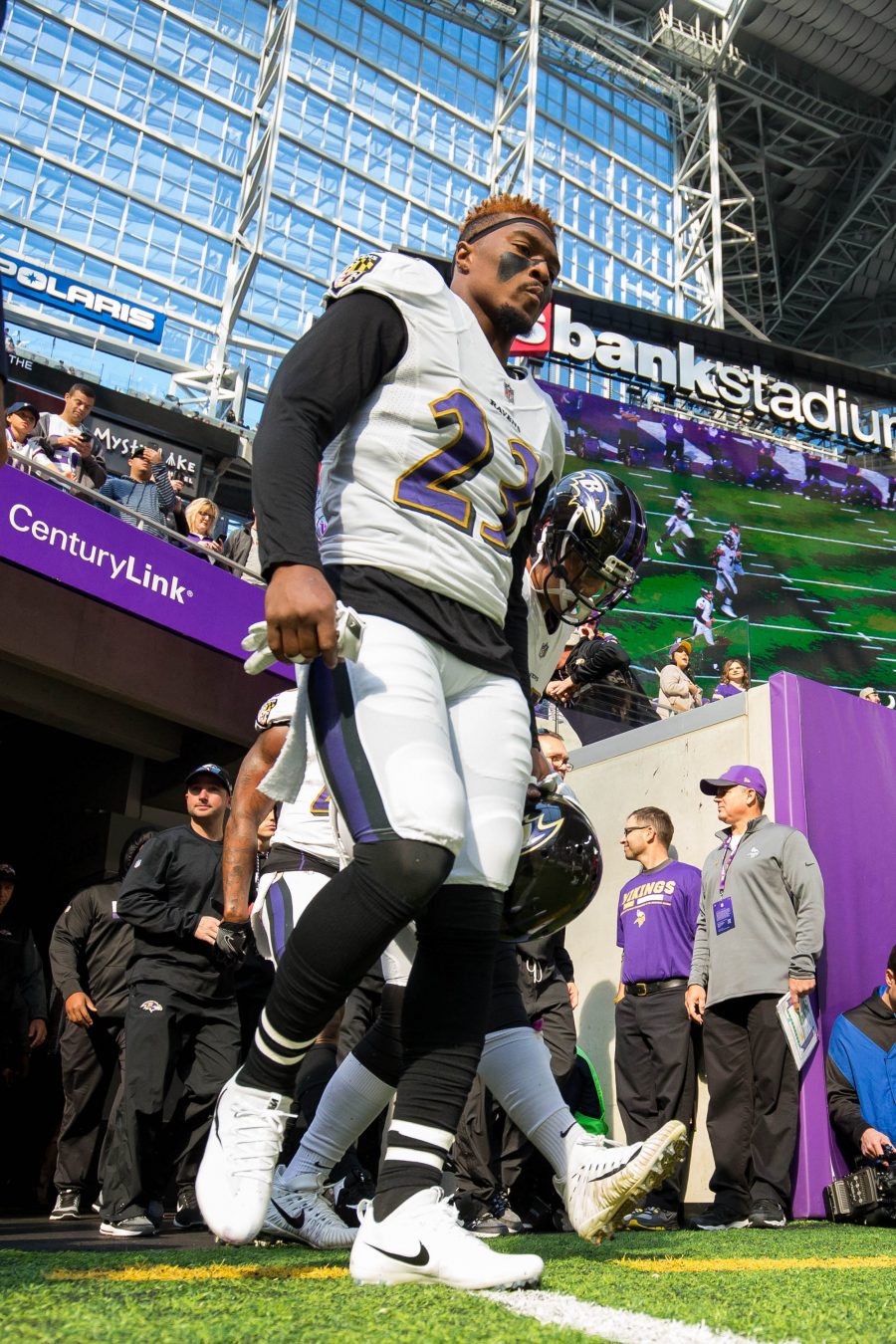 This week, Jefferson sat down with Jeff Zrebiec of The Athletic to discuss what's in store for him and the new-look Ravens defense. Here's a look at some of the highlights:
On whether the Ravens have yet to see the best of him:
Oh, yeah, 100 percent. I've yet to play my best ball. I think it's ahead of me, and I believe in my heart that this year will be one of the better years of my career. I'm comfortable and in a system I believe in. Obviously, I had some learning curves my first year here. The more comfortable I get, the faster I can play, the more I can be myself. … I've gotten an opportunity to learn from Eric Weddle for two years. Understanding concepts and things like that. I think it's going to allow me to play faster.
On his reaction when Weddle told him he was being let go:
It still hurts to this day. I miss him each and every day. I don't think we've gone a day without talking. That's my brother right there. I'm used to being with him in the mornings every day working out, being the first ones here. Just me being around him, I've just carried on that tradition. That's leadership on its own, just doing simple stuff like that. I've learned a lot from him. I just soaked it in.
On his early impressions of Earl Thomas:
He's cool, a very instinctive guy on the field. I've gotten to talk ball with him a little bit. We both have been kind of doing the same thing. He's still not taking it 100 percent because he's still recovering. We've been in the training room together a little bit, so we've gotten to chitchat. He's a very smart, instinctive football player. We're going to play to each other's strengths. I think we both kind of play the same. We go 100 miles an hour: react and go. That's kind of our deal. But like I said, I think his instincts are what separates him from a lot of players, being able to dissect plays and stuff like that.
On his approach to recruiting free agents to the Ravens:
I've been doing this recruiting thing for a while….I've always been a kid who keeps it real with them. And it is what it is from there. I don't try to sugarcoat anything.
The first thing I tell them is that it's a family here. Like right now, I have my son here with me. It's really like that. If you need anything, they are here for you, at your disposal. For any player, I think the first thing you want to hear is people around the building are real with you. That's just how it is. That was the first thing that jumped out when I first got here. Everybody is welcoming, from the cafeteria to upstairs to wherever. That's the first thing I always tried to tell people.
As far as the community, that speaks for itself, too. It's Charm City. People are loving around here. They are accepting, and they love Ravens football. If you're really into it, if you really love football, if you really want to play real defense, I think it speaks for itself. You know where to go. That's really all I say. If you don't choose it, you're probably looking for more money, or you're looking for something else.
But if you want to play real football and real defense, especially in December and in this division, you look at no other place but here.
Photo courtesy of USA Today Sports Images.
Follow @PFRumors