The major changes in Jacksonville are starting. The Jaguars fired executive vice president Tom Coughlin on Wednesday night, Tom Pelissero of NFL.com reports (on Twitter). The team has announced the move.
Coughlin, 73, was in his third season with the franchise. This marked the two-time Super Bowl-winning coach's second stint in Jacksonville. He was the Jags' first head coach, serving in that role from 1995-2002.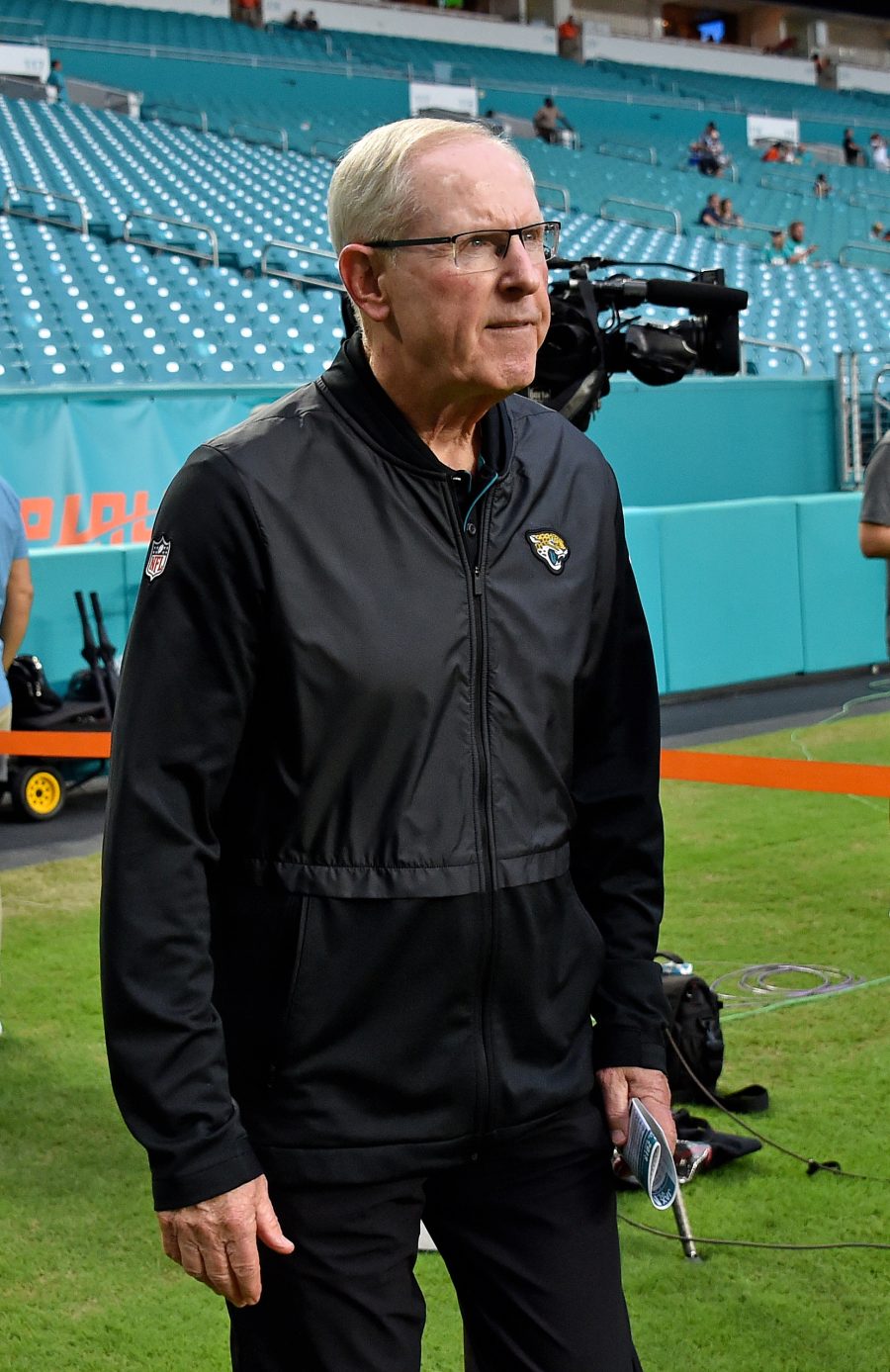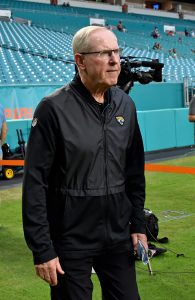 This move comes, obviously, as the Jaguars are wrapping up a second consecutive disappointing season. It also follows Monday's news of an arbitrator ruling against the Jaguars and the NFLPA indicating in a statement that 25% of player grievances over the past two years have been against the Jags. In the statement, which centered around the Coughlin-led organization levying offseason fines, the union urged players to avoid signing with the Jaguars as free agents.
Owner Shad Khan said in a statement he determined earlier this season he would fire Coughlin at year's end but changed his mind after recent days. It would appear the grievance ruling accelerated this timetable. Khan added that GM Dave Caldwell and HC Doug Marrone will report directly to him for the time being.
"I determined earlier this fall that making this move at the conclusion of the 2019 season would be in everyone's best interests but, in recent days, I reconsidered and decided to make this change immediately," Khan said. "I thank Tom for all his efforts, not only over the past three years but for all he did from our very first season, 25 years ago, to put the Jacksonville Jaguars on the map."
Khan hired Coughlin in January 2017, stripping some of Caldwell's powers to bring the longtime Giants HC into the fold. After Caldwell's first four years as GM did not produce any winning seasons, the Coughlin-Caldwell tandem installed Marrone as the team's full-time HC. The Jaguars went 10-6 and came as close to reaching a Super Bowl as they had in their 25-year history, losing a lead late in the 2017 AFC championship game.
On the field, the Jaguars have gone 10-20 since. Off the field, matters have been worse. Players were fined hundreds of thousands of dollars during offseasons, with Dante Fowler and Leonard Fournette confirming they filed grievances against Coughlin. The old-school leader also was the driving force behind Jalen Ramsey's decision to request a trade earlier this season, and Ian Rapoport of NFL.com notes players had become frustrated by Coughlin's mere presence in the building (video link). While the disciplinarian adapted in New York, winning over the Giants and guiding them to two Super Bowls, Coughlin's methods did not go over well with a younger crop of players in Jacksonville.
Marrone looks like a Black Monday candidate, and although Caldwell has managed to avoid ouster rumors, Jason La Canfora of CBS Sports notes (via Twitter) Jags coaches and scouts have inquired about other jobs for weeks. Quarterbacks coach Scott Milanovich landed another CFL head coaching job last week. Caldwell made the Blake Bortles draft pick in 2014 and, along with Coughlin, authorized a 2018 extension for the embattled quarterback. The Jaguars, who selected Fournette over Deshaun Watson and Patrick Mahomes in Coughlin's first draft, took a $16.5MM dead-money hit to cut Bortles this year. Neither Marrone nor Caldwell, however, are locks to be fired, Rapoport adds.
Follow @PFRumors