The Texans have reached an agreement on a three-year extension for left tackle Laremy Tunsil, according to John McClain of the Houston Chronicle (Twitter link). It's a monster number — $66MM — for the former first-round pick.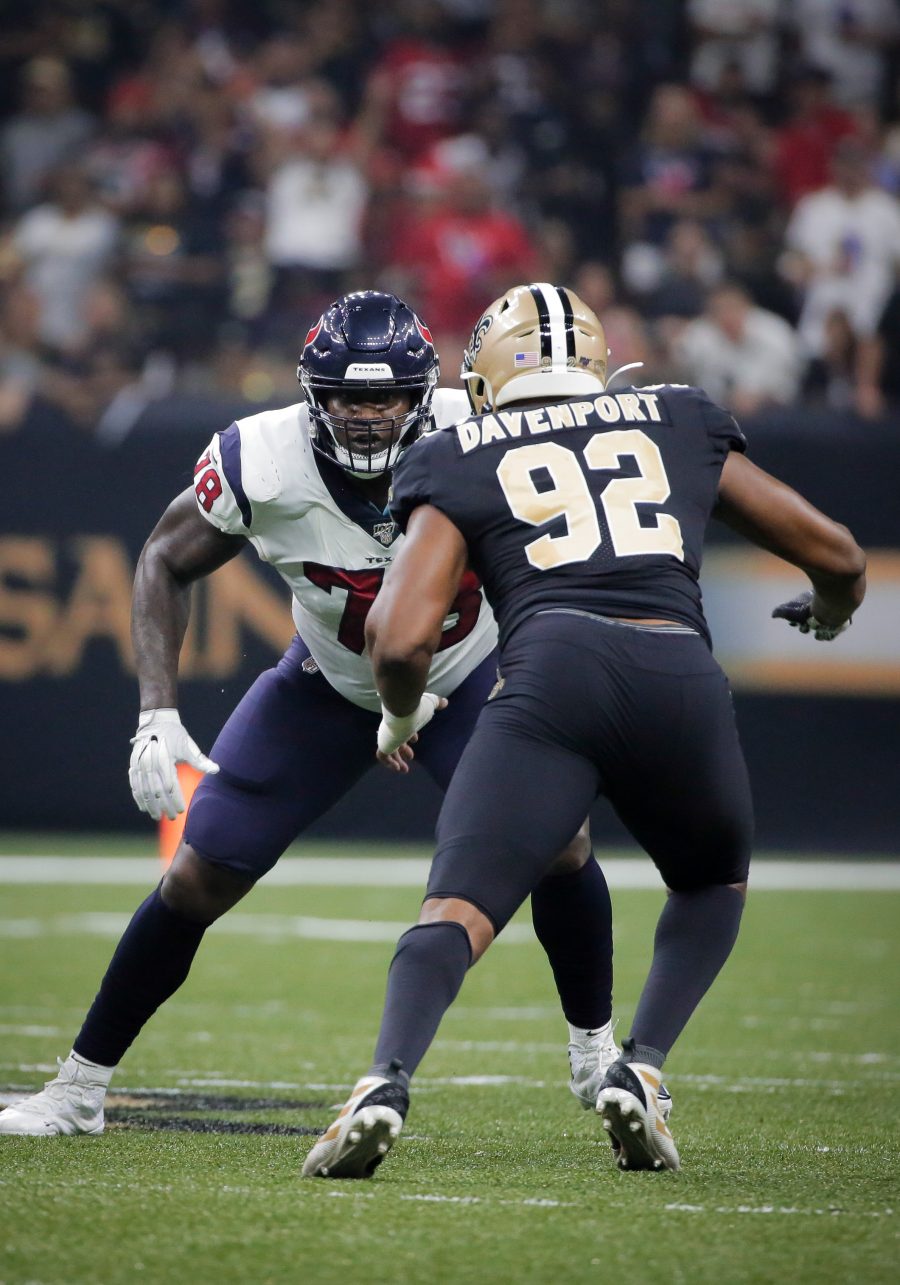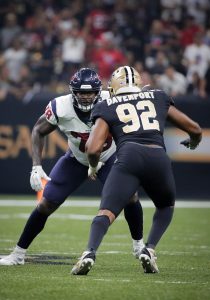 In addition to a $22MM salary, $57MM is guaranteed. The contract contains a $13MM signing bonus, tweets Aaron Wilson of the Houston Chronicle. Tunsil will receive $40MM over the first two years of the deal, per Ian Rapoport of NFL.com (Twitter link).
The numbers on Tunsil's new money are, in a word, staggering. Tunsil confirmed earlier this month that he planned on becoming the NFL's highest-paid offensive tackle, and he's done so by a wide margin. Eagles right tackle Lane Johnson previously held that honor with an $18MM/year average, but Tunsil has now exceeded that figure by $4MM, a hefty increase.
This year, Tunsil will take home more than $27MM, with Wilson adding he will receive $16.85MM fully guaranteed in 2021. In 2022, $10MM of Tunsil's $17.85MM base salary is guaranteed. His $18.5MM 2023 salary is non-guaranteed.
Tunsil's $57MM in guarantees almost surely refers to injury guarantees, not full guarantees. The Raiders' Trent Brown currently leads all offensive linemen $36.25MM in fully guaranteed money, so $57MM would represent an unprecedented jump. Johnson received $55.845MM in injury guarantees on his extension with Philadelphia, and Tunsil has now topped that as well.
Of course, Tunsil held all the leverage in talks with Houston and exerted that clout as best he could. The Texans made a stunning trade to acquire Tunsil last year, sending two first-round picks plus a second-rounder to Miami in order to land 25-year-old starter. Having made that move, there was simply no way Houston could allow Tunsil to leave via free agency, so the club had to give him a massive extension.
Tunsil, the 13th overall selection in the 2016 draft, had one year and $10.35MM remaining on his contract. While the Texans could have theoretically franchised him in both 2021 and 2022, Tunsil could have sat out or refused to sign the tag. The optics of such a maneuver wouldn't have been great for Houston. Instead, a three-year extension will lock up Tunsil through the 2023 campaign.
In spite of his new annual salary, Tunsil remains a good — not great — left tackle. While he's been a full-time starter in each of his four NFL seasons, he's never made an All-Pro team and was given a Pro Bowl nod just once (2019). Pro Football Focus, meanwhile, graded Tunsil just outside the top-20 tackles in each of the past two years.
Tunsil, who fired his agent in March, negotiated this deal directly with Texans head coach/general manager Bill O'Brien, tweets Wilson. Tunsil received input from outside advisors, but he clearly did very well for himself in working out a new contract.
Photo courtesy of USA Today Sports Images.
Follow @PFRumors