Former XFL commissioner Oliver Luck is taking Vince McMahon to court, as Daniel Kaplan of The Athletic writes. Luck is seeking restitution for what he says was a wrongful termination.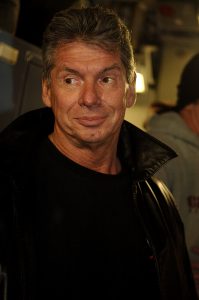 [RELATED: XFL Files For Chapter 11 Bankruptcy]
The XFL shut down operations in the midst of its comeback season and, recently, filed Chapter 11 to renegotiate its debts. Meanwhile, Luck was set to earn at least $20MM on the multi-year contract he signed back in 2018. McMahon's attorney says a letter was given to Luck to explain "the reasons" for his firing. In short, Luck is set to argue that he was fired without cause; McMahon will contend that he was fired with cause and, therefore, he does not owe him anything.
Luck helped steward the league's relaunch, even as he and McMahon watched the Alliance of American Football beat them to the punch.
"We watched them closely," Luck said in the summer of 2019. "Personally, there was no dancing on the grave, no schadenfreude. I was hoping they'd make it through their championship game. … It's helped us a little bit, reaffirmed our model. The AAF also made some mistakes. (The Apollos), in the sports business, that's like a pilot forgetting to turn the engine on."
The XFL has laid off all of its employees with no current plans to resume operations, so this could be the last we see of the experimental league. However, McMahon may have lots of legal filings and court dates ahead of him – that's usually the way things go for companies that file bankruptcy.
Luck, the father of Colts quarterback Andrew Luck, should be able to land on his feet once the dust settles. After earning his law degree, Luck held key positions in the NFL, NCAA, and MLS.
Photo courtesy of USA Today Sports Images.
Follow @PFRumors