We recently profiled Bengals receiver John Ross as a make-or-break player as he enters the final year of his rookie deal, and today we'll look at one of his draftmates, Titans WR Corey Davis. Like Ross, Davis saw his fifth-year option declined earlier this year, which puts him on track for unrestricted free agency following the 2020 season.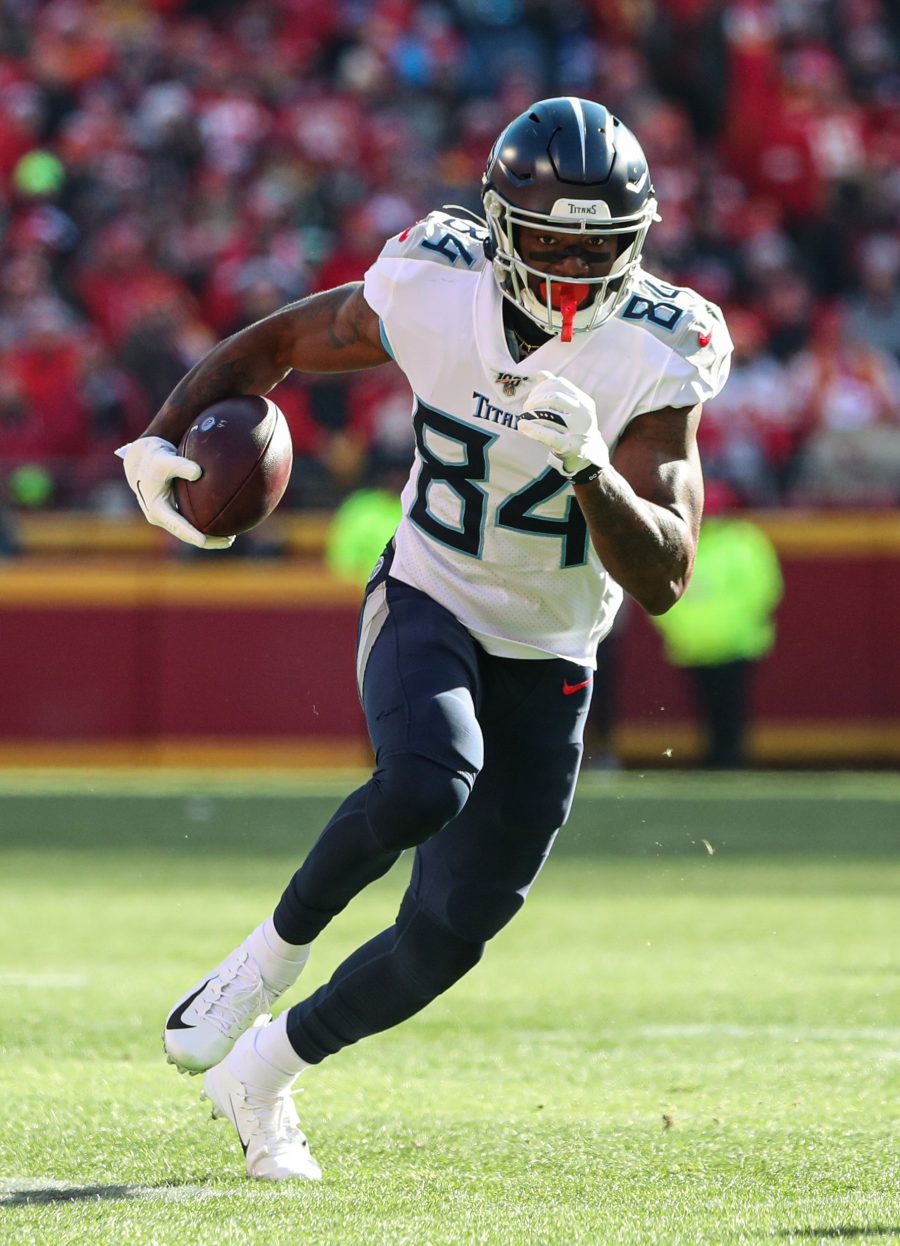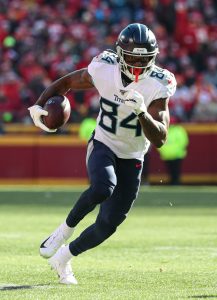 Davis, the No. 5 overall pick of the 2017 draft, entered the league after a dominant collegiate career with Western Michigan. Over his sophomore to senior seasons, Davis averaged 88 catches for 1,448 receiving yards and 15 TDs, and while his level of competition in the MAC was not what it might have been in a Power Five conference, that type of production is tough to ignore. And when it comes packaged in a 6-3, 209-lb physical specimen, it's easy to see why Tennessee pulled the trigger.
Unfortunately for Davis and the Titans, the 25-year-old has been unable to replicate that production in the pros. The all-time NCAA leader in receiving yards has just 1,867 yards in his first three NFL seasons, and after scoring 52 total TDs through the air in college – good for second-most in NCAA history – Davis has found paydirt just six times with Tennessee.
Though he has never suffered a major injury, a variety of smaller ailments may have prevented him from reaching his potential. He was unable to participate in drills during the 2017 scouting combine due to an ankle injury, and his rookie season was hampered by a hamstring injury. He managed to stay healthy in 2018, so it's perhaps unsurprising that he posted career highs in receptions (65) yards (891) and receiving TDs (four). He led the team in all three categories, and though his catch rate was not particularly impressive – those 65 catches came on 112 targets – he appeared to be poised for a breakout.
Last season, however, Davis battled hip issues and saw rookie A.J. Brown emerge as the team's leading receiver. Davis finished with just 43 catches for 601 yards and two scores, so Tennessee really had no choice but to decline the fifth-year option. That option would have been guaranteed for injury only but would have been worth nearly $16MM, so the Titans could not take that chance.
Given his pedigree, Davis will almost surely get another NFL opportunity in 2021 even if he continues to underwhelm in 2020. But a disappointing effort this season will likely lead to a one-year, prove-it deal next year, whereas a strong campaign could secure him a multi-year payday with a great deal of guaranteed money.
Offensive coordinator Arthur Smith recently sung Davis' praises, saying, "[t]here were some huge explosive plays (last year) that Corey was the unsung hero to. He's a big part of this offense and I think he'll take another step."
A full season with the resurgent Ryan Tannehill could help, though Davis did not perform any better last season with Tannehill under center than he did with Marcus Mariota. The Titans did not select a receiver in this year's draft, so Davis will continue to start opposite Brown, with Adam Humphries in the slot. If he's not careful, this could be his last year as an unquestioned starter, so it will be incumbent upon him to make the most of that opportunity and start realizing all of the promise that made him a top-five pick three years ago.
Photo courtesy of USA Today Sports Images.
Follow @PFRumors