The Cardinals and DeAndre Hopkins have agreed to a two-year, $54.5MM extension, as Ian Rapoport of NFL.com tweets. The new money average comes out to $27.25MM/year, a whopping sum that positions Hopkins as the highest-paid non-quarterback in league history.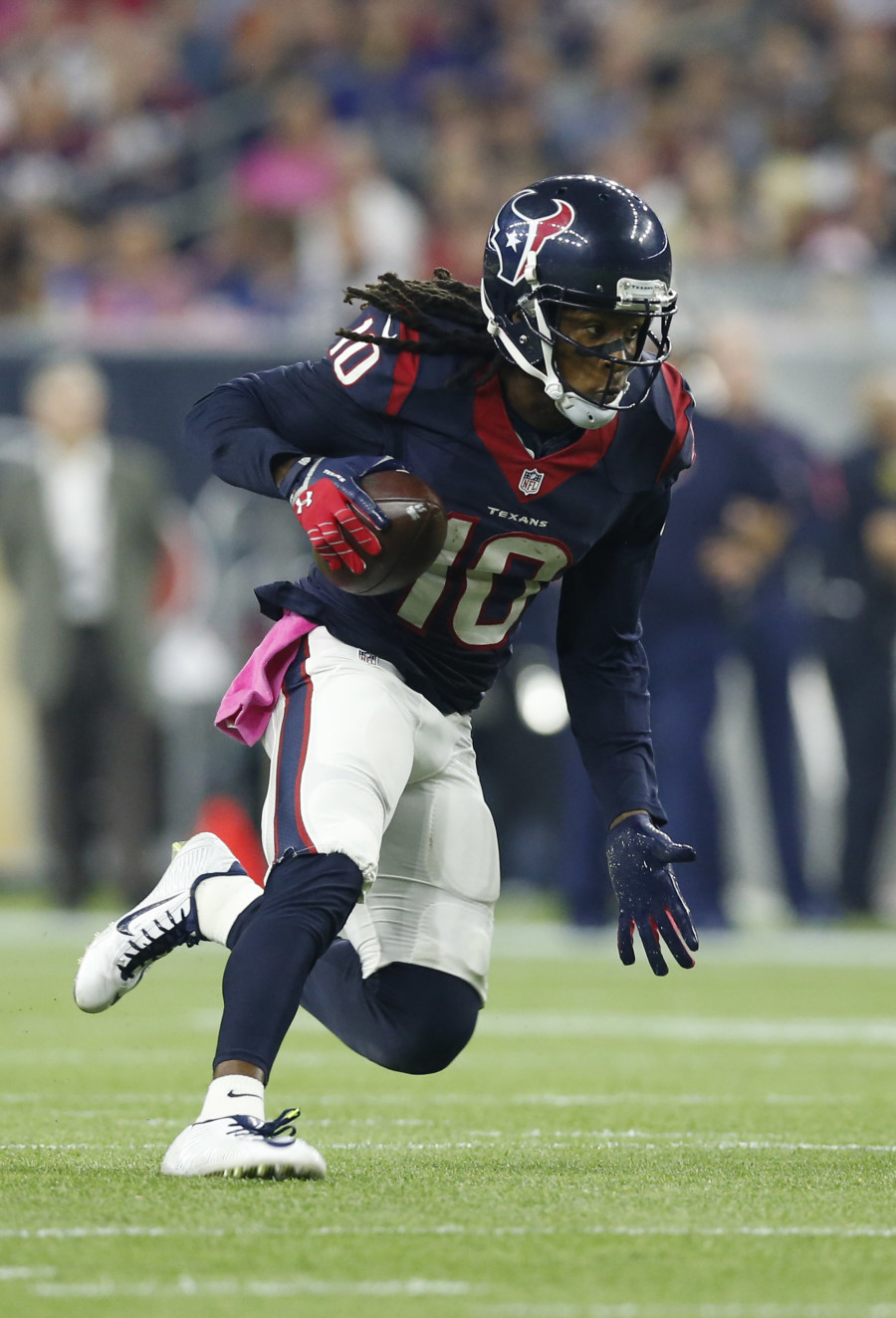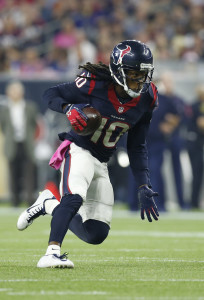 [RELATED: Cardinals Rework D.J. Humphries' Contract]
The highest-paid non-QB mantle previously belonged to Bears linebacker Khalil Mack, who's making $23.5MM per annum. And, by topping $22MM per year on average, he's now ahead of previous WR-watermark holder Falcons star Julio Jones. Of course, Hopkins still has three years to go on his existing deal, so it all totals up to a five-year, $95MM deal. Still, that's far from chump change, and an average annual value of ~$19MM still puts him in the top five at wide receiver.
Hopkins – a three-time First-Team All-Pro – still managed 104 catches for 1,165 yards and seven touchdowns in a "down" 2019. Since 2013, he's racked up 632 receptions, 8,602 receiving yards, and 54 touchdowns, while missing only two games. That's not to say that Hopkins hasn't dealt with injuries. Despite having a pin inserted in his surgically repaired wrist, Hopkins played through the pain and performed as one of the best offensive players in the game.
Before the deal, Hopkins had three seasons to go on his deal, all of which were non-guaranteed. The extension is expensive, but the Cardinals had this penciled in the budget before acquiring the superstar from the Texans. Ultimately, its worthwhile, especially when considering that they effectively acquired D-Hop for David Johnson and a second-round choice.
Follow @PFRumors