Exiting the NFL's midway point, the NFC West serves as arguably the league's most compelling division. Although injuries have made the 49ers' road back to the playoffs exceedingly difficult, the division's other three teams are surefire contenders.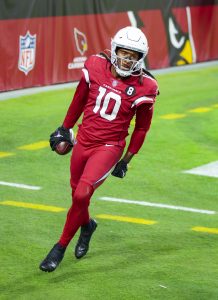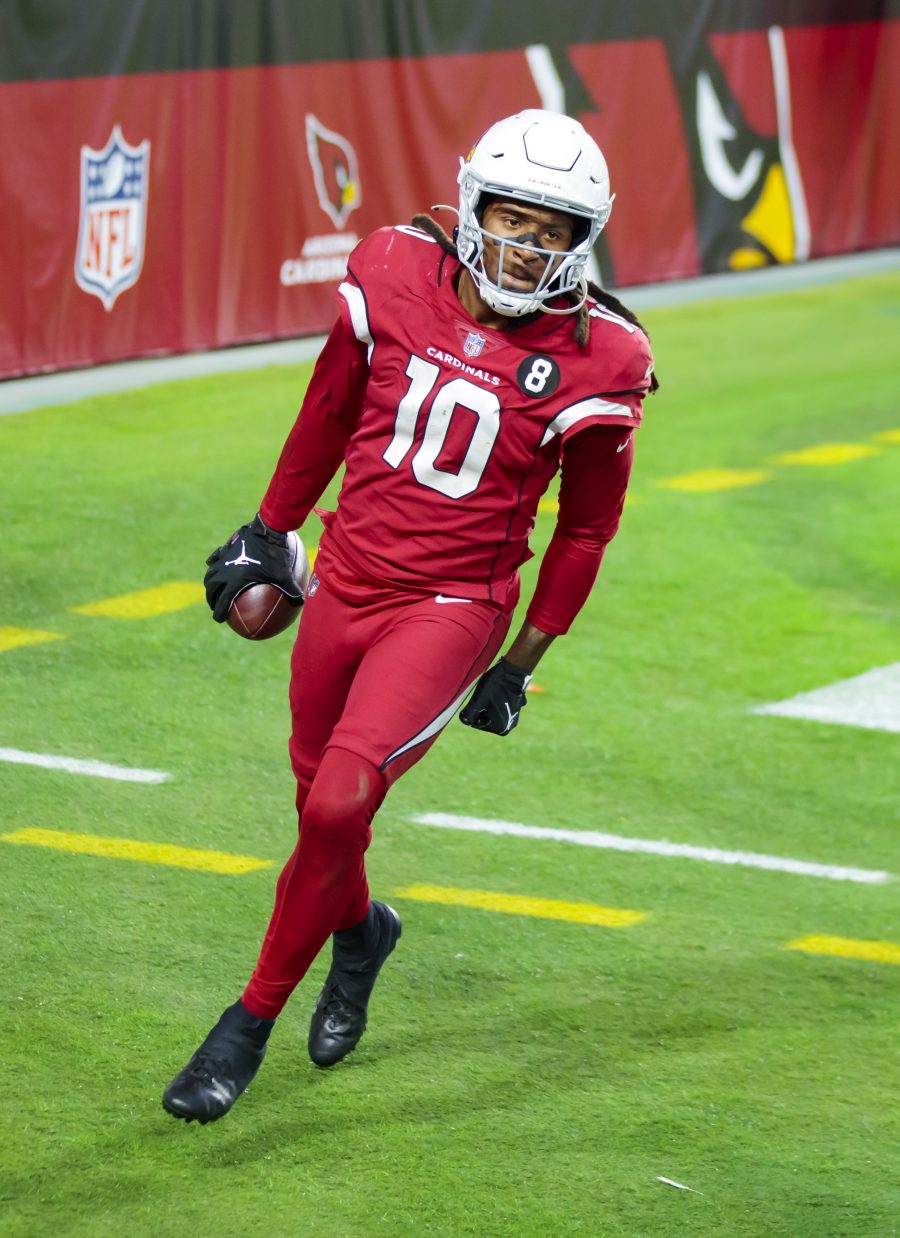 The Cardinals' re-emergence has created a crowded competition. Arizona, Los Angeles and Seattle enter Week 11 at 6-3. These three teams have four more combined games against one another, beginning with Thursday night's Cards-Seahawks rematch.
This season's top play thus far — the Kyler Murray-to-DeAndre Hopkins game-winner over the Bills — spotlighted the primary reasons behind the Cardinals' resurgence. They have now beaten two winning teams — Seattle and Buffalo — and rank in the top 10 both scoring and points allowed. Their plus-56 differential leads the division, one this franchise has only won twice (in 2008 and '15).
Through nine games, Murray has accounted for 27 touchdowns (10 rushing); that is more than unanimous 2019 MVP Lamar Jackson had at this time last season. Providing a predictably strong early return on the Cards-Texans March trade, Hopkins ranks second in the NFL with 861 receiving yards. Arizona's defense, however, enters Week 11 with five D-linemen on IR — including big-ticket offseason signing Jordan Phillips. Chandler Jones also residing on IR will make matters tougher on Vance Joseph's unit in the second half.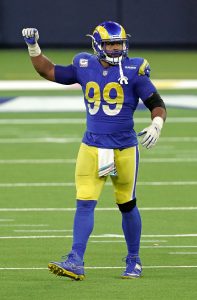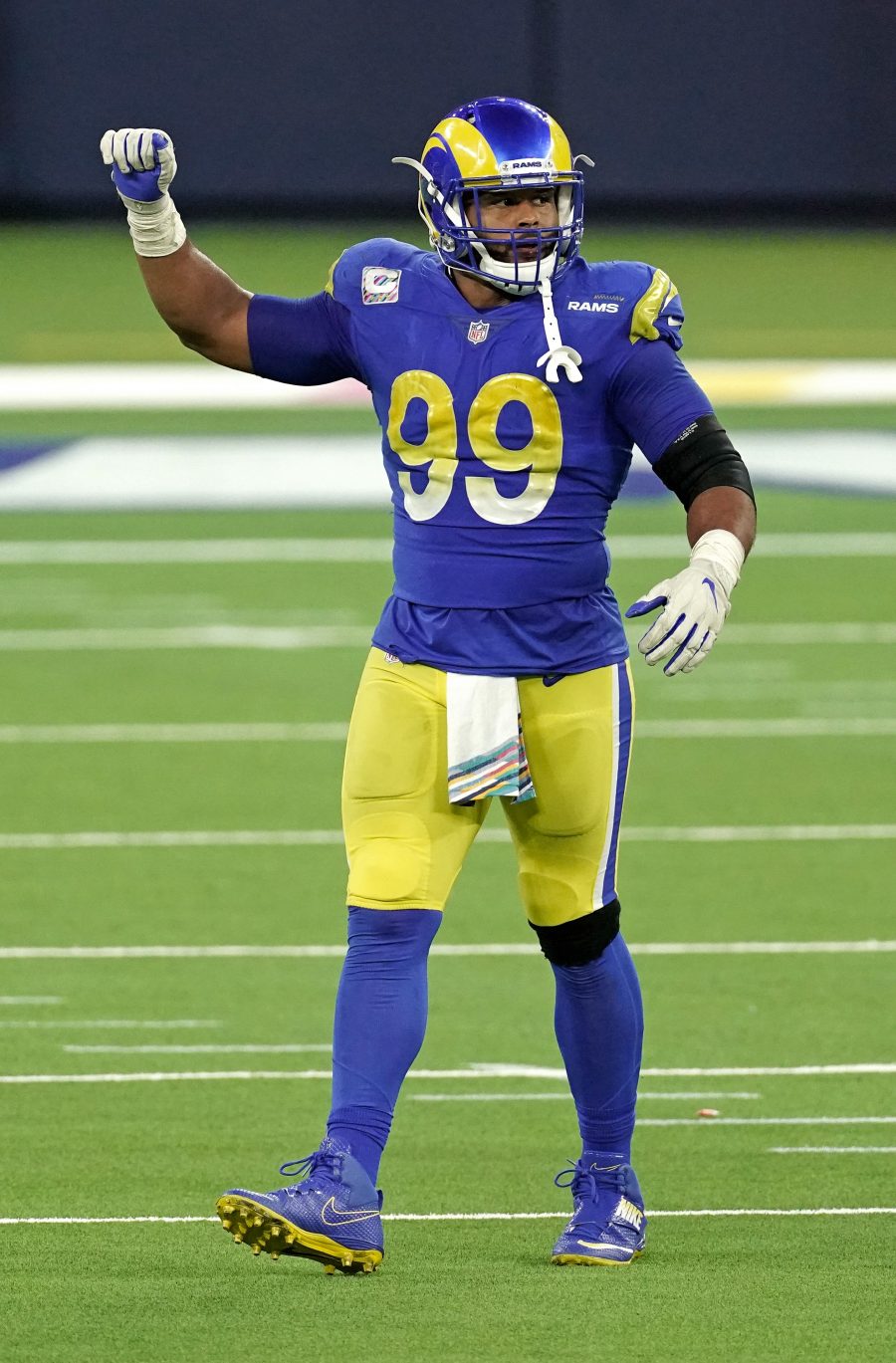 The Rams have shown plenty defensively this season; the unit has powered their 6-3 start. Hired after stays as the Bears and Broncos' outside linebackers coach, Brandon Staley has the Aaron Donald– and Jalen Ramsey-led unit standing second in points allowed. Staley's troops held Russell Wilson without a touchdown pass and forced him to commit three turnovers Sunday.
Los Angeles also has one of this year's top-graded offensive lines, though that unit stands to take a hit after Andrew Whitworth's knee ligament tears. Jared Goff's 25th-ranked QBR figure, however, threatens to impede the Rams from their third division title in four years. The Rams and Cardinals do not play until Week 13.
Seattle is 1-2 in divisional play, holding that mark after a near-70-minute loss in Arizona and Week 10 defeat in L.A. Wilson has lost the MVP lead, per Las Vegas, to Patrick Mahomes and lacks the defensive support Goff and Murray are receiving. The Seahawks enter Week 11 ranked last in yards allowed. Although their maligned pass rush sacked Josh Allen seven times, that game still included 415 passing yards from the Bills quarterback. While Wilson has thrown a league-high 28 touchdown passes and is on track smash his career-high figure (35 in 2018), Seattle's soon-to-be 32-year-old superstar passer has also turned the ball over 10 times in the team's three losses.
The 49ers have a somewhat one-sided win over the Rams on their resume, but the defending NFC champions are 4-6. "Decimated" may be too light of a descriptor to illustrate San Francisco's injury situation.
The new seven-team playoff bracket will make it easier for the NFC West to send three teams to the playoffs. But which of these teams will have the highest seed and the playoff "home" game?
Vote in PFR's latest poll (link for app users) and weigh in with your thoughts in the comments section.
Photo courtesy of USA Today Sports Images.
Follow @PFRumors