The Washington Football Team attempted to trade for Matthew Stafford last month, offering a package headlined by the No. 19 overall selection in the 2021 draft in exchange for the longtime Lions passer. Although Detroit opted to take the Rams' offer instead, there are five other quarterbacks from outside the organization that Washington wants to explore, as John Keim of ESPN.com writes.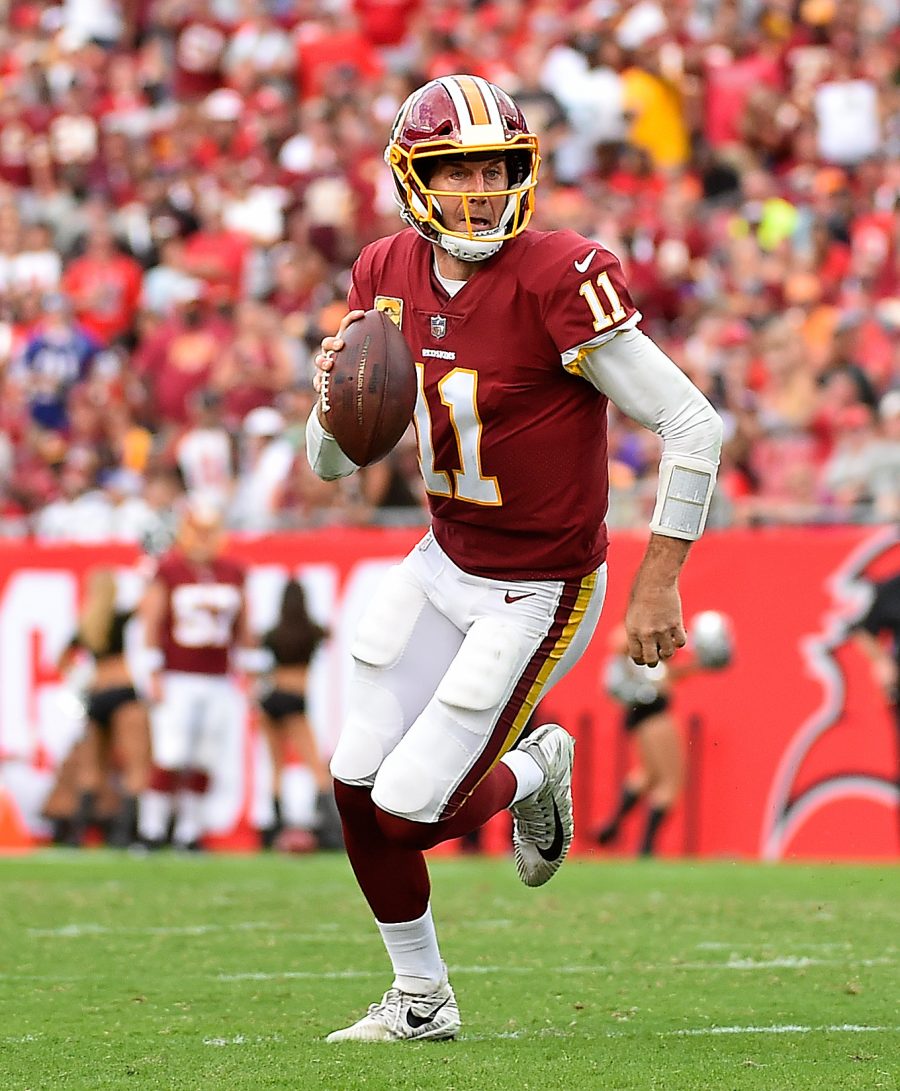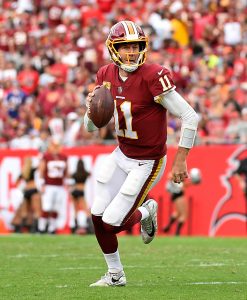 Keim's source did not name those QBs, but it's safe to assume that WFT is at least kicking the tires on trade candidates like Deshaun Watson, Carson Wentz, and Sam Darnold. The club's interest in Stafford and other signal-callers obviously suggests that it is not entirely sold on having Alex Smith return as the starter next season, but that scenario remains on the table.
If he does return, though, he would need to rework his contract. He is presently scheduled to count $24.4MM against the cap in 2021, and that is simply untenable. The newly-minted Comeback Player of the Year was a remarkable story in 2020, completing his recovery from a devastating leg injury suffered in November 2018 to start six games for WFT (winning five of them) and lead the club to a playoff berth. But he was more of a game manager than anything else, as he threw for six touchdowns against eight interceptions and posted a poor 78.5 QB rating.
Plus, he will be 37 when the 2021 season starts, and he missed three of the team's final four games — including the wildcard round matchup with the Bucs — due to a bone bruise. So it's far from a sure thing that he will be able to handle a full 16-game slate at this point, and even if he can, he no longer possesses the type of mobility that had become a key feature of his game.
He could theoretically agree to a pay cut to stay with WFT, or he and Washington could come to terms on an extension that reduces his 2021 cap number. Keim suggests that WFT would be willing to go the extension route, as the club is concerned that forfeiting draft capital for a different quarterback would limit its ability to strengthen the rest of the roster. On the other hand, it's unlikely that Smith would play to the end of the extension, so Washington could be saddled with substantial dead money in the future.
Of course, Washington could also release Smith, but that would only happen if the team has already acquired or is prepared to acquire another quarterback. A release would save WFT $13.6MM in cap space this year, and it would also allow the team to avoid the possibility of carrying Smith-related charges on its books beyond the 2021 season. Interestingly, multiple NFL execs, coaches, and scouts tell Keim that they view Smith as a backup at this point in his career, which might make Smith more receptive to a pay cut (though that is just my speculation).
Smith could also retire, but he did not seem ready to hang up the cleats in a recent interview. And Keim says retirement is the least likely scenario at this point, so one way or another, Washington will need to be the one to make the call on Smith's future.
All of this suggests that WFT is not going to entertain the notion of having Taylor Heinicke open the 2021 season as the starter, despite some tongue-in-cheek calls for him to do so. The team did recently hand the near-playoff hero an extension, and while it was originally reported as a two-year, $8.75MM deal, a lot will need to go right for the soon-to-be 28-year-old to max out that contract. Nicki Jhabvala of the Washington Post has the full breakdown, which includes a $1MM salary in 2021, a $1.5MM salary in 2022, and $1.25MM in per game roster bonuses over the next two seasons (Twitter link). Field Yates of ESPN.com adds that Heinicke will pocket a $1MM signing bonus, so it's really a two-year deal with a base value of $4.75MM and up to $4MM in incentives (Twitter link).
Meanwhile, Keim says Washington will retain Kyle Allen via an exclusive rights free agent tender. Allen followed head coach Ron Rivera from Carolina to Washington and makes for a solid third-string option if nothing else.
Photo courtesy of USA Today Sports Images.
Follow @PFRumors