With the third pick in the 2021 NFL Draft, the 49ers selected North Dakota State quarterback Trey Lance. The Niners considered a number of QBs at No. 3 overall, but Lance had emerged as a potential frontrunner in recent days.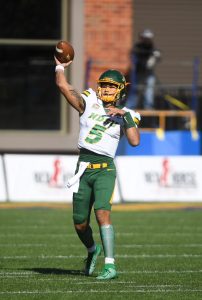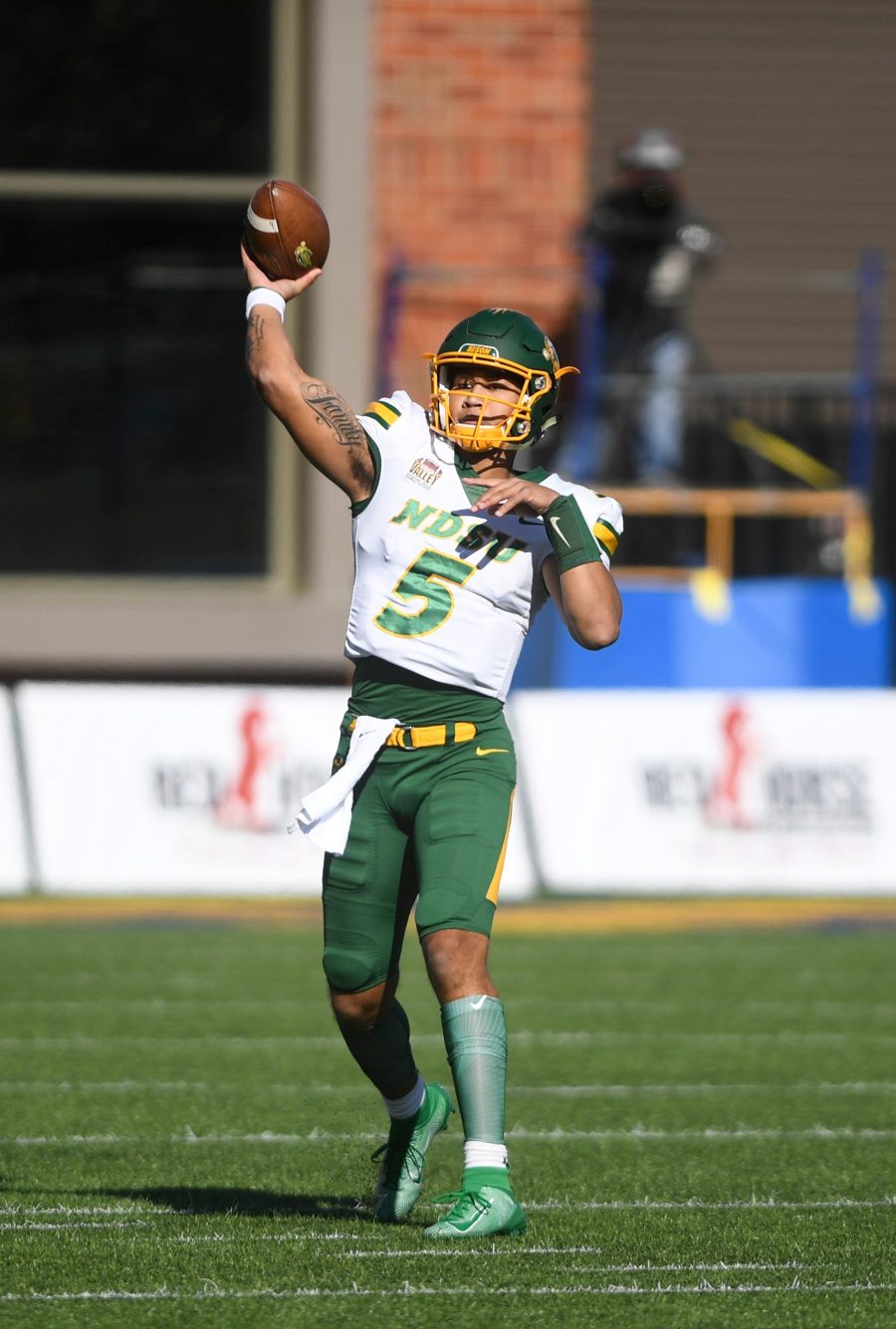 Alabama's Mac Jones and Ohio State's Justin Fields may be slightly disappointed. Both passers conducted additional pro days specifically geared for the 49ers, but they weren't able to unseat the North Dakota State phenom.
Despite some (reported) consideration for Jones, the front office ultimately went for Lance, who many say has more upside. Lance did a second audition for the Niners a week and a half ago, using many of Kyle Shanahan's favorite drills. Apparently, that Pro Day re-do made an impression. Lance hardly played last year, but he flexed his talent in 2019 as he went off for 28 passing touchdowns, zero interceptions, and 1,100 yards on the ground.
While the first two picks of the draft were clear-cut, there were plenty of questions surrounding the third-overall pick. Even the 49ers seemed unsure about who they were going to take when they paired a pair of future first-round picks with No. 12 to trade up for No. 3 from the Dolphins. San Francisco never really showed their hand, although in recent days it sounded like the organization had settled on either Lance or Jones. This made the No. 3 pick the most interesting selection in the draft, and it will have an impact on the rest of the evening.
Despite being selected with the third-overall pick, Lance might not necessarily be under center come Week 1 considering the presence of Jimmy Garoppolo on the roster. Still, despite the front office declaring that they're fine keeping a pair of high-profile quarterbacks, there's a good chance the veteran is moved (either via trade or release) prior to the start of the season, providing a clear path to playing time for the rookie QB.
Photo courtesy of USA Today Sports Images.
Follow @PFRumors