The Ravens submitted JuJu Smith-Schuster a better offer than the Steelers did, but the former Pro Bowl wide receiver opted to stay in Pittsburgh. Baltimore was not his second choice, either.
Had Smith-Schuster not ultimately decided to stay with the Steelers, he would have joined the Chiefs. Andy Reid continued to text images of the Vince Lombardi trophy to the 24-year-old wideout, and Smith-Schuster confirmed Kansas City was his second choice.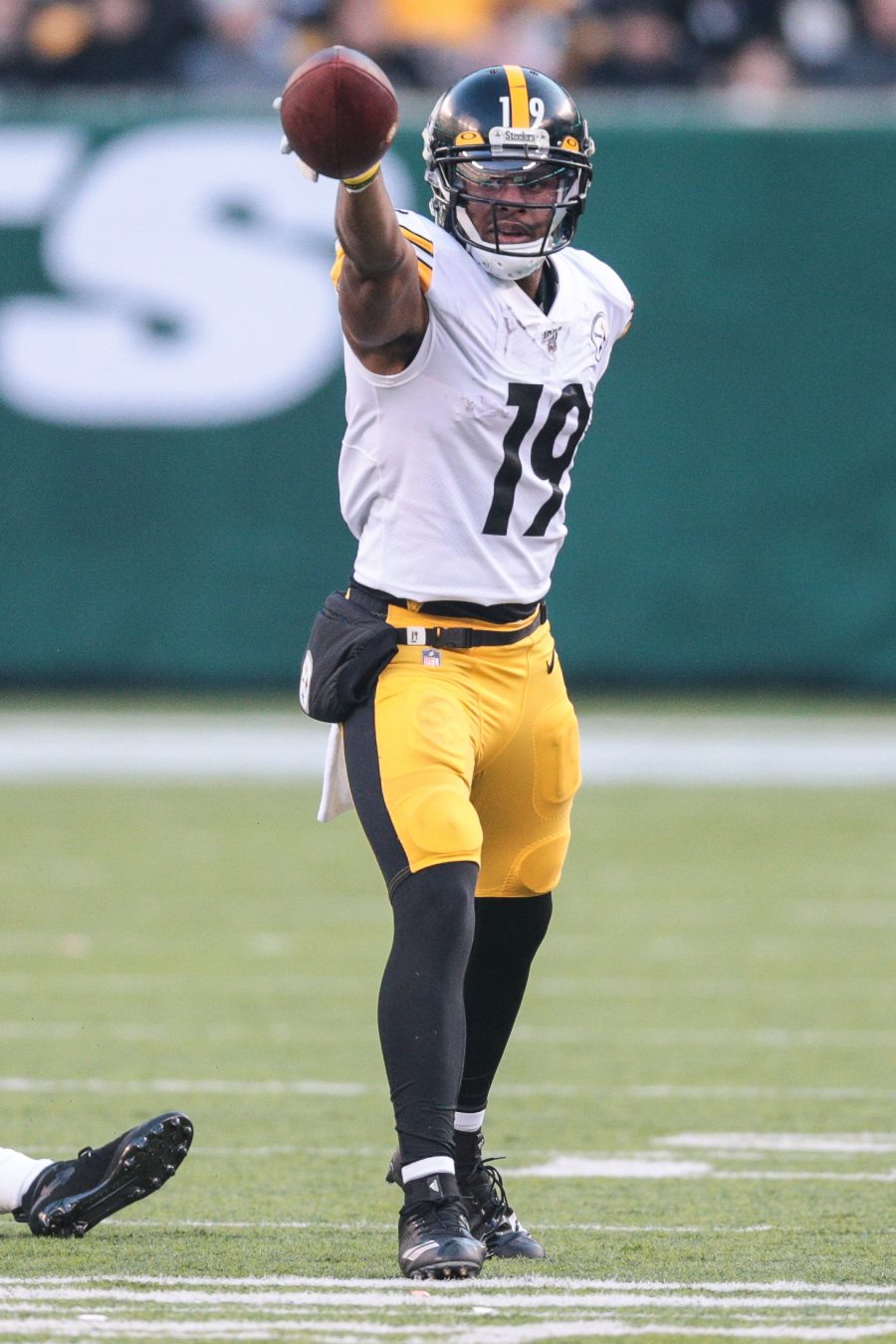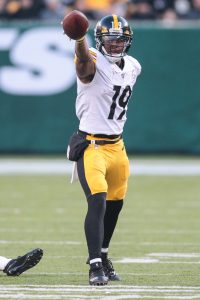 "I think, just seeing K.C. and bro, Andy Reid was just calling me and he was sending me Lombardi Trophy pictures like constantly. We had a good talk, so it would've been K.C. after the Steelers," Smith-Schuster said during an appearance on the Michael Irvin Podcast (via NFL.com).
Smith-Schuster would have replaced Sammy Watkins alongside Tyreek Hill and Travis Kelce in the Chiefs' historically loaded pass offense. Watkins ended up signing with the Ravens, who had issues convincing acclaimed receivers to sign this offseason. The Ravens also offered T.Y. Hilton more money than the Colts did, but the veteran wideout stayed in Indianapolis. Smith-Schuster indicated Baltimore's Lamar Jackson-centered run scheme became an issue as he considered a possible intra-AFC North jump.
"[Playing for a rival], too, and I'm curious to see how they're going to be this year having Sammy Watkins and how they're going to use him and throwing the ball and stuff like that," Smith-Schuster said of the Ravens. "Lamar's a really, a heavy run offense with the backs that he has. I just point being facts. His No. 1 target was [Mark] Andrews, who's a tight end."
New Ravens receivers coach Tee Martin, who coached Smith-Schuster at USC, began Baltimore's recruitment. Jackson and John Harbaugh contacted Smith-Schuster as well. The Ravens are believed to have offered Smith-Schuster a $9MM salary with $4MM in incentives. He re-signed with the Steelers on a one-year, $8MM deal.
"Tee Martin was a coach at USC who coached me, he ended up going to the Ravens and he reached out and that's how that process started. Lamar reached out, the head coach called, Marlon Humphrey's hitting me up," Smith-Schuster said. "It starts getting serious when the players start texting you and hit you up like, 'Yo, what's up, bro? What we doing? Come win.' All respect to them, and it was cool. But I think with me it's more so staying home, staying loyal. In my situation, we have a new OC, Ben's coming back, my relationship with my receiver coach, Ike Hilliard, is amazing. You can't beat that."
Reprising his role in an increasingly pass-heavy Steelers offense, Smith-Schuster will have a chance to re-enter free agency in 2022. The Chiefs, who also finished second in the Trent Williams sweepstakes, are likely still on the hunt for a receiver to replace Watkins.
Follow @PFRumors